Inspired by Emily's recent request for a car wash toy, both of the girls were kept busy for a long time with this pretend car wash activity, and they had a lot of fun! To make up the cars, I pressed down on a sheet of inexpensive craft foam with car and truck shaped cookie cutters to make an outline, which I could then cut out easily using scissors. Then I set up a car wash tray for the girls to enjoy!
The girls took turns with this starting with Emily who would draw on the cars with washable markers to get them all "dirty".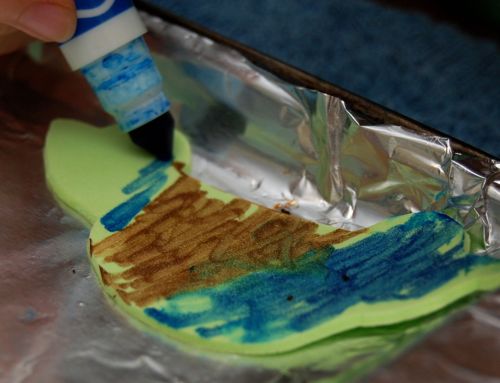 Then, it was time to wash them off in a small tub of baby shampoo, a small sponge, and water. Wash, wash, wash! The marker comes off quickly and easily!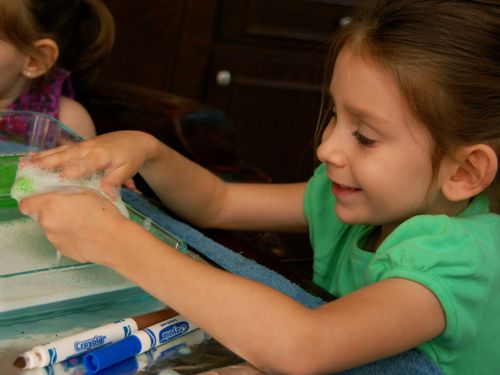 Then, the cars were passed over to Clara to rinse off in a bowl with just water and a small sponge.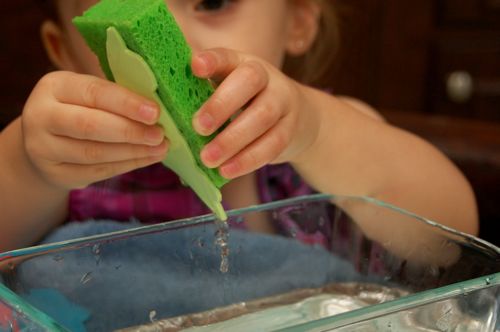 Ta-Da!!!! All clean!!!!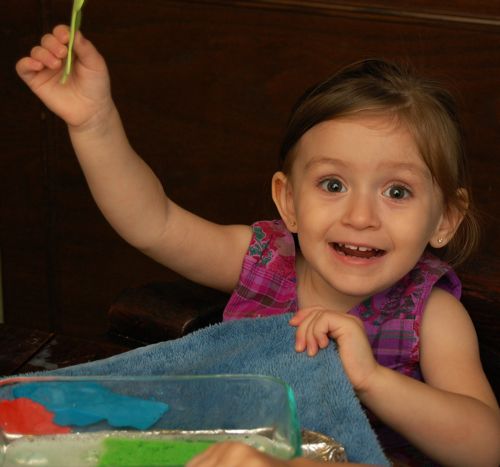 And then the process would start all over again!!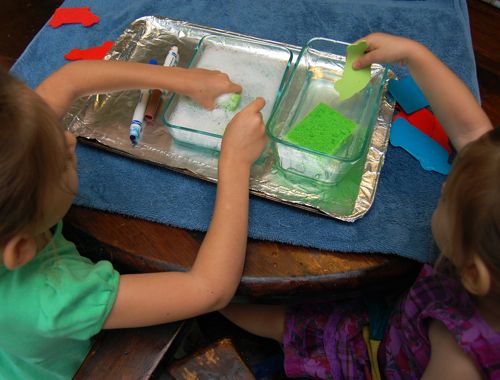 They had so much fun, and after awhile they switched rolls so that Clara would color and wash the cars, and Emily would rinse them off.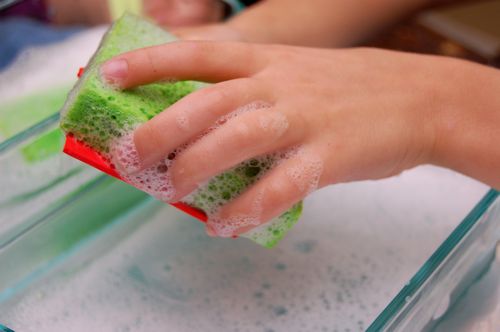 This kept them happily entertained for a good long while until their fingers got all wrinkly!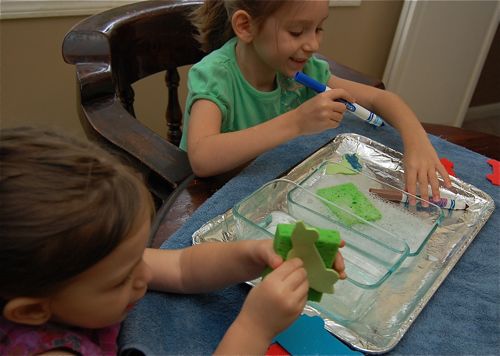 Nothing like some good CLEAN fun!!