Happy Earth Day!! To celebrate, we'll be planting seeds in the garden, helping to clean up a local playground, and of course crafting with our invention kit made up of recycled materials. Need some eco-friendly craft ideas to help you get started? Here are 11 inspiring crafts to make from recycled materials and other common household items.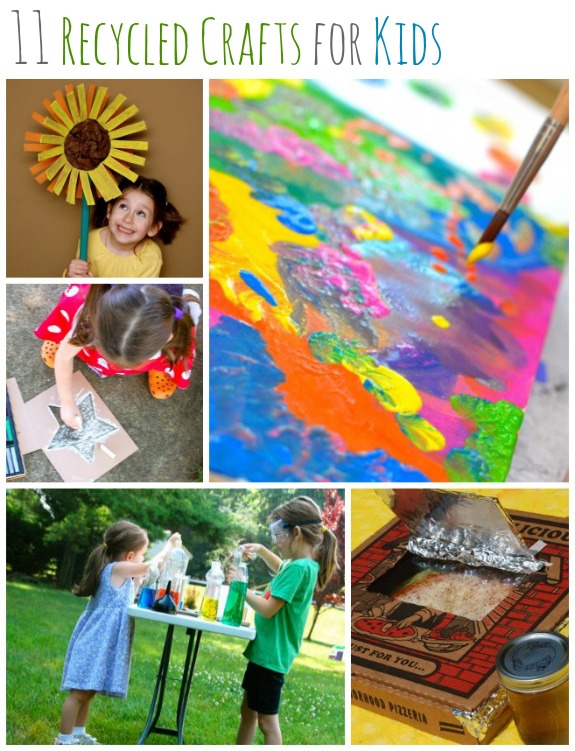 Many of these projects can be made into toys, gifts, or promote other creative play activities to keep the kids entertained throughout the Spring and Summer!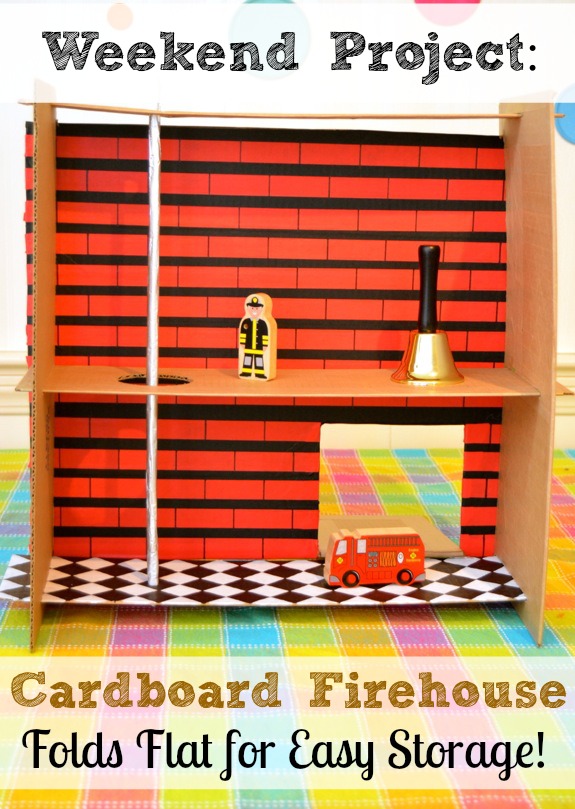 1. Cardboard Firehouse — Make a cardboard firehouse from a recycled moving box. Added bonus — it comes apart to lay flat for easy storage!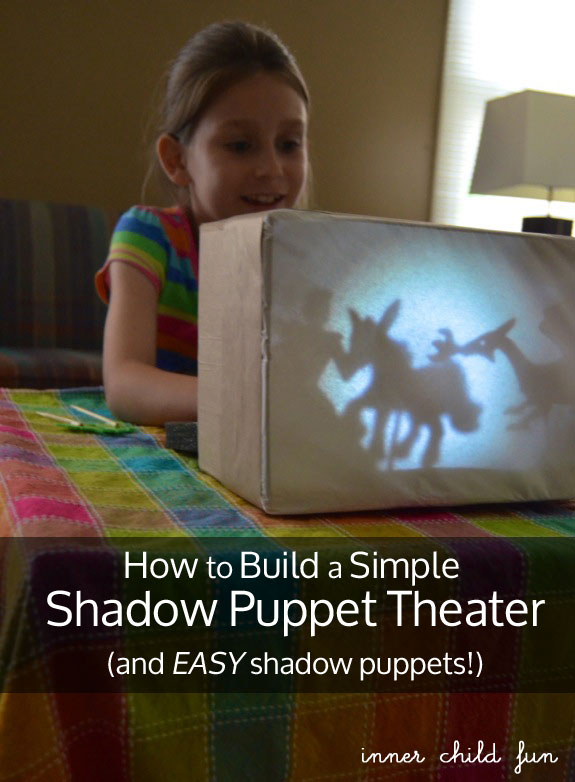 2. Build a  Shadow Puppet Theater — Here's a tutorial on how to make a simple shadow puppet theater, along with ideas for creating super easy shadow puppets.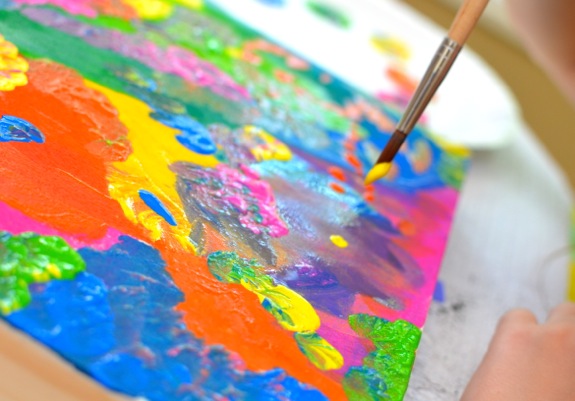 3. Recycled Artwork — Turn old bead trays into a recycled art gallery with this tutorial.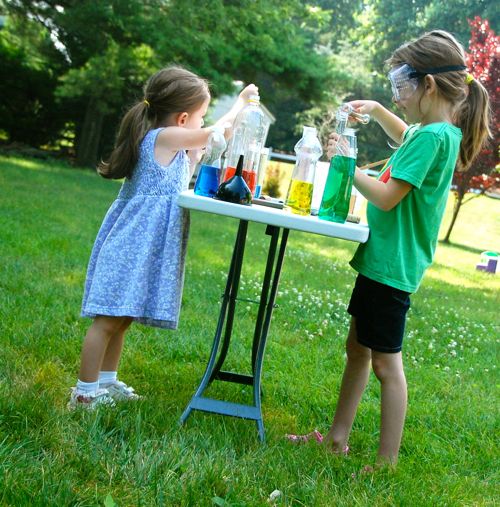 4. Potion Lab — Recycle empty plastic bottles into a potion lab to inspire plenty of imaginative playtime fun!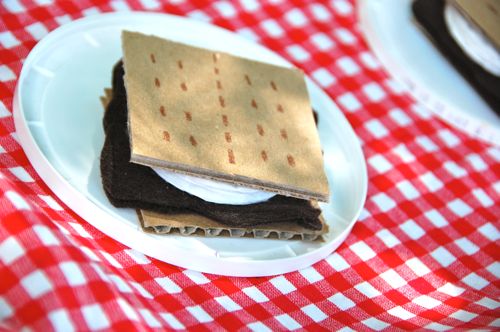 5. Pretend Play S'mores — Use recyclables to craft up some s'mores for pretend play and make a pretend campfire to go along with them!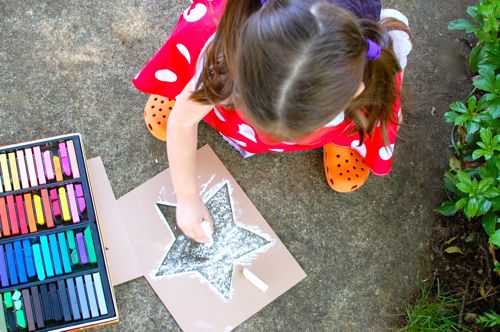 6. Sidewalk Chalk Stencils — Here's a free printable for simple star sidewalk chalk stencils you can make from old or worn file folders (or the cardboard from an empty cereal box).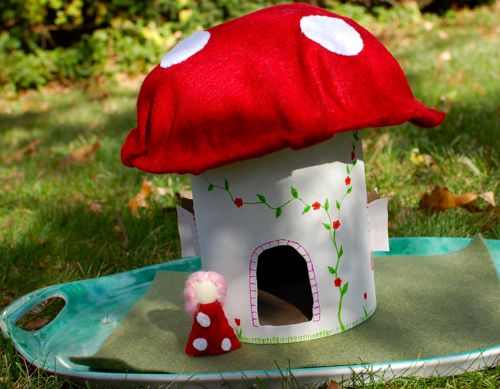 7. Lil' Mushroom House — Craft up an adorable lil' toadstool mushroom house from an empty oatmeal canister!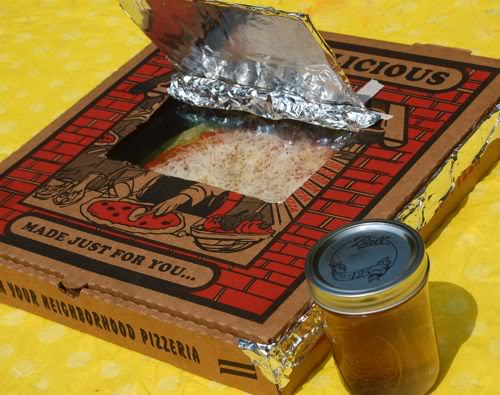 8. Solar Powered Oven — Make a solar powered oven from a recycled pizza box to heat up pizza (or s'mores), and some sun tea for a solar-powered lunch!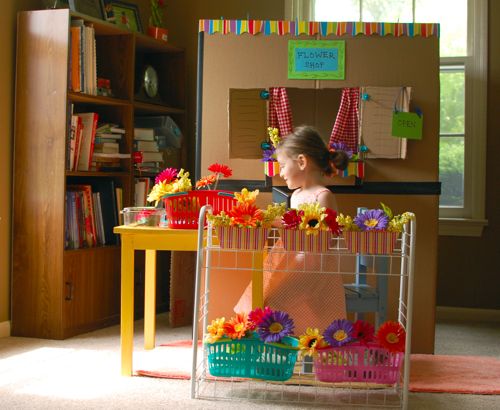 9. Cardboard Flower Shop — Have a large box on-hand? Add some dollar store flowers for an afternoon of pretend flower shop play!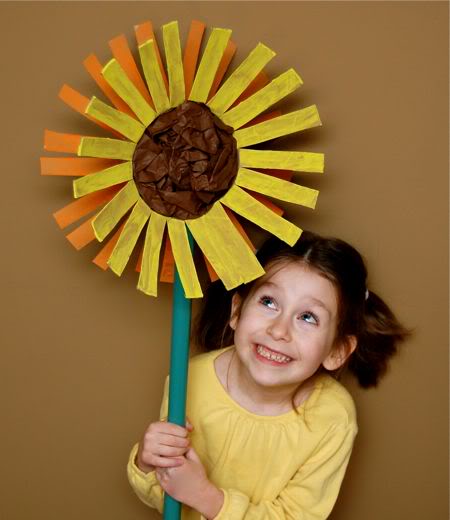 10. Giant Sunflower — Make giant flowers from empty oatmeal canisters and recycled gift tissue. These add so much whimsy to a room when hung from the ceiling!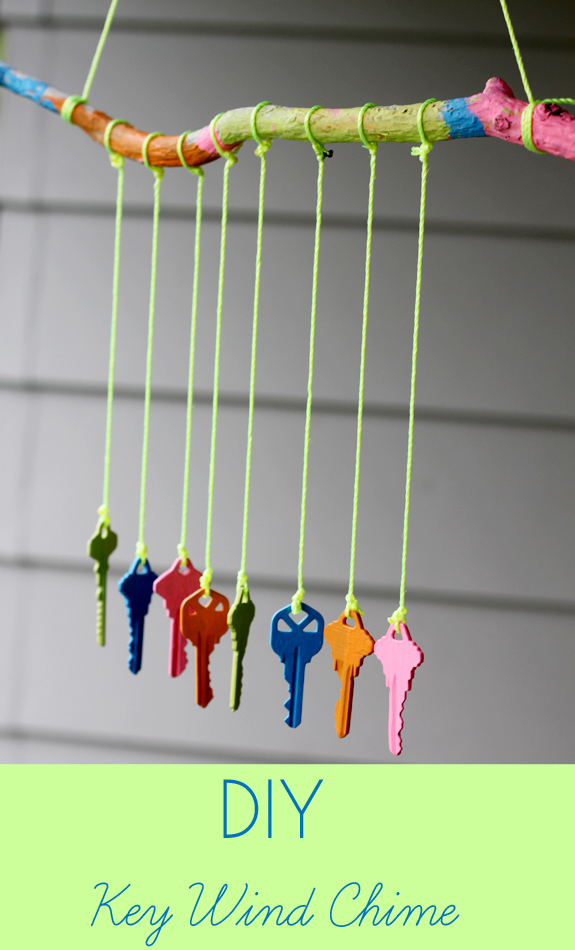 11. Wind Chime — Add some whimsy to your outdoor space with a wind chime made from recycled keys!
Also, be sure to check out 9 Upcycled Gifts for Her (perfect for Mother's Day) from our editor Stacy at Inner Child Giving — such great ideas!
Have fun!!