Want all the fun of making s'mores, but without the sugar-high afterwards?? These pretend play s'mores are SO easy to make, and they are calorie-free so the kiddos can make (and pretend to eat) as many s'mores as they could possibly want!!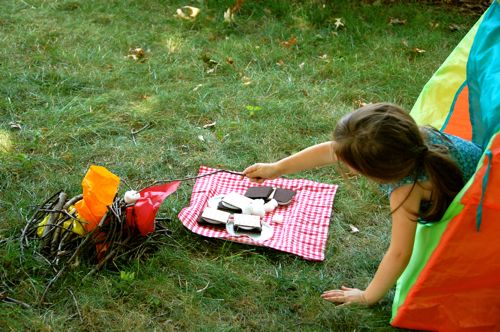 First, make up your pretend campfire — arrange stones in a circle and fill with sticks and colored tissue paper to look like fire!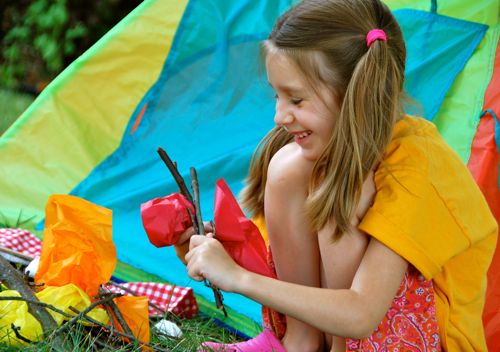 Next, gather your ingredients for s'mores — you will need graham crackers (recycled corrugated cardboard), chocolate (scraps of brown felt), and marshmallows (cheap cotton balls from the dollar store).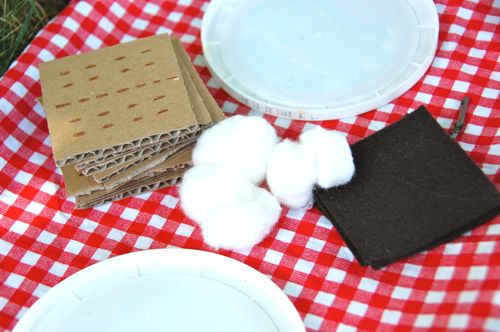 Assemble your s'mores!!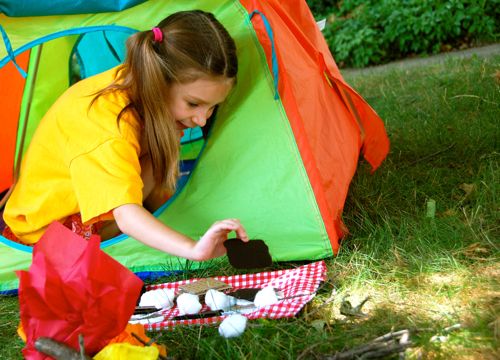 Don't they look delicious??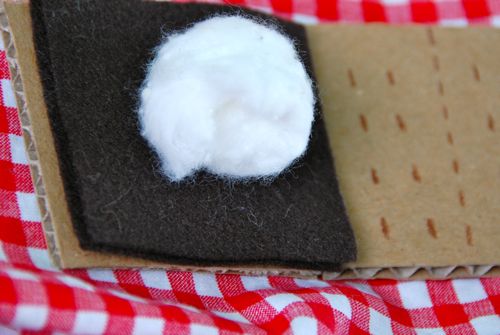 Roast your cotton ball marshmallows on your pretend campfire!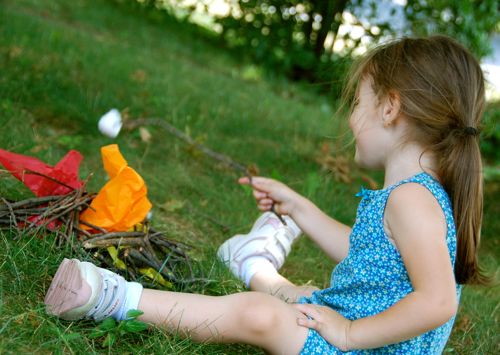 Blow on them, if they get too hot! Be careful not to burn your tongue!!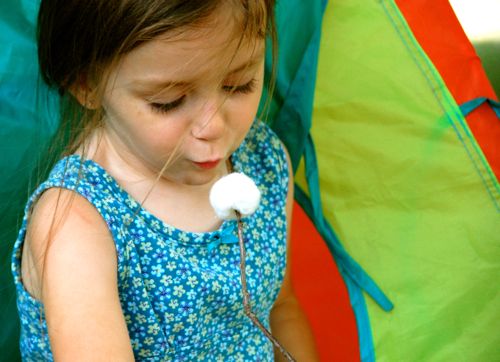 Sandwich the cotton ball marshmallow between the felt chocolate and cardboard graham crackers.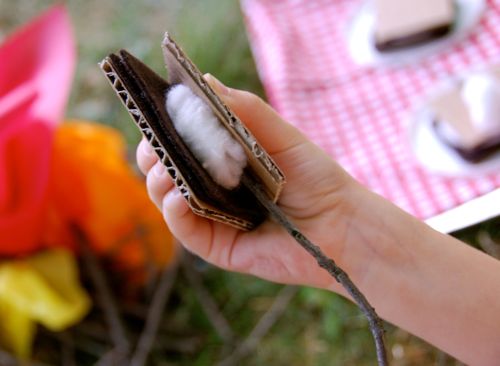 Yum, yum, yummy!!!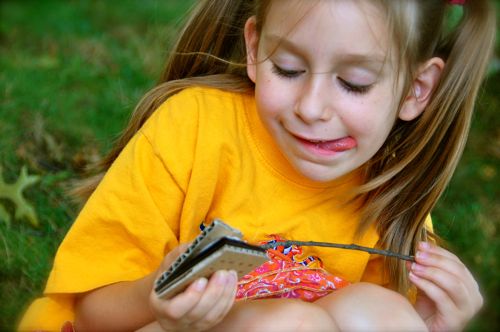 Next, do a quick swap w/ cotton rounds and rounded felt squares for MELTED marshmallows and chocolate…. So delicious!!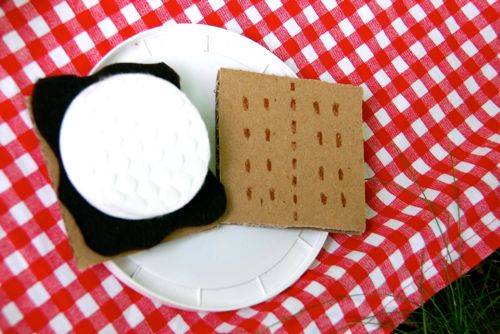 Serve immediately on "fancy" plates (recycled yogurt lids)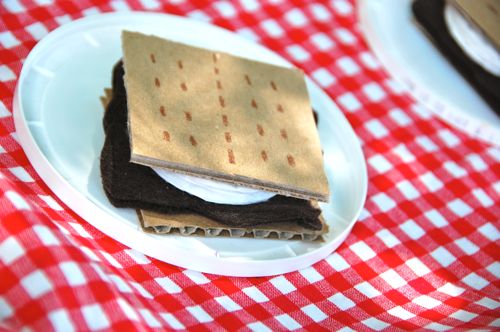 They are ALMOST good enough to eat!!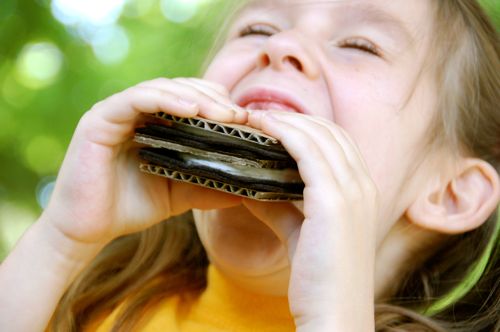 Then, start the process all over again (and again)!!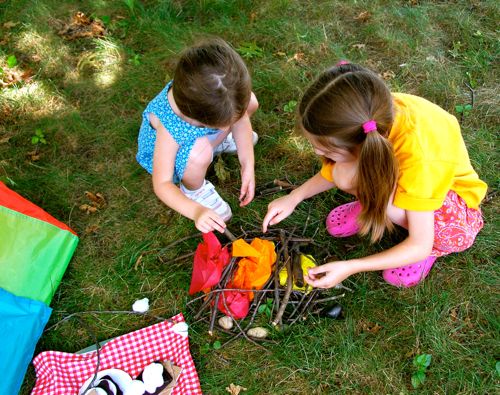 Super easy, lots of fun, and very frugal!!
Have fun!!
I added this post to:
Link & Learn @ No Time for Flash Cards