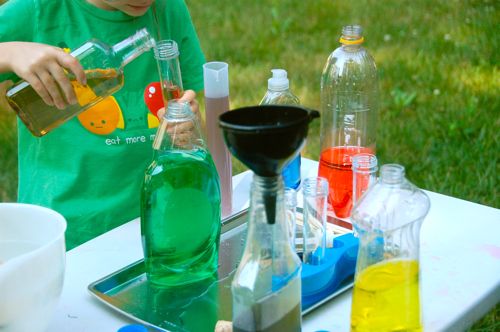 Early this morning, before it got too hot outside to play, the girls and I put on some play clothes and set up a little "potion lab" in the backyard for some messy pretend play FUN!!
They seriously loved this!!!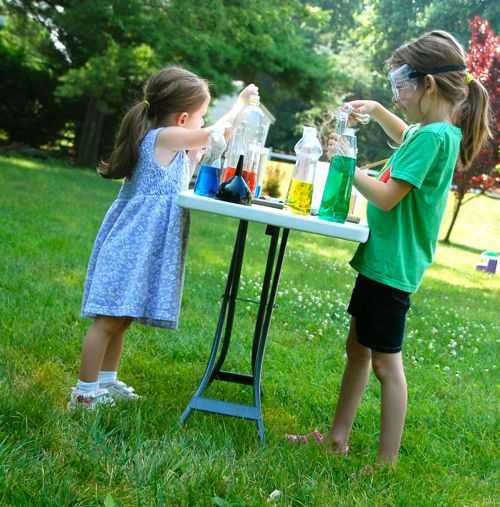 We reused the same clear plastic bottles from our driveway painting and filled them with water and a little food coloring. A few funnels (from the dollar store), eye droppers (recycled from empty bottles of infant vitamins/medicine — I save those!), and measuring cups (dollar store) made it even more fun! The girls mixed, poured, and conducted "experiments" all morning long!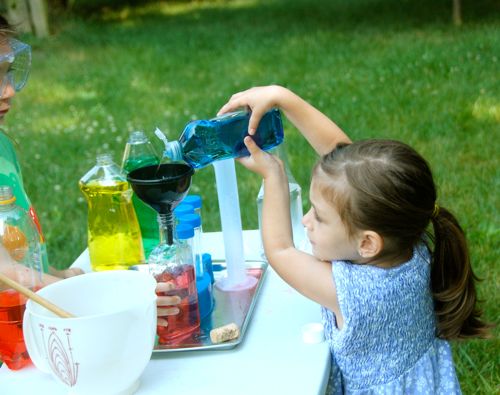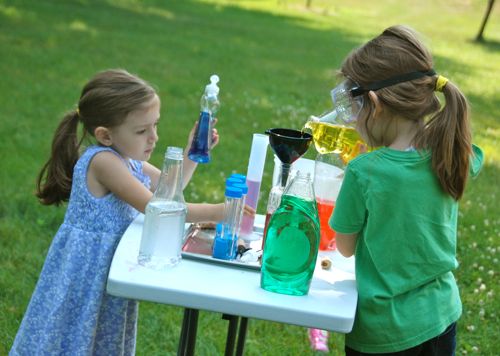 I love how Emily insisted on wearing eye protection — "It's what REAL scientists wear, Mommy!"
Of course!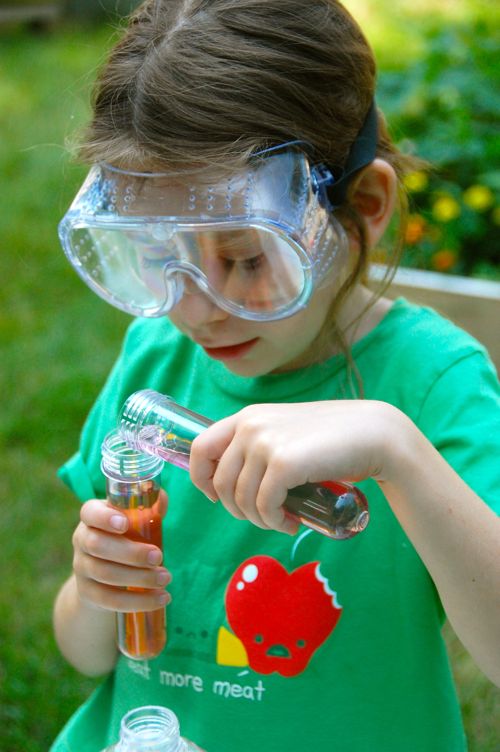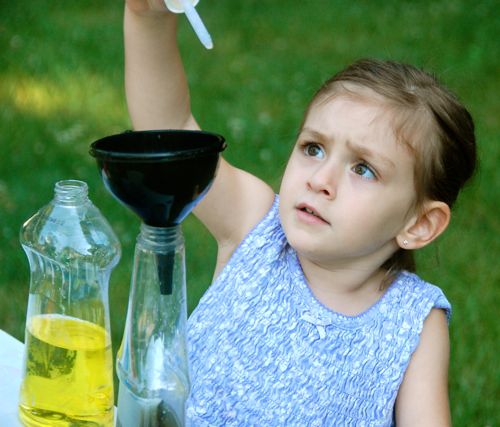 They soon became totally immersed in this colorful pretend potion lab world!! Behold — the mesmerizing power of WATER!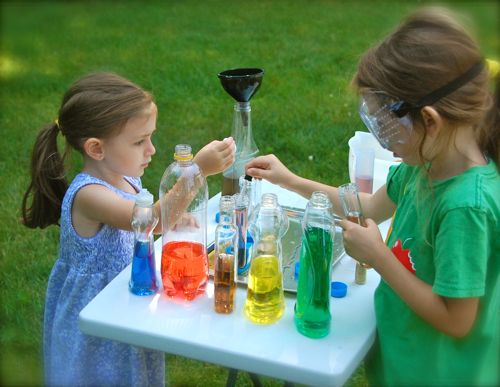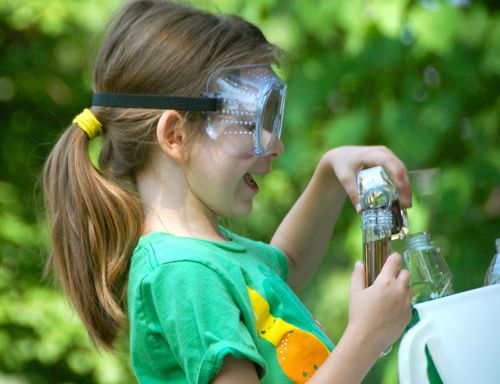 Easy, simple, and very frugal!
Have fun!!
I added this post to:
Link & Learn @ No Time for Flash Cards
Smart Summer Challenge @ Naturally Educational