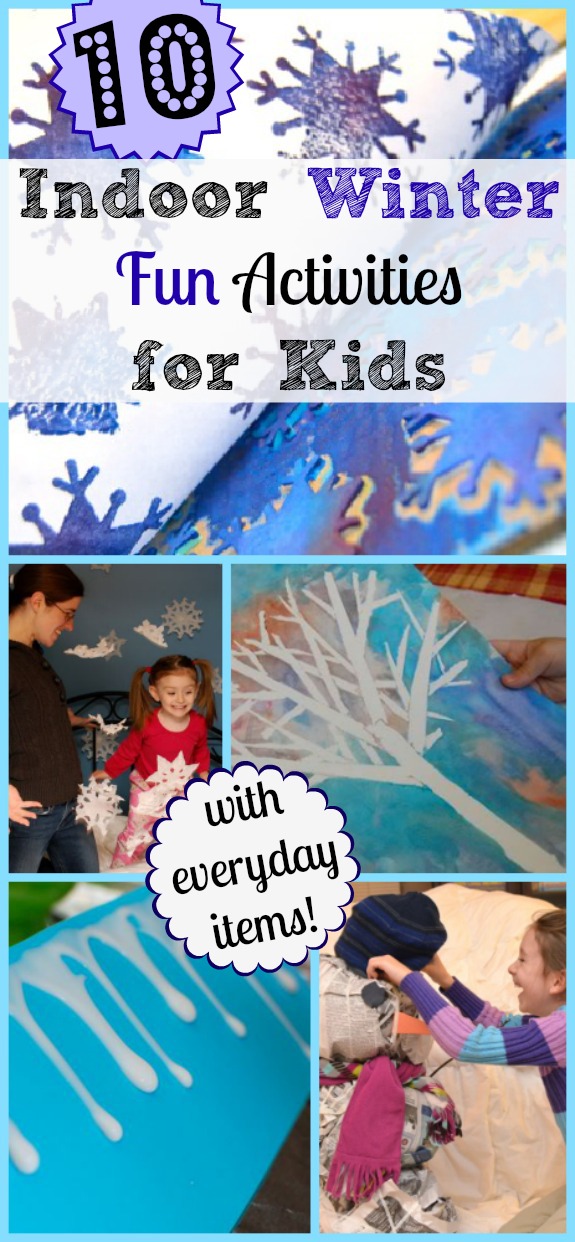 For most kids, winter break is right around the corner. Need a few indoor activity ideas to keep the kids entertained at home? Here are some of our all-time favorite winter activities that only require a few common household items you probably already have on-hand. Yay for indoor fun that doesn't require a trip to the store!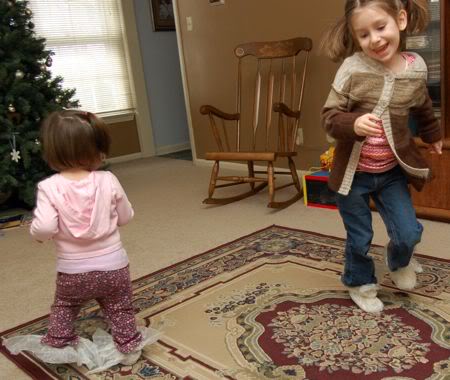 1. Indoor Ice Skating — All you need is some wax paper, rubber bands, and carpet. Be careful, as it's quite slippery, but lots of fun!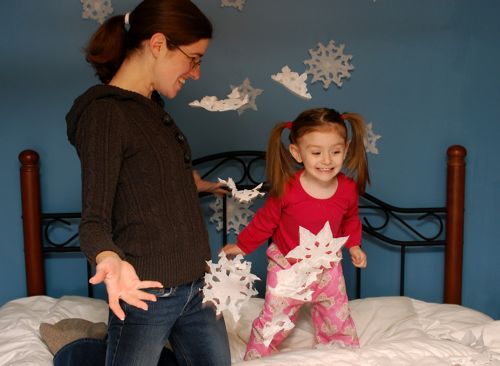 2. Coffee Filter Snowflake Blizzard — If you have coffee filters and scissors, you can make these snowflakes for your own indoor blizzard.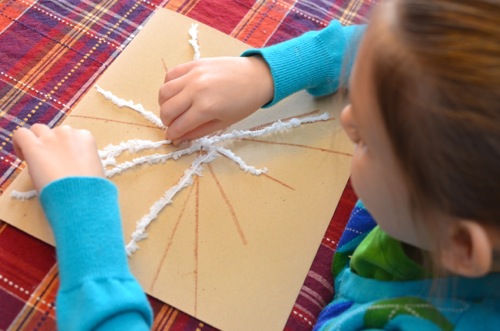 3. Sandpaper and Yarn Snowflakes — Sandpaper and yarn is one of our favorite boredom busters. It's a great mess-free activity too!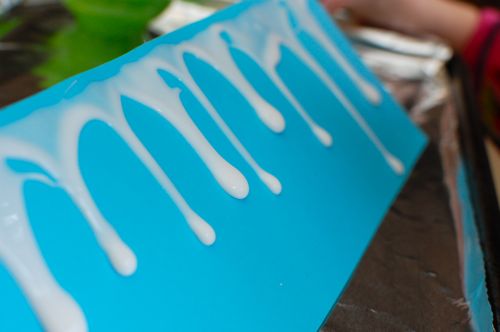 4. Icicle Craft — All you need is some glue, paper, and salt for this!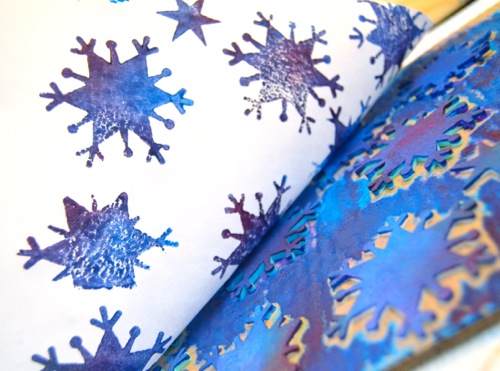 5. Kid Friendly Printmaking — Made with foam stickers for an easy kid-friendly printmaking technique that's perfect for handmade wrapping paper.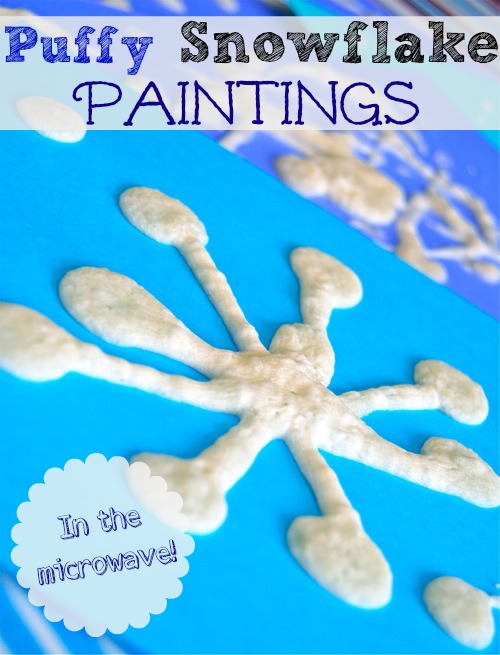 6. Puffy Paint Snowflakes — You can make these in the microwave and they dry in about 30 seconds!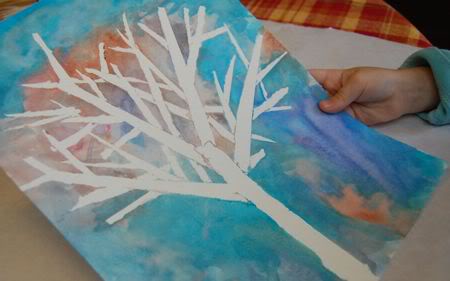 7. Winter Tree Paintings — Amazing what a little masking tape and watercolor paints can do!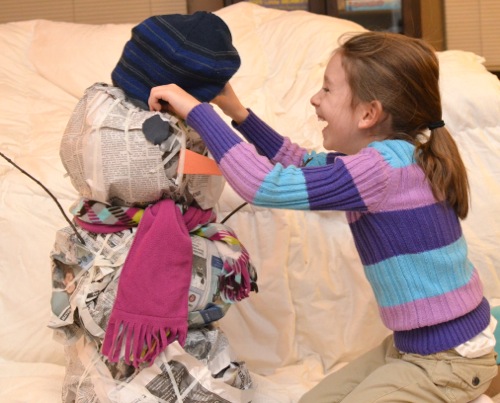 8. Newspaper "Snowman" — No snow in your neck of the woods, try making your own "snowman" out of newspaper instead. Then leave by the curb for the recycling crew.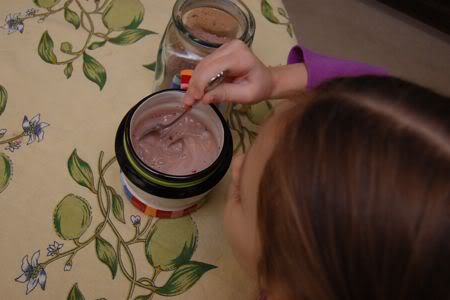 9. Make Peppermint Hot Cocoa — We love making our own peppermint hot cocoa mix. The perfect winter time treat!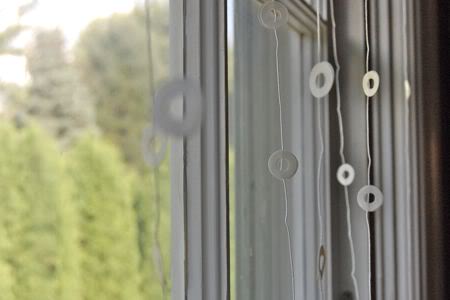 10. Snow Garland — With a little string and some reinforcement stickers, you can make a very festive garland.
Have fun!!