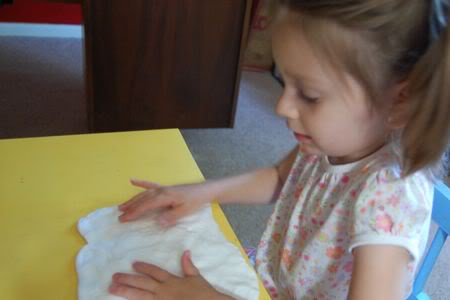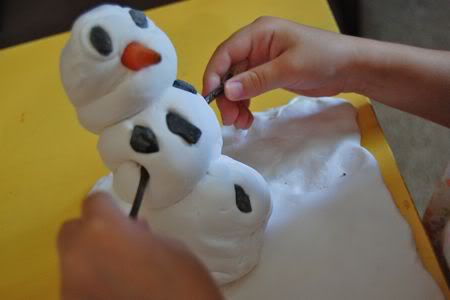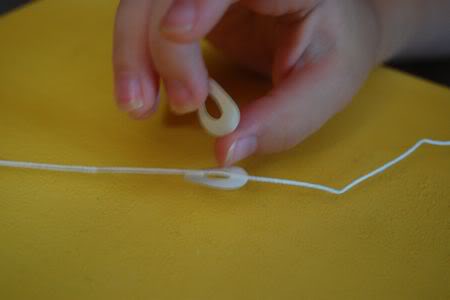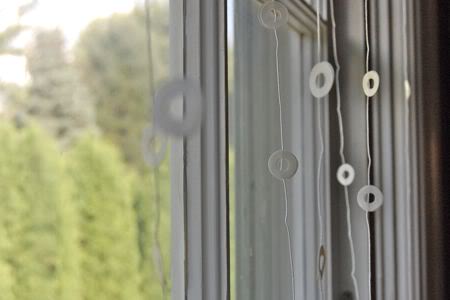 Emily's favorite book is Where the Sidewalk Ends by Shel Silverstein, and we have read it together again and again. One of the poems, Snowman, was the inspiration for today's activities. The poem is about a snowman who is determined to try to see July. Emily made her snowman out of white Model Magic, and used twigs for arms, small stones for eyes and buttons, and of course a carrot nose!
The snow curtain was made from hole reinforcers and craft string, a super-frugal version of the one found
here
.
During a big Winter storm, my dad used to save a giant snowball in the chest freezer, and bring it out during the hottest day of the year. Note to self: Save large snowball in chest freezer next Winter…..