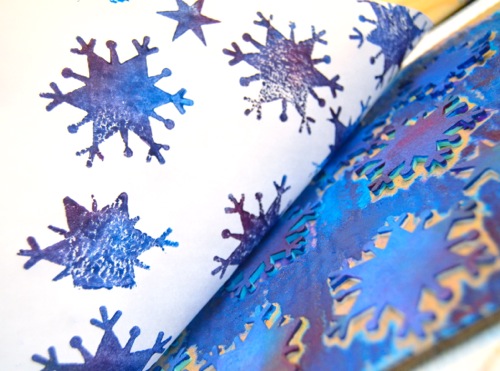 Clara and I did some fun printmaking to make greeting cards using some things we already had on-hand and a mini paint roller from the dollar store (they come in packs of 2 for $1!). This kept her happy and busy all morning long!!
As soon as she saw me bring out the stickers and paints, she ran over to the table to get started!
We used foam stickers and recycled some corrugated cardboard to make a "printing plate". Clara loved arranging the stickers exactly the way she wanted them. Next, we used mini paint rollers with washable paint on top of the stickers.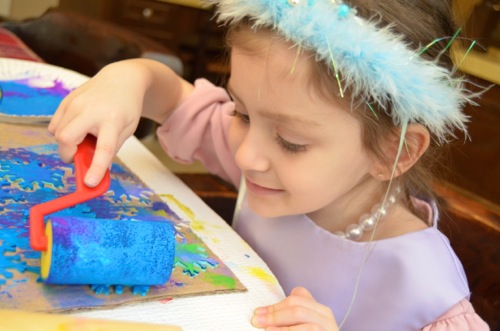 I showed her how to place a sheet of paper on top, and use a rolling pin to press down her design. She loved using the rolling pin! Bonus points for wearing your princess dress and tiara!!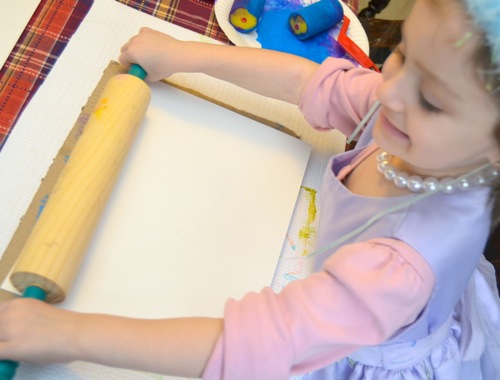 Carefully peel off your paper for a fun reveal! Clara thought this part was AWESOME!!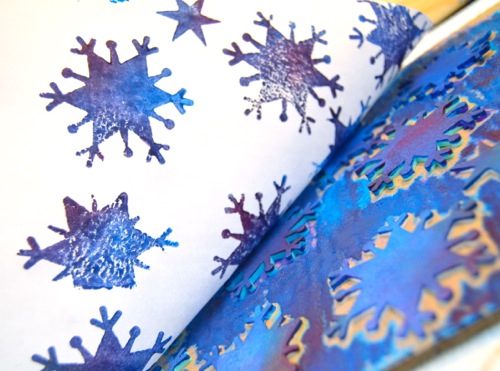 We.. um…. made LOTS of prints, and experimented with several different paint color combinations, recycled scrap paper, and even sheets of recycled newspaper to make festive (eco-friendly) wrapping paper!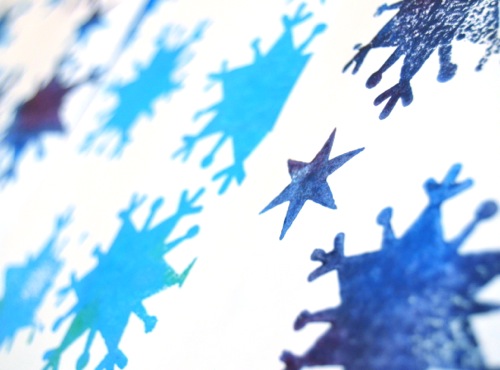 Have fun!!