With a few sheets of sandpaper found in the garage and some leftover white yarn from my stash, the girls spent some quiet time together making snowflake pictures! In mind was this sandpaper craft from Polwig found via The Crafty Crow. The yarn clings onto the sandpaper all by itself, which the girls thought was almost like magic. Added bonus — very little clean up!!
Emily drew her snowflake onto the sandpaper with marker first, then placed the yarn on top. Both girls enjoyed making their snowflakes over and over again!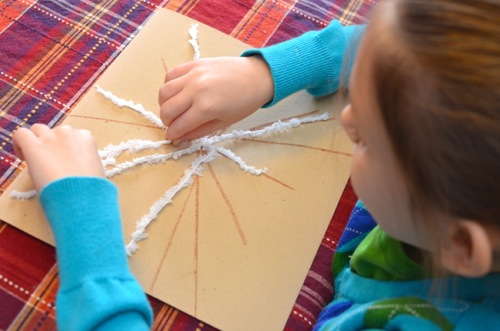 Emily loved teaching her little sister how to press the yarn onto the sandpaper to make it stick.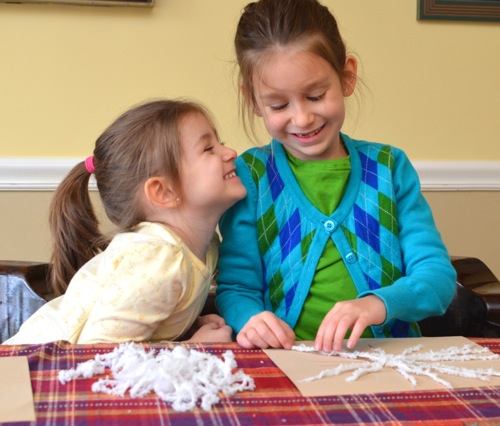 It didn't take long for Clara to catch up with the snowflake crafting!!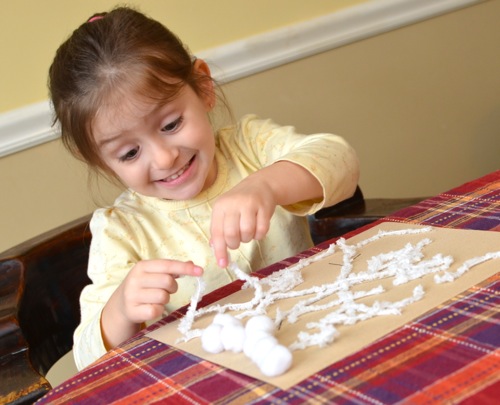 The girls discovered that small pom-poms also stick nicely too!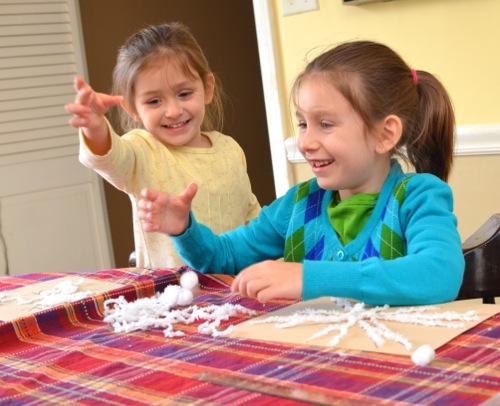 They had lots of fun with this, and it was such a simple, easy, and frugal project! I think it would be fun for on-the-go crafting while waiting at a restaurant or doctor's office too — a bag with a couple sheets of sandpaper and pieces of yarn wouldn't take up much space in my purse.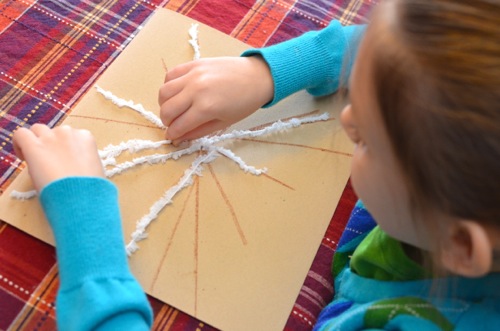 Have fun!!