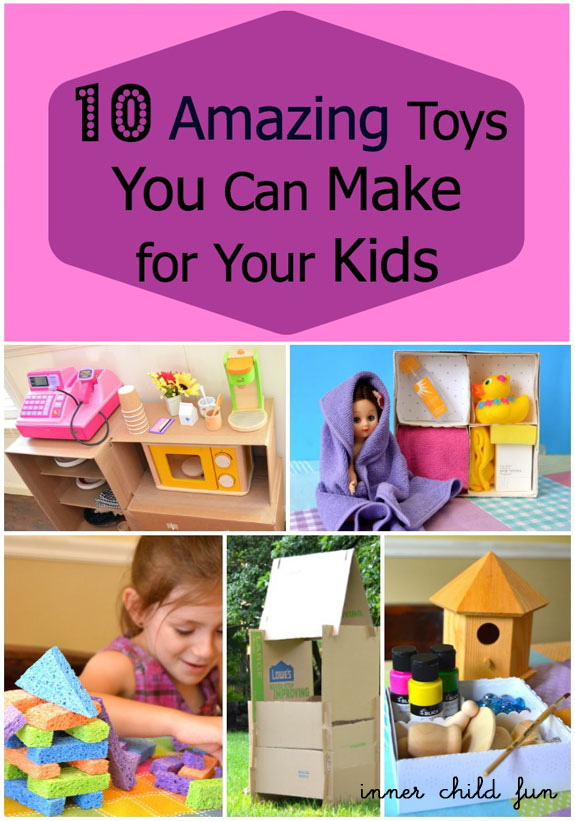 It's no secret that we love making our own toys around here! Many times, these are the toys the kids play with the most, and in some cases the kids have played an active role in helping to make them. Here are ten of our all-time favorite homemade toys for kids to inspire imagination and creativity (and they are easy to make too!):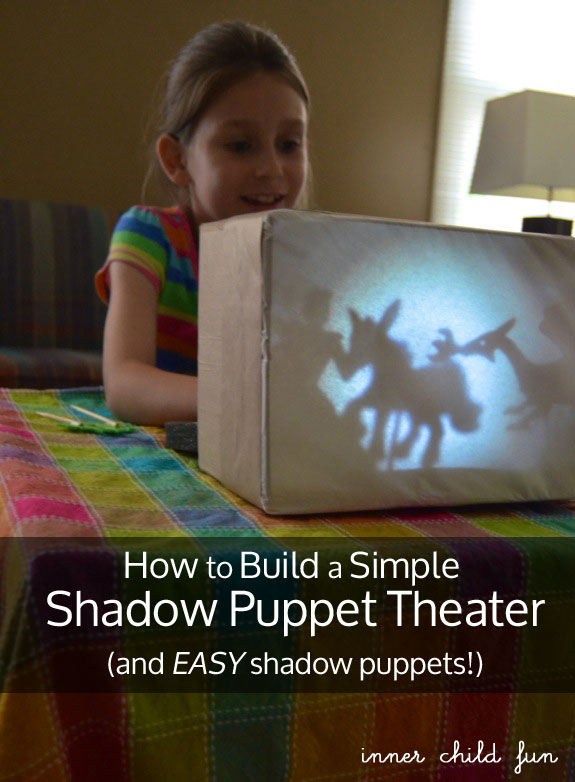 1. Shadow Puppet Theater — An instant favorite, and perfect for keeping the kiddos entertained during a power outage. Lots of creative storytelling fun!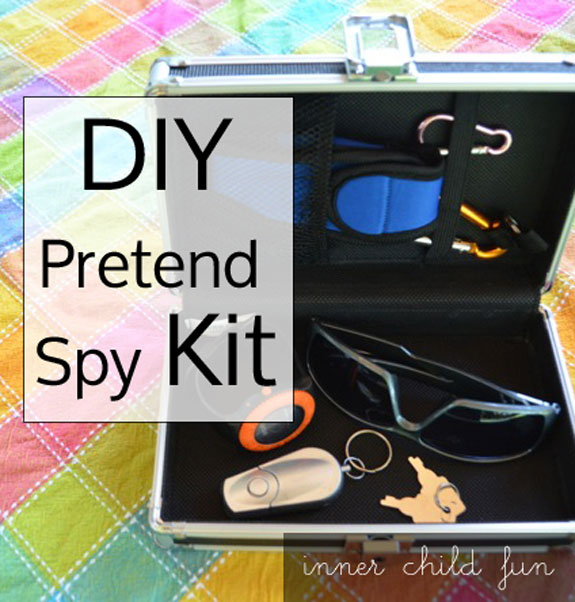 2. Pretend Spy Kit — Made with items you may already have on-hand or are readily available at any dollar store.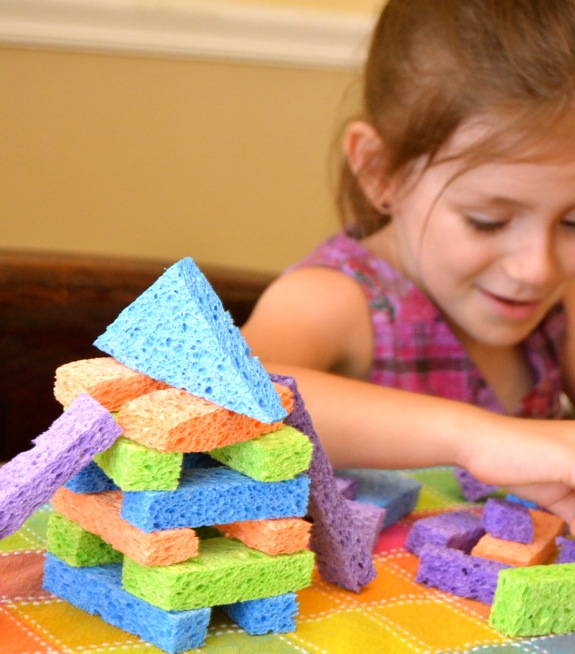 3. Sponge Blocks — This could not be any simpler, and it is the perfect activity for quiet time!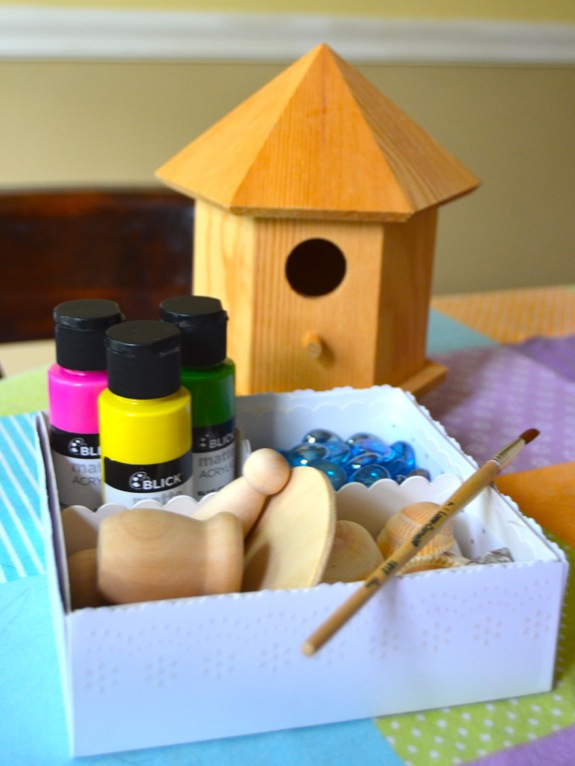 4. Fairy House Kit — Put together some inexpensive craft supplies for a make-your-own fairy house kit. My girls had so much fun with this!!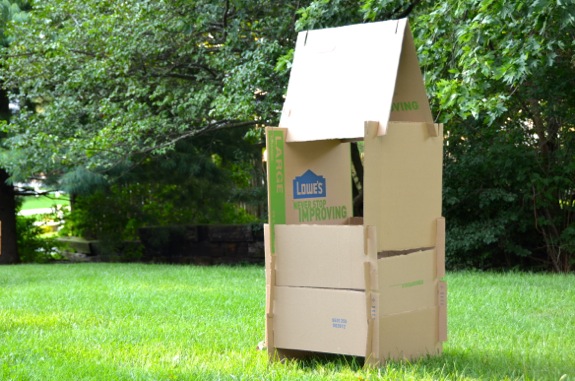 5. Cardboard Construction Set — Got moving boxes?? This is a great way to encourage building on a large scale without taking up much room when you are done, since all of the pieces lay flat for easy storage. The possibilities are practically endless!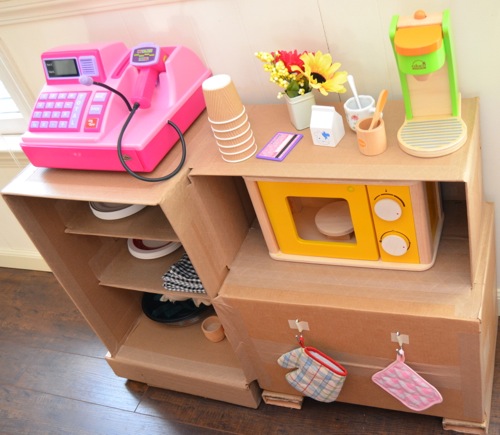 6. Cardboard Café — Another fun way to put those cardboard boxes to use, this cardboard café was later recycled into a classroom, and then again into a pizza shop. Oh, how I love cardboard!!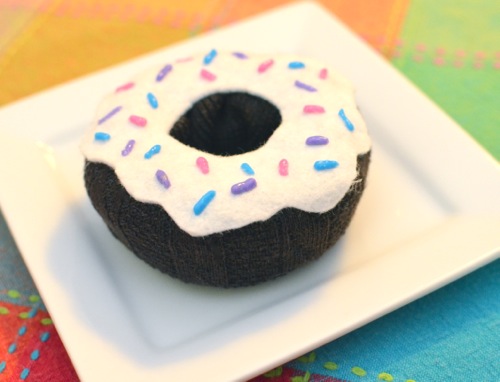 7. Pretend Donuts — There is no sewing involved for this pretend donuts, and the kids can help decorate them! They are made from a pair of men's dress socks.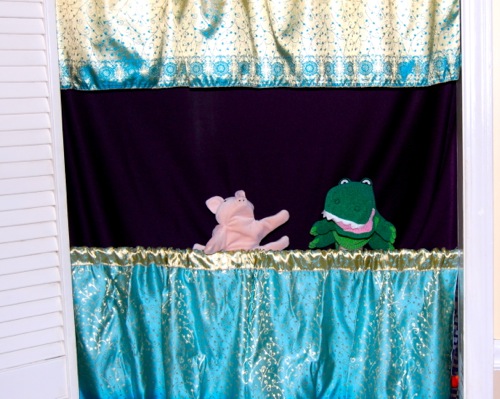 8. Doorway Puppet Theater — Curtain tension rods have never been put to better use.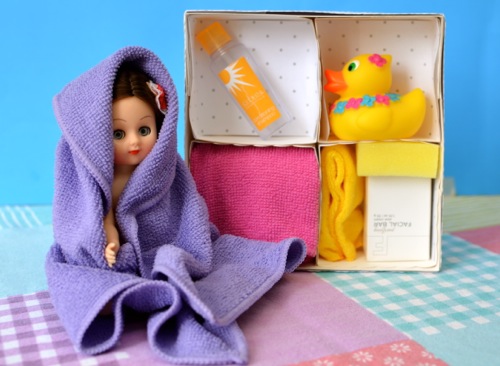 9. Doll Bath Set — Another play set made with items from the dollar store. This was a huge hit around here!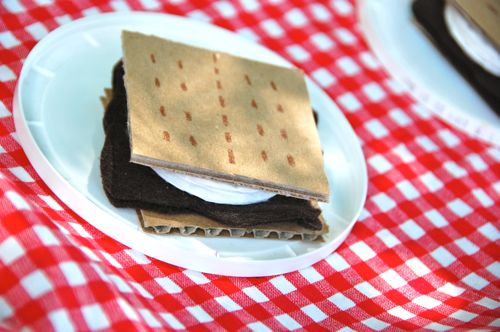 10. Pretend S'mores — Again, no sewing involved here. What I loved most about these pretend play s'mores is that they inspired the kids to create a pretend campfire, set up a tent, and they spent a long time pretending to roast marshmallows, tell stories, and sing campfire songs!
Have fun!!