Disclosure: This post is sponsored by The Genius of Play. 
It's time for back to school, and if you recently checked your child's school schedule, you may have noticed a shortened recess time. In some cases, recess has been eliminated altogether. In an effort to strengthen academics, is eliminating recess the right thing to do? Share your thoughts below for a chance to win a $50 gift card to the toy store of your choice courtesy of The Genius of Play!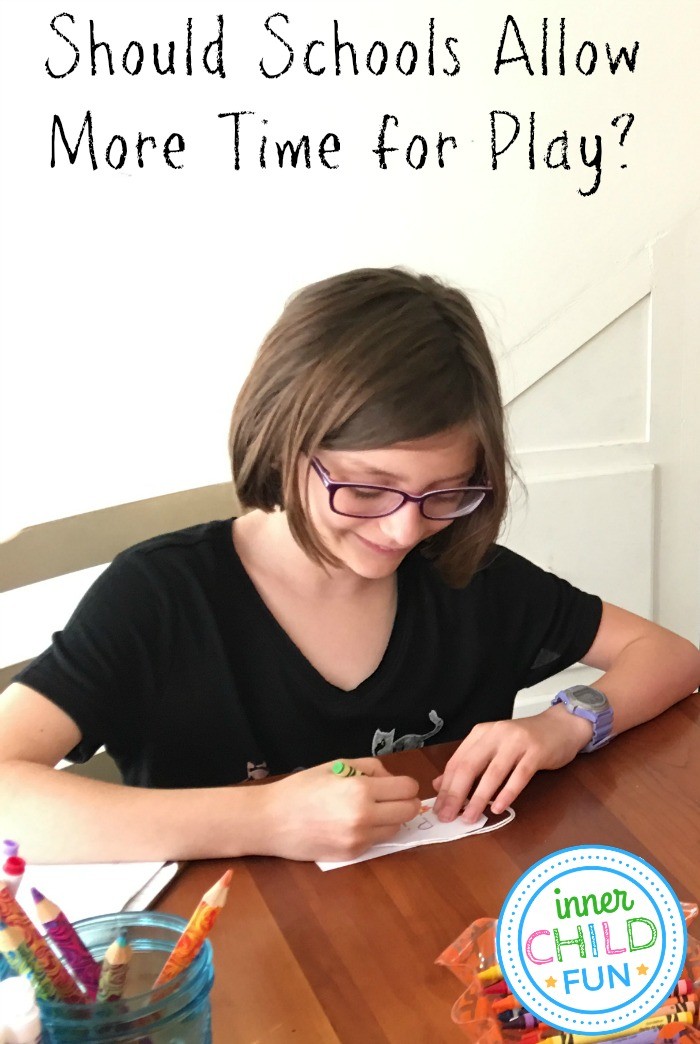 Should schools allow more time for play?
Some parents feel that students should have unlimited amounts of play. However, other parents are concerned that with too much time to play, the academics will be lacking. I love this video by The Genius of Play of parents sharing their thoughts on the matter:
Play can be a powerful tool for getting kids engaged in learning, but it is important to find a balance of play activities that help develop valuable life skills. Here are some simple ways teachers, parents, and educators can encourage a balance of play in schools.
Ideas for Playful Learning in the Classroom:
Build Something
Use blocks or other building toys in the classroom to work on developing fine-motor skills. Building play can be a great introduction to architecture and engineering concepts too! No blocks on-hand? Students can make their own construction play set with cardboard tubes and glow sticks.
Outdoor Obstacle Course
Students can burn off some of their extra energy and can work in teams to develop social skills, muscle strength, and coordination. Here is a simple obstacle course built using old pool noodles.
Do Some Chalk and Glue Art
This open-ended chalk and glue art project can be a powerful way for students to express emotions, work on fine-motor skills, and create something unique.
Pretend Play
This pretend paper hair salon activity and paper pizza parlor activity can provide lots of learning opportunities! Pretend play fosters a safe environment for children to work on developing social skills. Through the use of imagination and storytelling, students can create a world of their own.
Need more play during the school week? Here are some more ideas: