These playful ways to connect with your kids on weekday mornings are simple to set up, easy to clean up afterwards, and only require a couple of minutes to do! Weekday mornings are notorious for being a busy and hectic time — especially once the school year begins. Thankfully, with just a bit of planning the night before, these morning projects can help jump start your day together while helping to prepare the kids to get ready to learn throughout the long day at school. A big thank you to our friends at Melissa & Doug for sponsoring today's creative project ideas!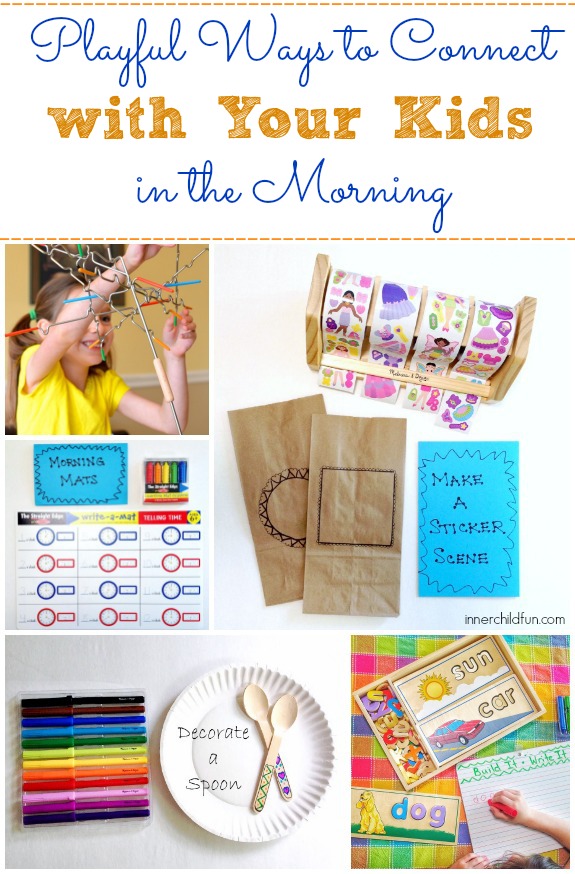 For the kids, waking up to a simple invitation to create that has been set up on the kitchen table for them the night before is such a special treat! Seeing their smiles in the morning definitely makes it worth the little extra effort for me to set them up the night before.
Here are some creative projects for morning activities before school to jump start the day: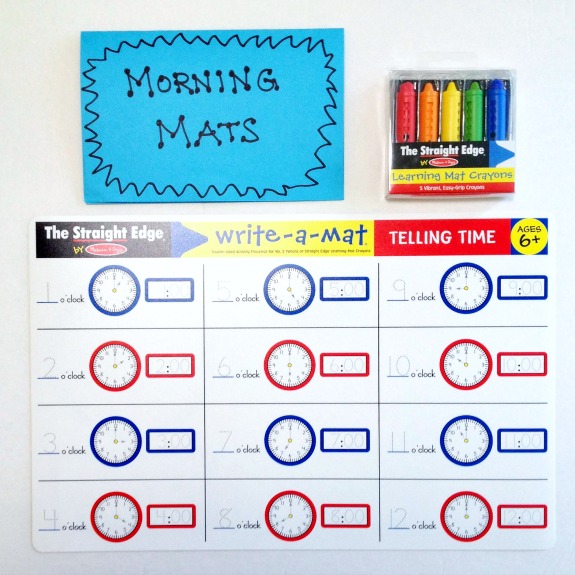 1. Morning Mats
I love the simplicity of setting up a write-a-mat for each of my kids along with a set of learning mat crayons. The learning mat crayons wipe off, so the mats can be used again and again! The kids enjoy the novelty of the mats, and if they are rotated around with other projects, these never get old. There are many different mats to choose from and they are available for a wide variety of ages!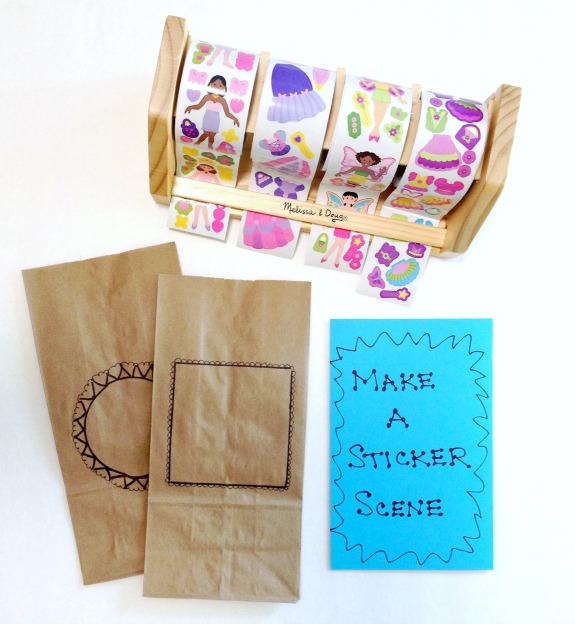 2. Make a Sticker Scene
For kids who like to get crafty in the morning, setting up some plain paper lunch bags with pre-drawn frames on them along with rolls of stickers is a great invitation to create! Later, use the lunch bags to pack your child's lunch.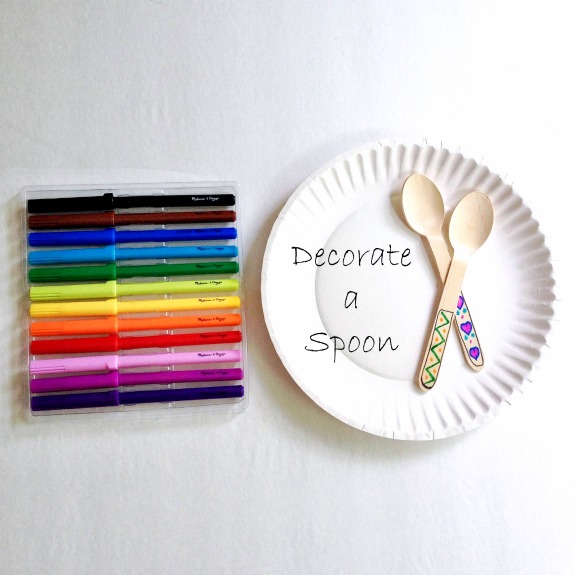 3. Decorate a Spoon
This is one of my kids' favorite morning activities — decorate a (wooden) spoon! Draw frames on the ends of wooden spoons and invite the kids over to decorate within the frames with Melissa & Doug non-roll markers. Later, the kids can use the spoons to eat their cereal or oatmeal for breakfast.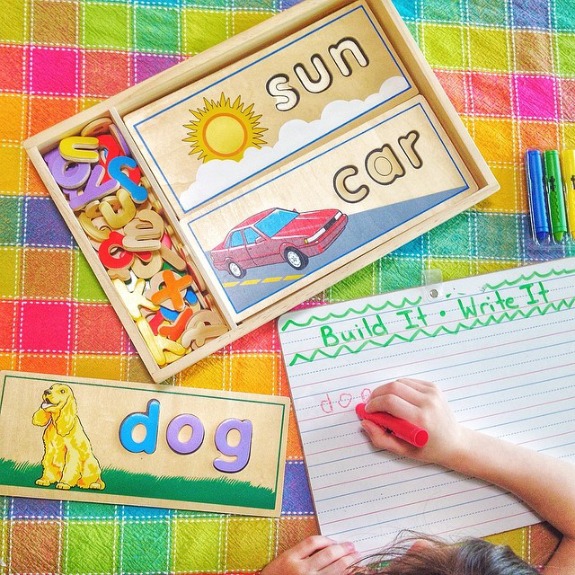 4. Build It! Write It!
The See & Spell Learning Toy by Melissa & Doug can be used for a wide variety of literacy activities including searching for letters, building the puzzles, and sounding out the words. The letters can also be used as stencils! My six year old loves to build each word puzzle, say the word aloud, and then write the word on a wipe off board with the learning mat crayons. My ten year old enjoys using the letters by themselves to build her spelling words. A great classic learning "toy"!!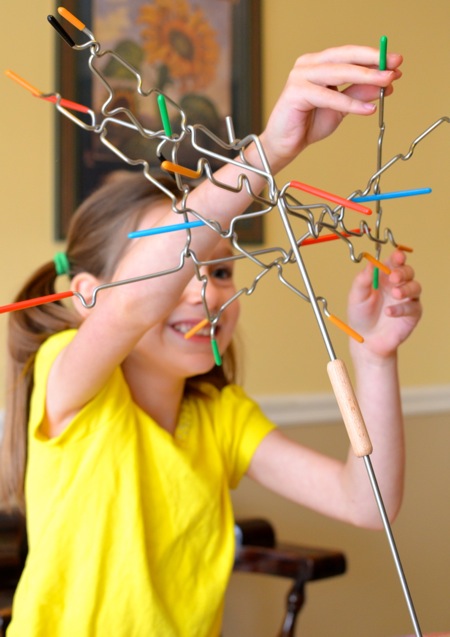 5. Suspend
For kids ages 8 and up, the game Suspend is the perfect quick game for practicing fine-motor skills and exploring balance! My 10 year old plays this with my husband before he leaves for work in the morning and it is one of their favorite games to play together — not too easy and not too challenging. They love that it is a game that is constantly changing, so no two scenarios are exactly alike. Players take turns rolling a die to see which colored rod to add to the balancing mix — without toppling the tower!
More Brilliant Ways to Connect with Your Kids in the Morning: