When the girls woke up this morning, I surprised them with a pajama breakfast picnic — it was a great way to enjoy some time together outdoors early in the morning before the day went on to get really hot outside!
We didn't even bother to brush our hair, get cleaned up, or even change out of our pajamas first — do you know how FUN it is to eat breakfast outside in your pajamas????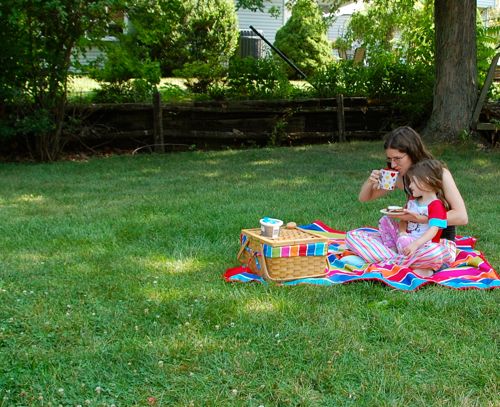 Emily thought this was SO special and exciting!!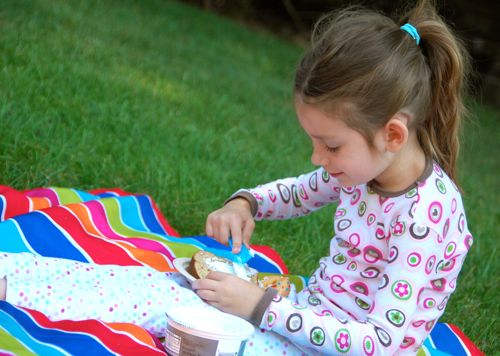 And mini donuts helped make our breakfast picnic a little more special. Yum!!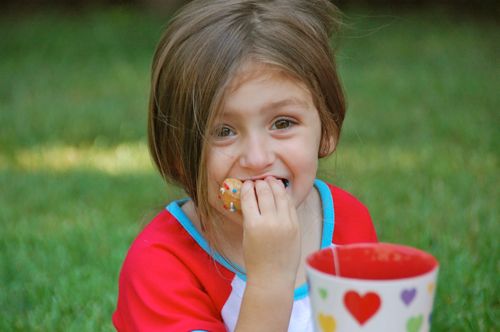 I learned that my morning cup of tea tastes even better when sipped while sitting on a colorful picnic blanket. It's true!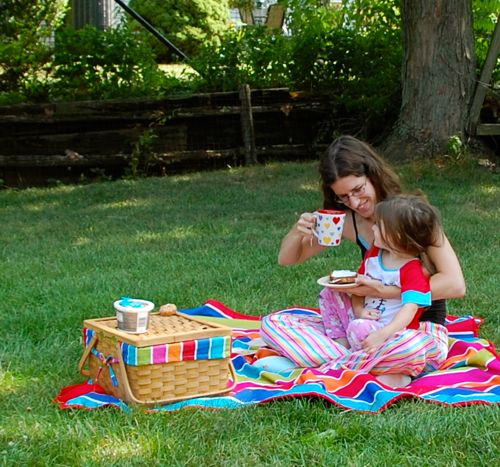 What a fun way to start the day!!