Simple Boredom Buster for Kids
Do you know what I love?? Creating a SIMPLE (and cheap) boredom buster that keeps the kids happily entertained for a long time! This glow in the dark building activity is great if you need something to keep the kids busy on a rainy day, and it only uses a few materials! Dimming the lights while they build works well to soothe and calm kids (and moms) too.
To build a glowing city, you will need:
Cardboard Tubes (empty paper towel or wrapping paper tubes work well for this)
Glow Stick Bracelets (might contain small parts, use with caution)
Hole Punch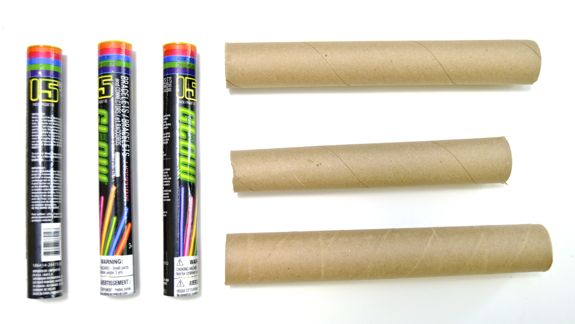 Directions:
1. Begin by cutting the empty cardboard tube into smaller sections.
2. Use a hole punch to create holes around the top and bottom of each section of cardboard tubing.
3. Invite the kids to build a glowing city!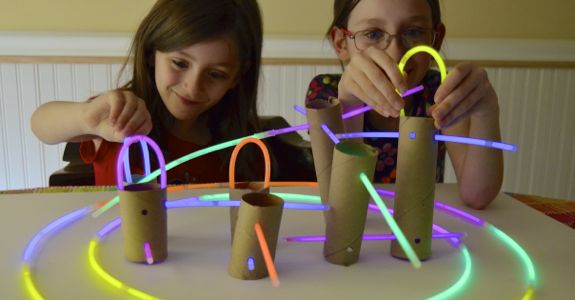 The kids loved experimenting by connecting the glow in the dark bracelets with one another to form roads, bridges, and antennae on top of buildings! Great imaginative playtime fun!!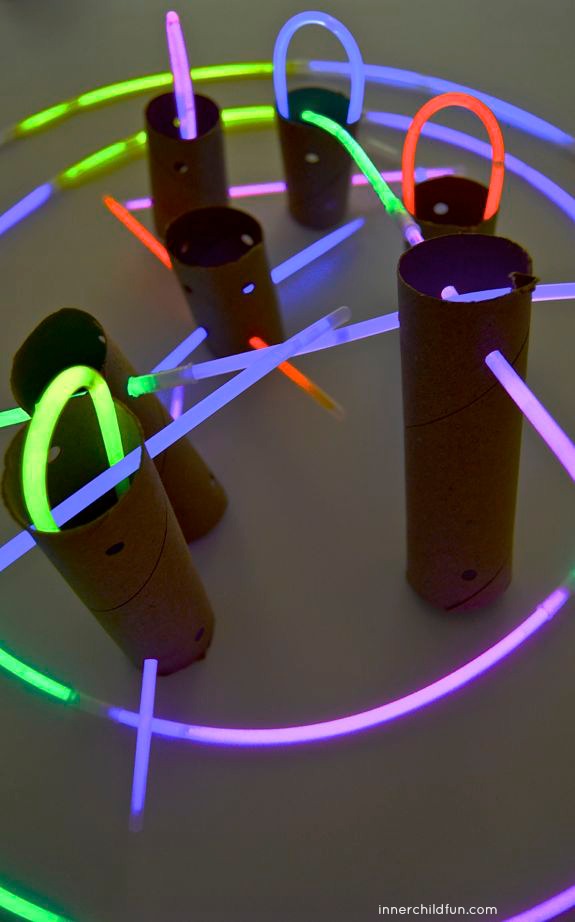 Other Boredom Busters to Try:
*This post contains affiliate links.
---
Free Printable
Want more fun craft ideas and activities??  Sign up for our weekly-ish newsletter (it's free!) and after signing up, you'll be sent a link to a free printable list of 100 Rainy Day Activities for Kids — exclusively for our lovely newsletter subscribers! To sign up, click here.