If you're wondering what to do with the kids, here are 10 inspiring ideas to keep them entertained while teaching them about friendship. Added bonus — the month of February happens to be National Friendship Month, so you have the perfect (and timely) excuse to be crafty and kind!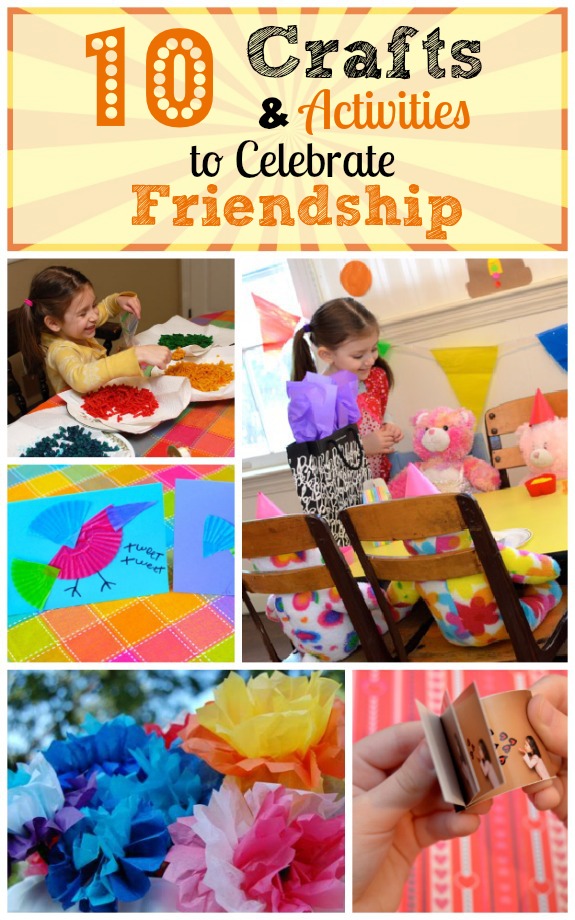 Many of these activities serve two purposes: (1) to teach kids about friendship, and (2) to surprise their friends with little tokens of appreciation. And who couldn't use a little more appreciation for being a good friend??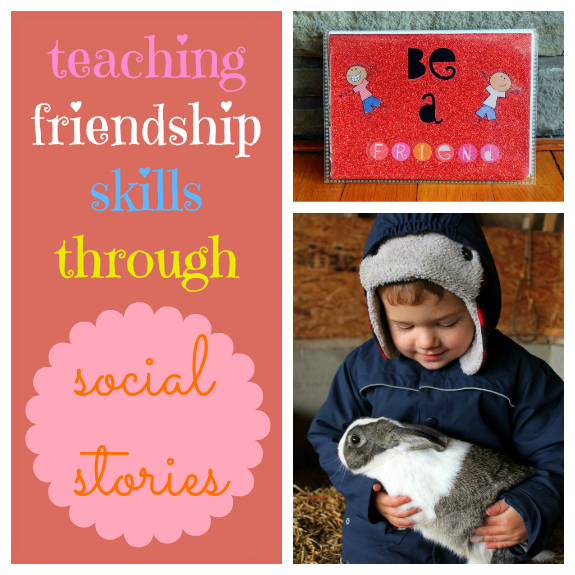 1. Teaching Friendship Skills Through Social Stories — Our contributing writer, Melissa, shares a fantastic idea to teach kids about friendship by using social stories. It's easy to do, and quite an effective way to reinforce a desired skill or behavior.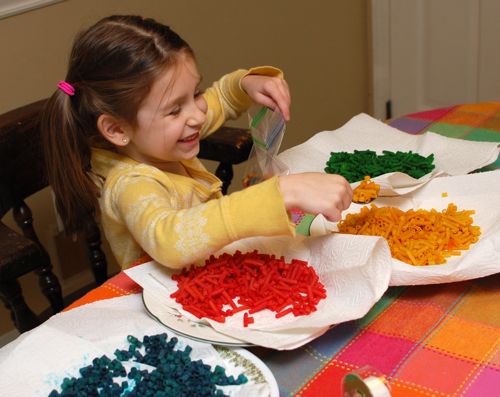 2. Friendship Necklace Kits — It's so much fun to color pasta, and even more fun to put together friendship necklace kits for friends!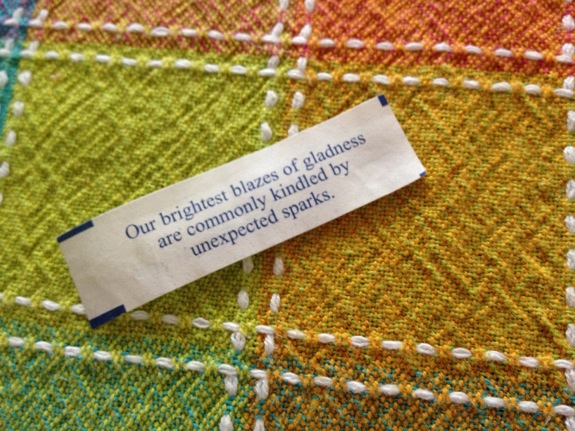 3. Random Acts of Kindness — For my past birthday, I issued a challenge to myself to complete 35 acts of kindness in one day. For a good part of the day, I took the kids with me. It was an incredible experience!!!! You can read more about my adventures that day here.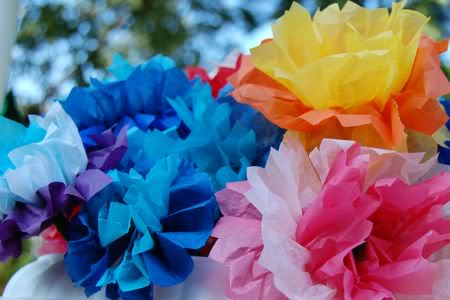 4. Tissue Paper Flowers — My kids love to make these colorful tissue paper flowers, but they love giving them to friends even more!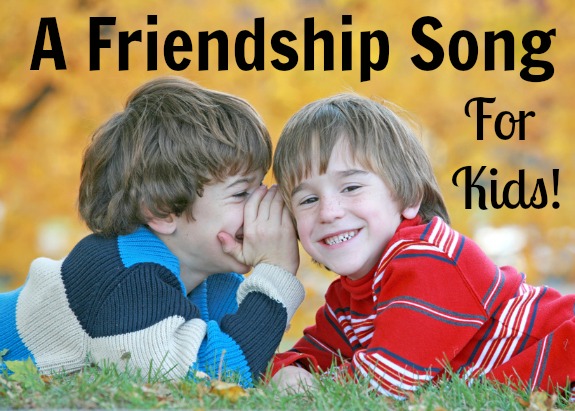 5. Friendship Song for Kids — The talented Angelique shares a bilingual (Italian and English) song about friendship.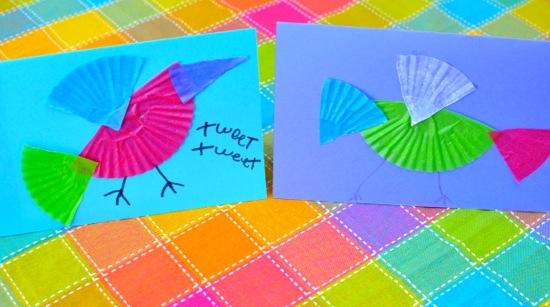 6. Handmade Cards — Why  not surprise your friends with a lovely handmade card? These were made as a very low-mess craft!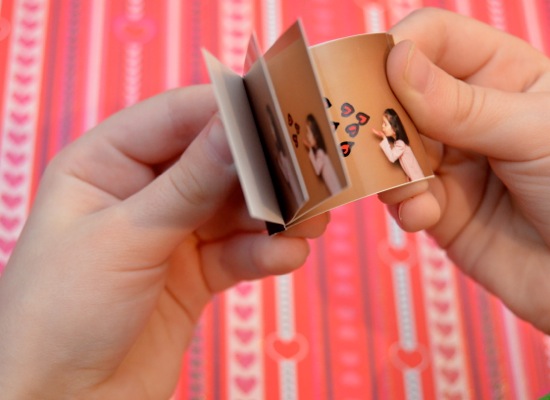 7. Kiss Flip Book — Another great project you can do with the kids is a pocket flip book of kisses! It's small enough to fit in your friend's pocket as the perfect little reminder of how much your friend is loved.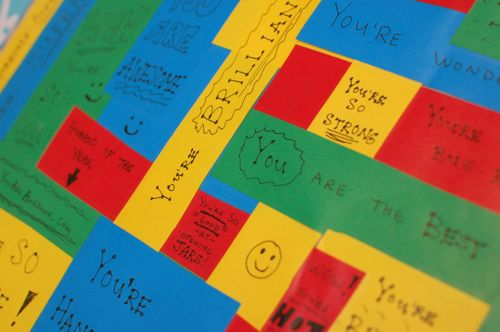 8. Complimentary Placemats — Make a cheerful placemat for your friend, then fill it with sincere compliments. Whenever your friend sits down to eat, she'll be sure to think of you!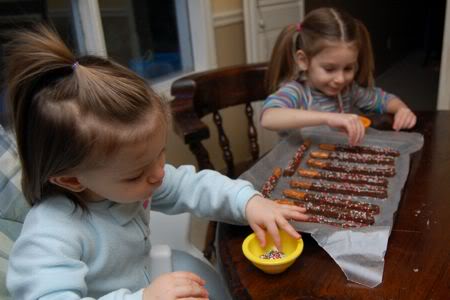 9. Chocolate Covered Pretzels — A sweet treat that even the littlest "bakers" can help to make!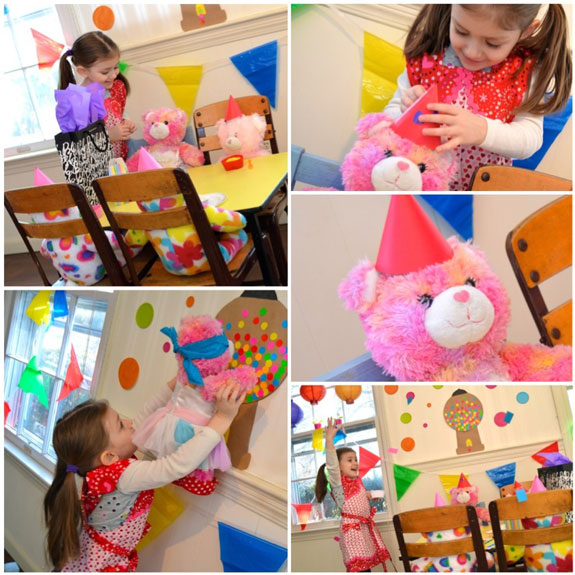 10. Host a Teddy Bear Birthday Party — Need a reason to celebrate with your friends? Plan and host a birthday party for your teddy bear! Use this as an opportunity to teach the kids about proper birthday party etiquette, and engage with them in plenty of pretend play fun!
Have fun!!