When my father was battling cancer, Emily wanted to make something extra special for him. Something that would fit in his wallet, so it would be easy for him to take it to chemo and radiation treatments. Isn't she so thoughtful?? When I came across this post at Color Me Katie (I adore her!!), I knew it was just the right project!
I took a series of photos using heart-shaped sticky notes on the wall as shown.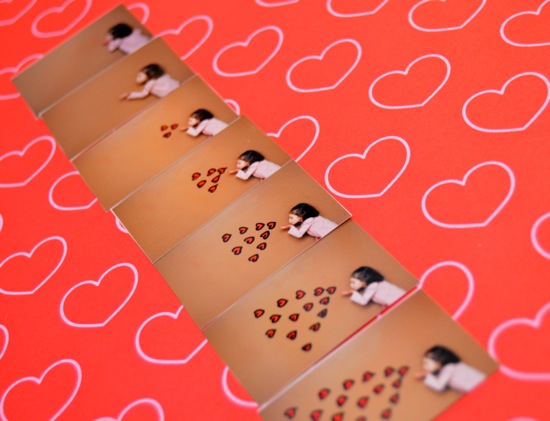 She looks so young in these photos — amazing how much she has grown in two years!!
I printed them at wallet-size, maybe even a bit smaller.
I piled the photos up into a book, and stapled them into place. Then added some black duct tape for the binding.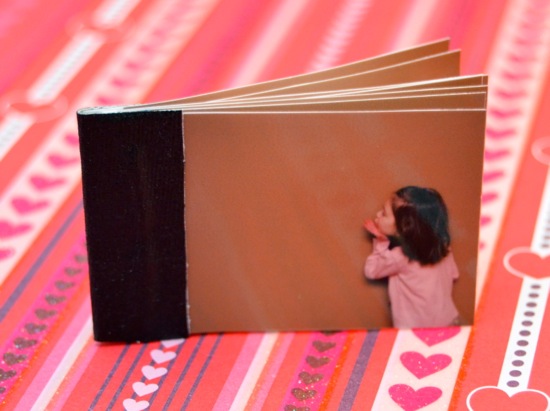 It's such a simple, easy project, but flipping through this little book never fails to make my dad smile! These would be fun to make for Valentine's Day, or for faraway family and loved-ones to let them know you're thinking of them.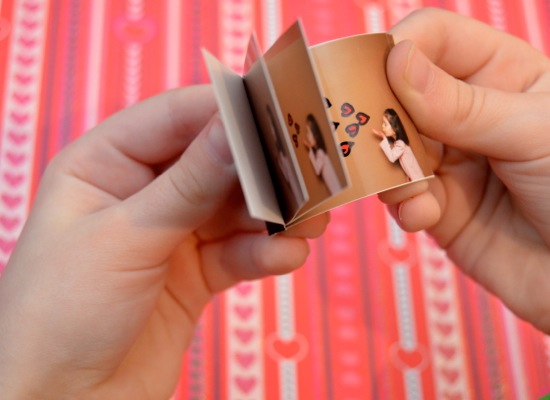 Have fun!!