These spider crafts for kids are so much fun to do for Halloween! These projects are sure to add an element of spookiness to your Halloween decor. They would be a spooktacular addition to any Halloween party too!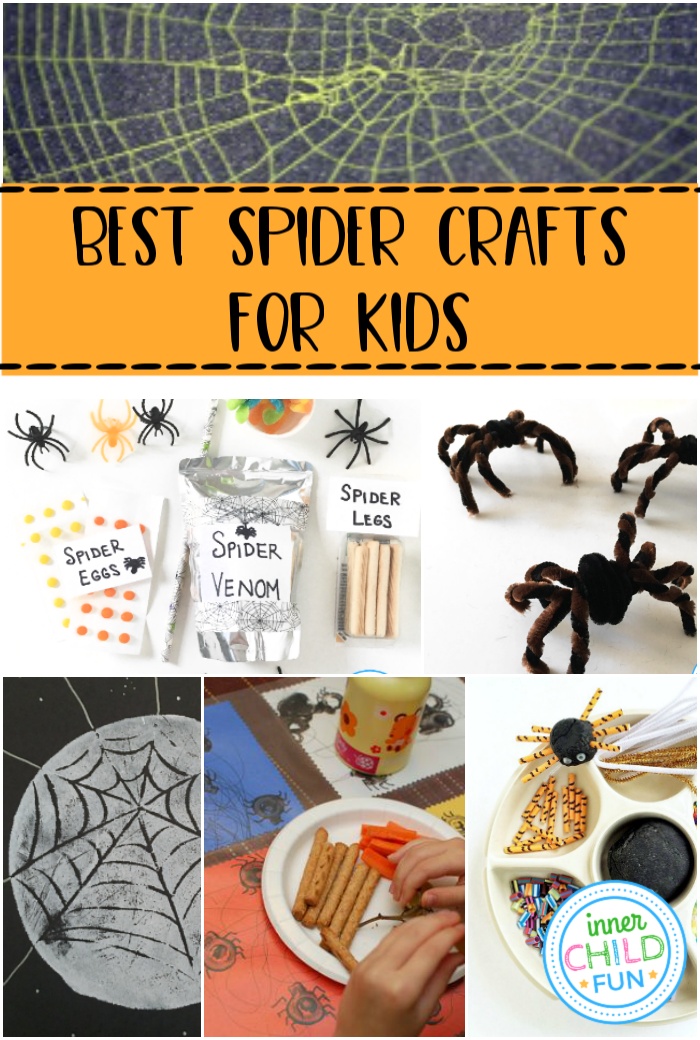 Here are some of our favorite spider crafts for kids:
Creepy Crawly Placemats
Here's a festive Halloween craft that toddlers or preschoolers could make! These creepy crawly placemats make fun gifts for family or friends. Get full instructions here.
Preserve a Spider's Web
A fun and educational nature study project! See details here.
EASY Spooky Spider Craft for Kids
Here's an easy spider craft for kids using chenille stems and soda tabs! This spider craft would add a bit of creepy and spooktacular decor for any Halloween party. Or use them as a prop to act out the Itsy Bitsy Spider song. Get full instructions here.
Spider Legs and Eggs
Halloween Party Treat
These are sure to add a creepy yet silly vibe to any Halloween party. The best part is that these spider legs and eggs do not require any baking at all! See all the details here.
Spider Web Placecards
For Halloween parties, have the kids make up their own place cards, or use them to make the dinner table a little more festive. They are fun (and frugal) to make! Get full instructions here.
Simple Spider Art
This spider art project for kids is quick and easy to do! Kids can enjoy the process of making a simple stamp for block printing, and later adding details to their designs. Great fine-motor practice for little ones! Get step by step instructions here.
Playdough Spiders
This Halloween activity for kids is quick and easy to set up using whatever leftover craft materials you happen to have on-hand! These playdough spiders would be a great activity for a Halloween party or even just a bit of festive fun on a rainy day. See the details here.
Spider Web Ornaments
Clara, age 11, shows how to make these festive spider web ornaments with step by step instructions. For more craft tutorials, subscribe to the Inner Child Fun YouTube Channel so you don't miss a thing!
More Spider Crafts for Kids to Explore: