Spider legs and eggs are quick to make for a Halloween party treat! They are sure to add a creepy yet silly vibe to any Halloween party. The best part is that these spider legs and eggs do not require any baking at all! You probably already have everything you need in your pantry. Below, you'll find several other variations that could be used as well! Since this treat is so simple to make, there's no need to wait for a Halloween party or other special occasion. You may be able to surprise your kids after school with spider legs and eggs!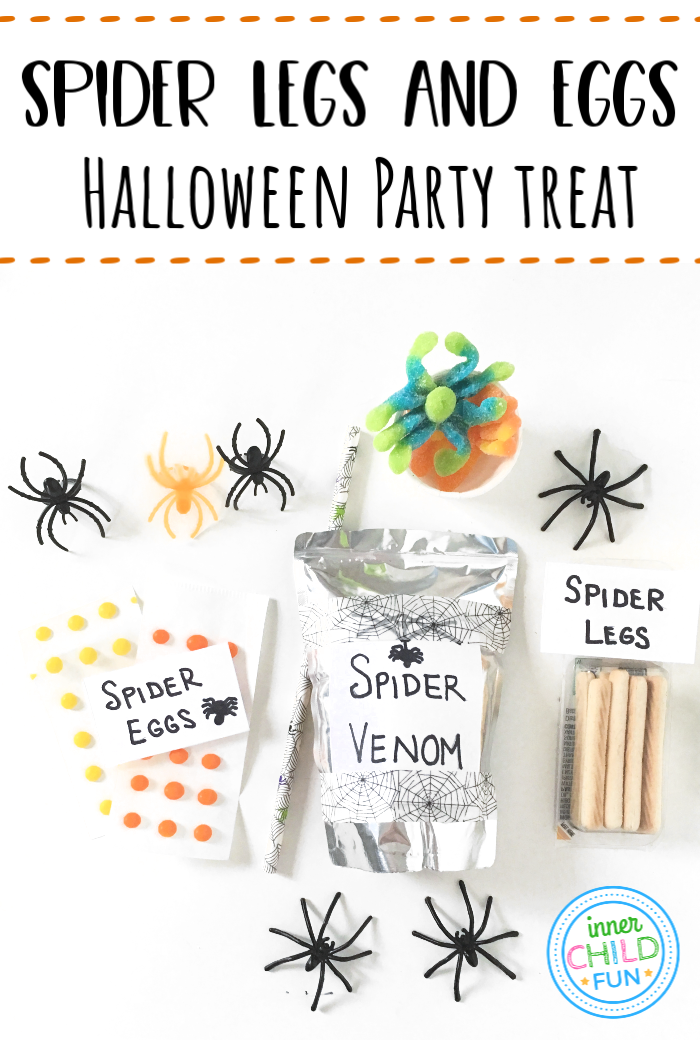 To Make Your Spider Legs and Eggs Halloween Party Treat, You Will Need:
Disclosure: We are a participant in the Amazon Services LLC Associates Program, an affiliate advertising program designed to provide a means for us to earn fees by linking to Amazon.com and affiliated sites.
To begin, fold the index cards in half to make signs. Use the marker to write "spider eggs" on one index card, and "spider legs" on the other. Place the spider egg sign in front of the dot candies. Arrange the spider leg sign in front of the cheese dipper snacks. Add several spider toys around the platter for display!
If you do not have any spider toys on-hand, you can use this easy tutorial to make your own spiders from chenille stems and soda can tabs. They are quick and very simple to make!
For some added spider fun, wrap a juice box in some masking tape. Label the juice box as "spider venom"!
Other Variations:
Spider Eggs – donut holes, candy-coated chocolates, malt balls, grapes
Spider Legs – pretzel sticks, fried onion strings, black licorice, green bell peppers cut into strips
More Halloween Party Ideas for Kids: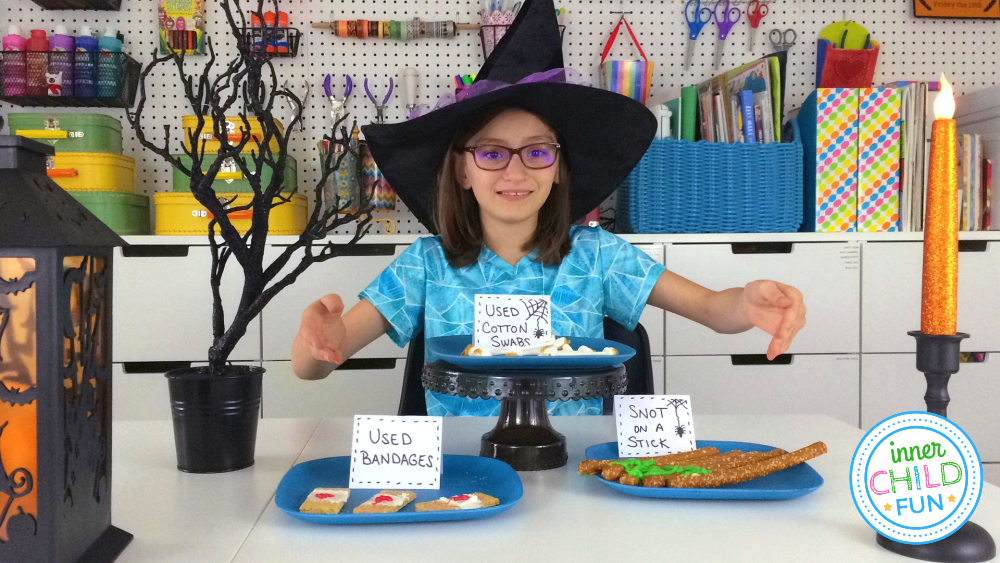 Here are more spooktacular Halloween treats that kids can make including snot-on-a-stick, used cotton swabs, and more!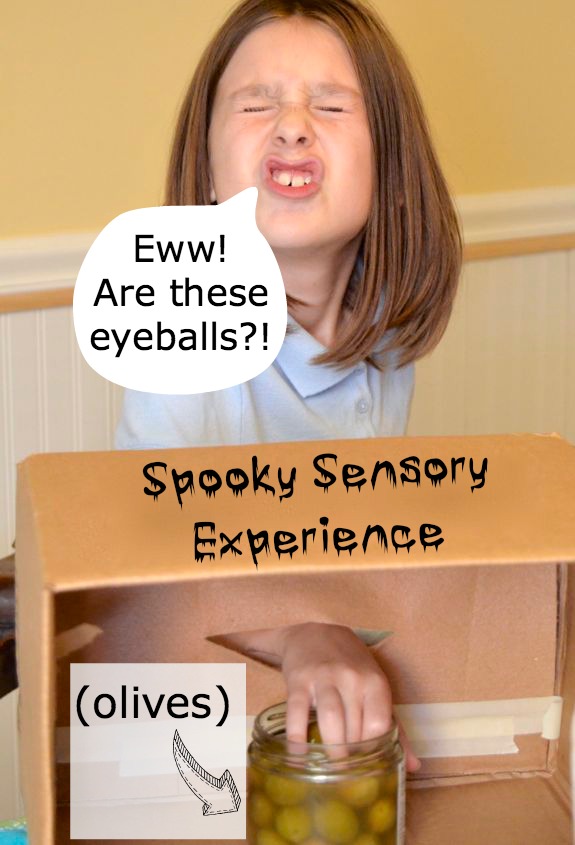 For a fun Halloween party activity, try these ideas for spooky Halloween sensory boxes.
Looking for something less creepy? Try a super simple Candy Apple Bar to let guests make their own delicious apple treats!
Have fun!!