While cleaning out the pantry the other day, I came across a very old jar of olives and thought they would be great for a spooky sensory experience — just in time for Halloween! To create your own spooky sensory Halloween boxes, you will need: empty cardboard boxes with the bottom removed and a hole cut out of the top of each one (large enough for your child's hand to fit through), a bit of felt taped to the box to block the opening, and a variety of (fake) SPOOKY things to touch!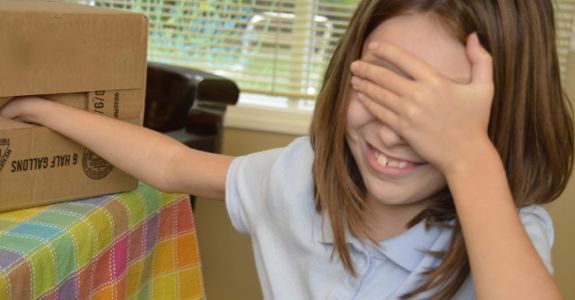 Place a bowl with a spooky item under each box, and invite your child over to dip his/her hand into each one for a creepy and spooky experience! Emily thought this was so silly! You may want to have paper towels on-hand.
Here are a few ideas to try:
olives — eyeballs
overcooked spaghetti w/ a bit of olive oil — slimy worms
warm tomato sauce — zombie blood
relish — chopped up bug guts
olive oil — witches' saliva
bacon bits — fresh picked scabs
cooked rice — maggots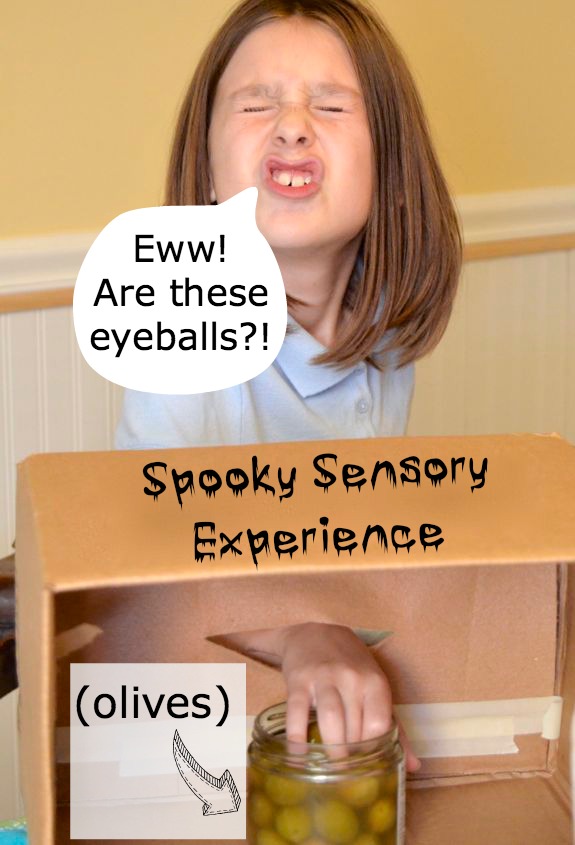 This is easy to set up, and would be a fun and spooky activity for a kids' Halloween party!
Have fun!!