Looking for super EASY Halloween treats kids can make? Here are three fun ideas that use items you probably already have in your pantry! These treats would be perfect to give to family or friends. They would make spooktacular Halloween party treats too!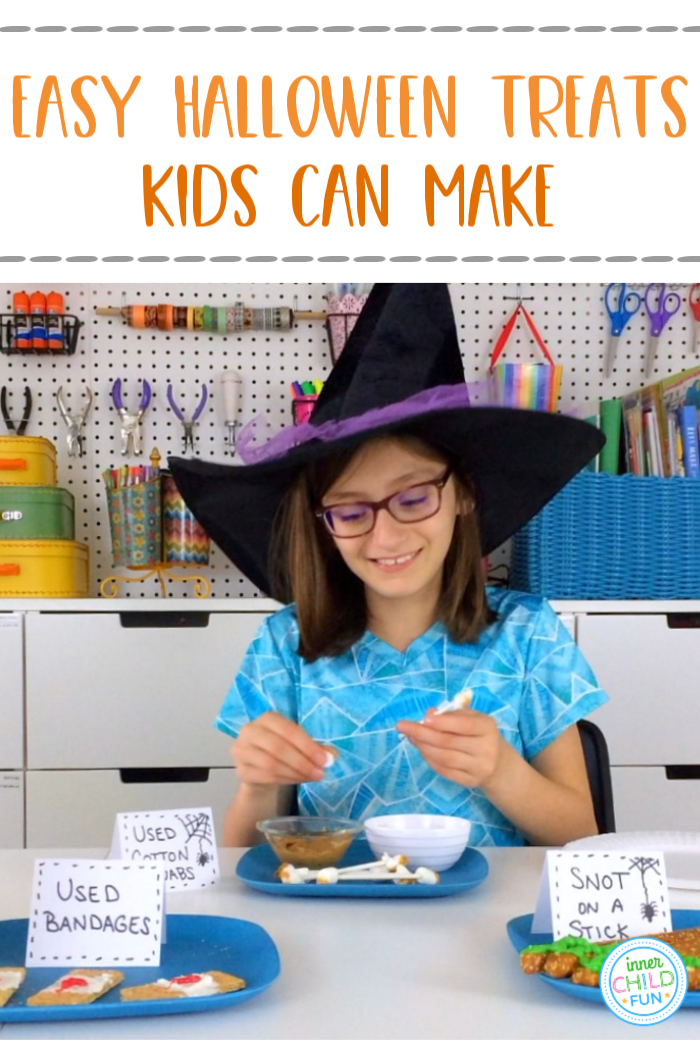 Disclosure: We are a participant in the Amazon Services LLC Associates Program, an affiliate advertising program designed to provide a means for us to earn fees by linking to Amazon.com and affiliated sites.
To make Snot on a Stick, you will need:
Cover end of a pretzel rod with green icing. Simple, easy, and spooktacular!
To make Used Cotton Swabs, you will need:
First, use scissors to carefully cut the lollipop stick to about the size of a cotton swab. Next, place a mini marshmallow onto each end of the stick. Lastly, dip the marshmallow "cotton swabs" into peanut butter or caramel. For a finishing touch, display a box of actual cotton swabs next to these treats!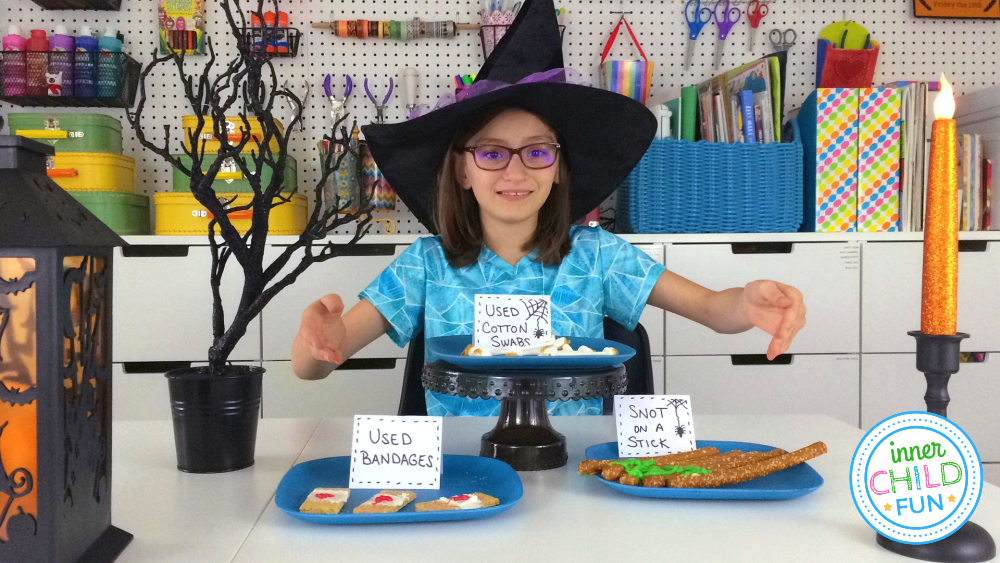 To make Used Bandages, you will need:
This Halloween treat is one of our favorites! First, cut the graham crackers into rectangles that are roughly the size of a bandage. Next, add a small square of white icing in the middle of the graham cracker. Lastly, add a squiggle of red gel icing to look like a used bandage. Finish off the treats with a box of real bandages for display!
Here's a video with instructions to make these Easy Halloween Treats:
Clara, age 10, shares how to make these simple treats with step-by-step instructions! We especially love that no baking is necessary. Lots of spooktacular fun!
More Ideas for Halloween Treats: