This DIY candy apple bar is so simple and quick to prepare! You probably already have everything you need in your pantry. You can easily whip up this candy apple bar in just a few minutes! It would be a great treat for a last-minute party. As an added bonus, no baking is required!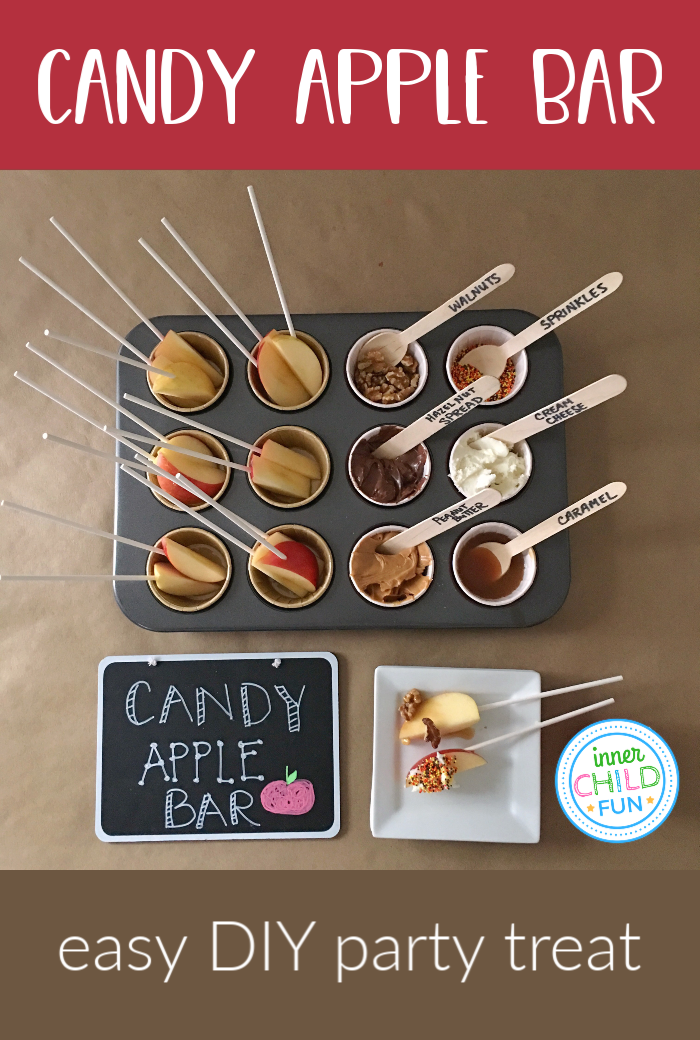 To make a candy apple bar of your own, you will need:
Disclosure: We are a participant in the Amazon Services LLC Associates Program, an affiliate advertising program designed to provide a means for us to earn fees by linking to Amazon.com and affiliated sites.
Apples
Spreads such as caramel, peanut butter, hazelnut spread, cream cheese
Toppings such as walnuts or sprinkles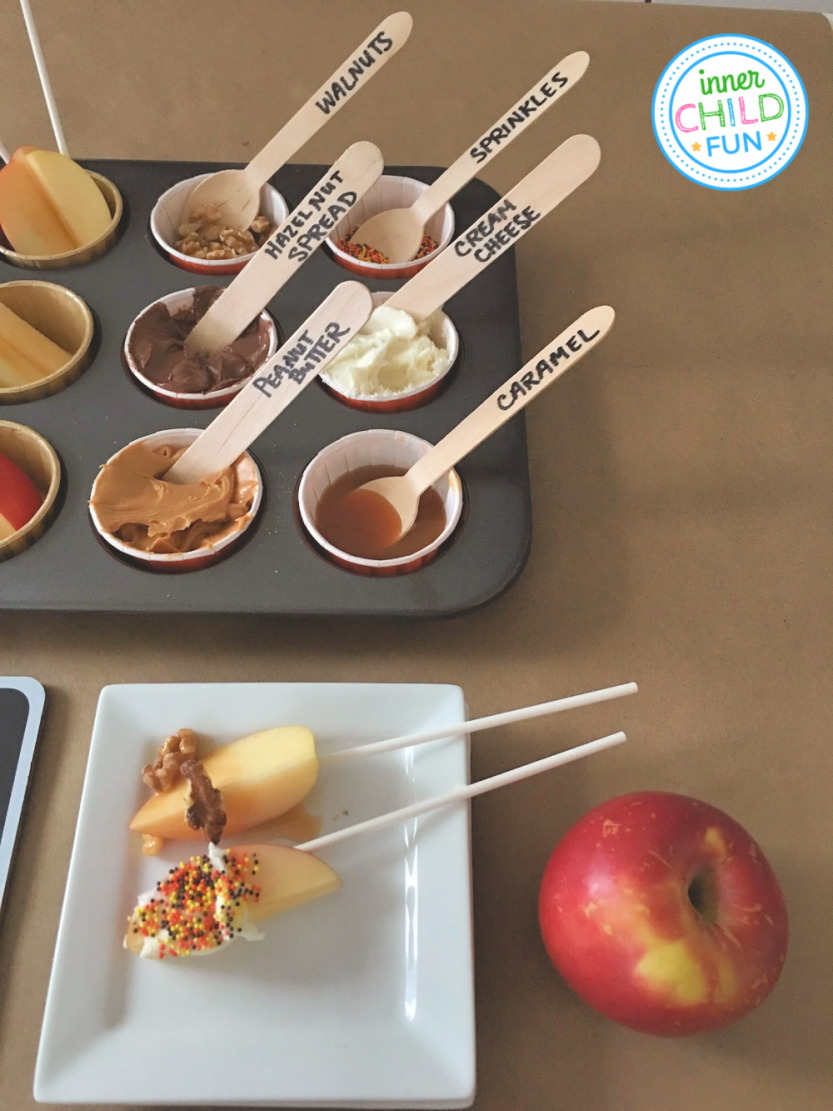 Begin by filling a muffin baking tray with cupcake liners. The cupcake liners make clean up quick and easy! Fill about half of the cupcake liners with the various spreads and toppings for your candy apple bar.
Next, cut up the apples into segments. Carefully use a lollipop stick to pierce each apple segment. The sticks make it much easier for guests to dip and add toppings to their apples. Fill the other half of the muffin baking tray with the apple segments.
After that, label the various spreads and toppings by writing along the handles of the wooden spoons. Place the wooden spoons into the corresponding cupcake liner.
Lastly, invite your guests to create their own candy apples however they would like!
More Party Snacks and Treats to Explore:
Easy Halloween Treats Kids Can Make – Three fun ideas that use items you probably already have in your pantry! These treats would be perfect to give to family or friends. They would make spooktacular Halloween party treats too!
Easy Candy Necklace Party Craft – fun for kids to make while letting them create their own party favors to take home! This would also be a great project for a rainy day, or anytime you are in need of some colorful crafty fun.
Dr. Seuss Snacks! – Super easy to prepare snacks that are candy-free! Great for celebrating all things Dr. Seuss for Read Across America Day and Dr. Seuss Day (March 2nd).