Here's a festive Halloween craft that toddlers or preschoolers could make! These creepy crawly placemats make fun gifts for family or friends. The best part is that this project uses common household items you probably already have on-hand!
Clara surprised her big sister with a creepy crawly placemat this afternoon!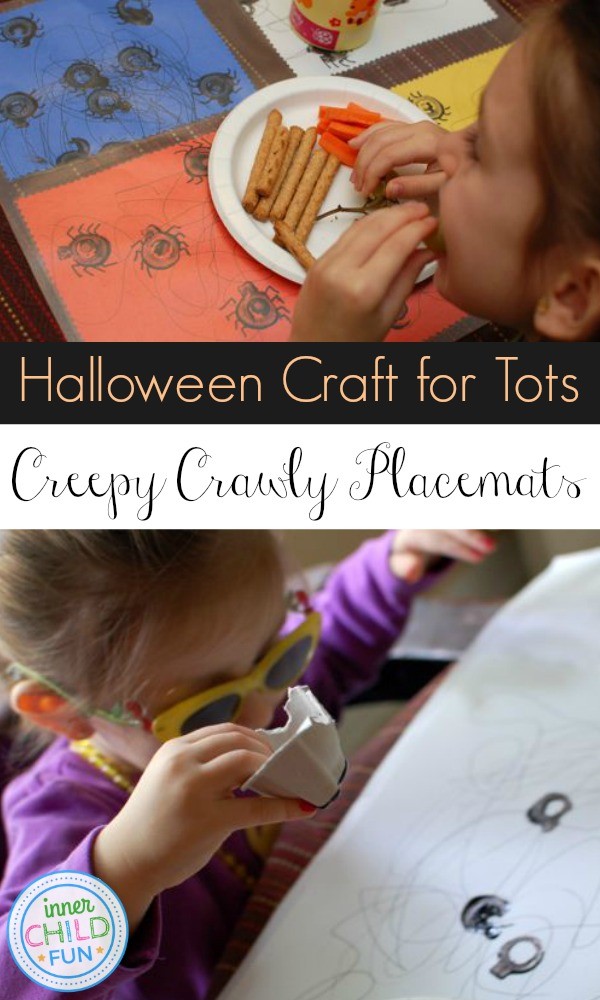 Here's how to make your own creepy crawly placemat (in 5 easy steps!):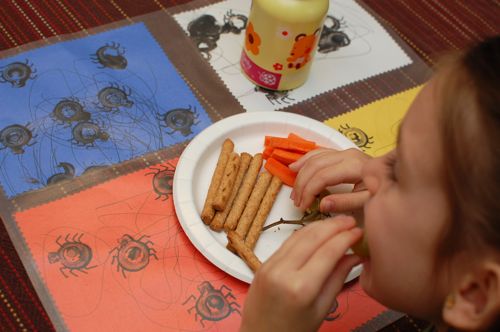 Step 1:
Wear your fanciest sunglasses and a pearl necklace. Rejoice! You have been given a black marker and construction paper!! Life is good.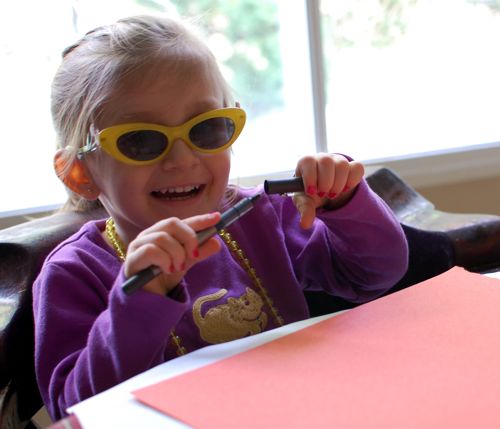 Step 2:
Draw your spider webs! Perhaps your spider was drunk, or maybe he suffers from seasonal allergies which caused him to sneeze a lot while he was spinning his web. Yes, that would explain it.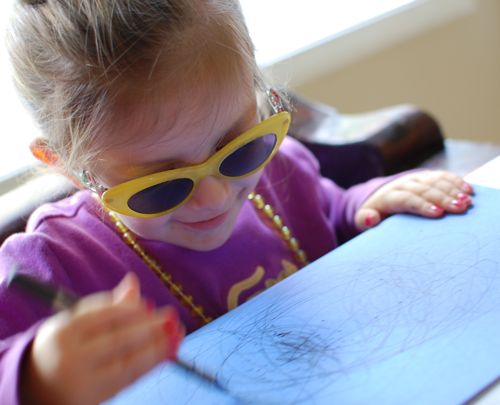 Step 3:
Use the bottom of an egg carton cup dipped in black paint to stamp the bodies of said spiders.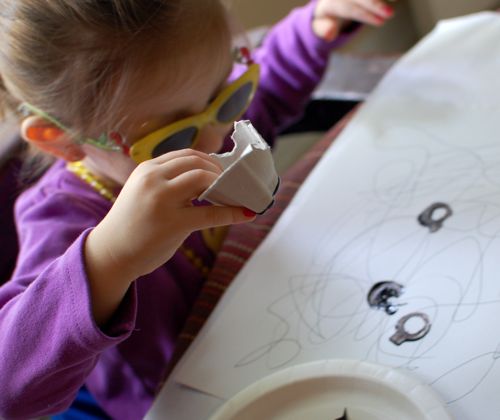 Step 4:
Let a grown-up take it from here. Allow paint to dry completely, then add legs to each spider. Arrange your spiders between two sheets of clear contact paper.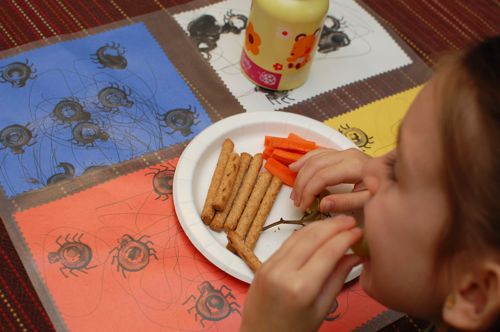 Step 5:
Surprise your big sister with a new placemat when she comes home from school!!!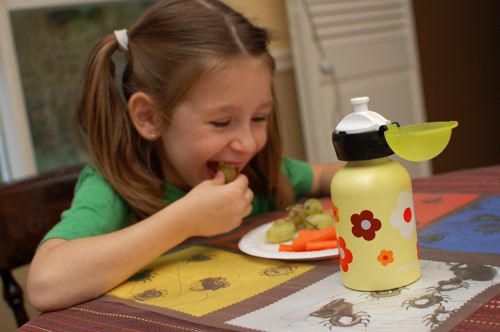 Have fun!!
More Halloween Crafts for Kids: