Here's a fun Halloween craft for preschoolers to foster plenty of learning fun. This Five Little Bats Finger Puppet Playset is a festive way for kids to work on counting and number recognition! The bat finger puppets are quick and easy to make. The kids may want to perform their own creative puppet shows too!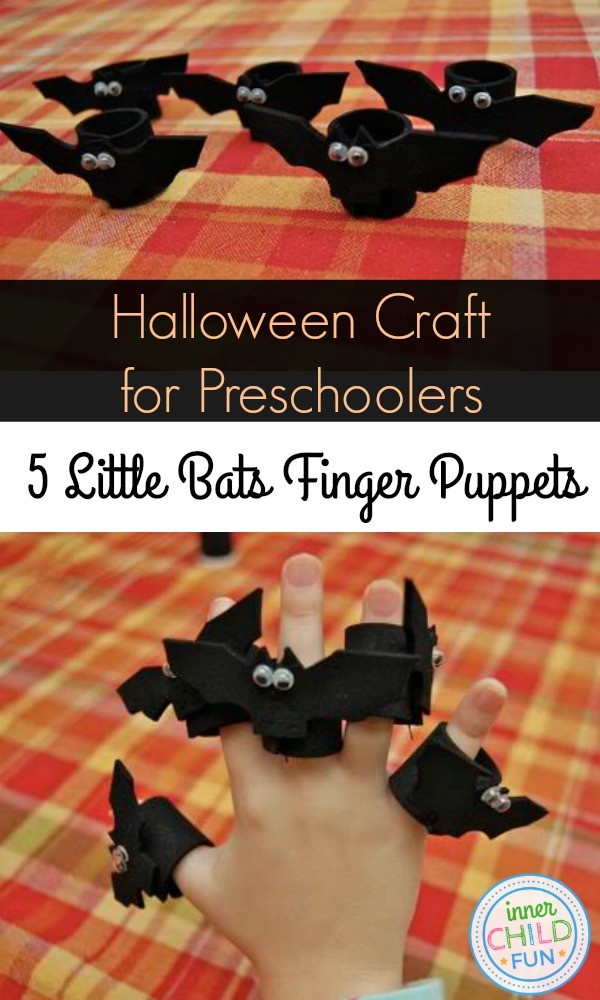 We have been enjoying lots of Autumn and Halloween themed books and poems in our household lately. Between battling colds, and rainy weather, it is the perfect time for snuggling under blankets and reading good books. When we read this poem this afternoon, we just knew we needed a finger puppet playset to go along with it!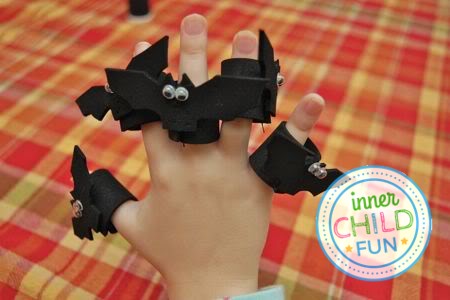 Five Black Bats Poem
Five black bats
Ready to soar;
One stayed behind,
Now there are four.
Four black bats
Hanging from a tree;
One fell down,
Now there are three.
Three black bats
Wondering what to do;
One flew away,
Now there are two.
Two black bats
Sitting in the sun;
One fell asleep,
Leaving only one.
One lonesome bat
With no place to go,
Went hiding in a cave,
Now there are zero.
Isn't that the cutest?
Here's how to make a five little bats finger puppet set of your own: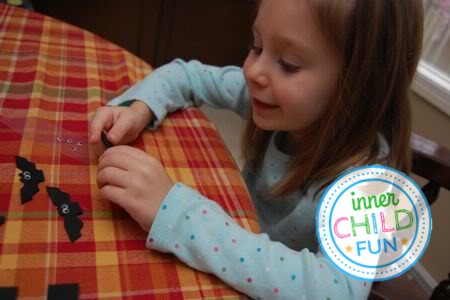 Emily could not wait to start playing with these! They are made from black craft foam. We cut 10 pieces 1/2 inch x 2 1/2 inches. I used 5 of them to cut out bat shapes, and the other five became the finger bands. Emily loves attaching googly eyes! Who doesn't??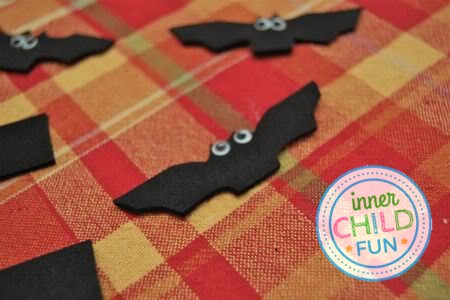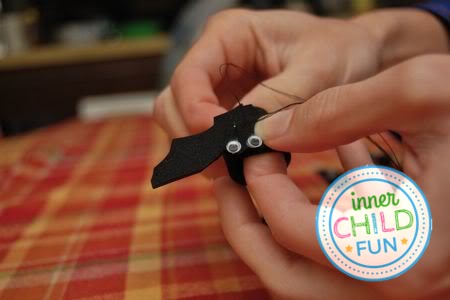 Just a few quick stitches to hold them together, and they were done!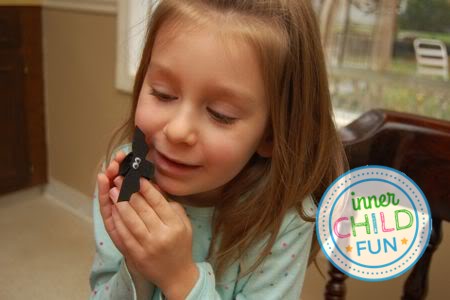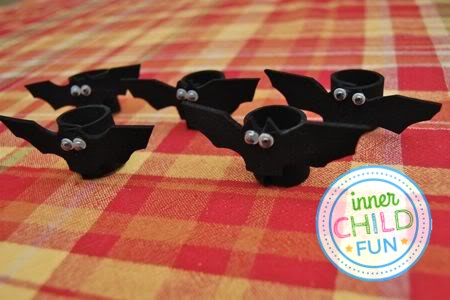 She has already asked for a tote bag to keep them in…. I happen to have some pumpkin patterned fabric that I think will be perfect. Another excuse to get crafty?? Bring it on!
More Halloween Crafts for Kids: