Know what's LOTS of FUN?? Last-minute crafting for Halloween…. in your pajamas!!!!
Clara loved making these spider web sun catchers using clear contact paper, and a few items from the dollar store.
First, invite the kiddos to break up fake spider webs from the dollar store into small pieces. Clara LOVED this part — such a fun sensory experience!!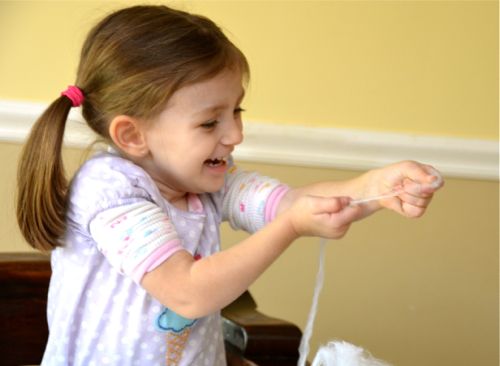 Arrange the web pieces on the sticky side of a sheet of clear contact paper.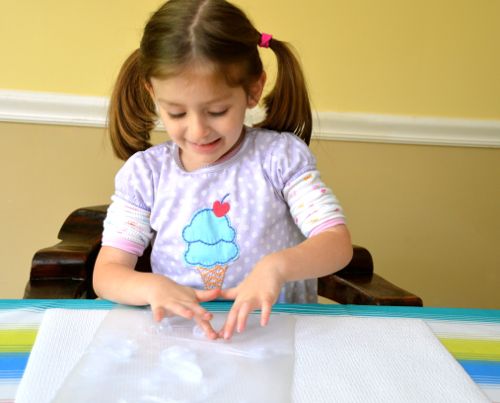 Add color-coding label "spiders" (also from the dollar store) — I embellished these with a permanent black marker to add eyes and legs. Cover your sun catcher with another sheet of clear contact paper on top — sticky side down.
Display in a window!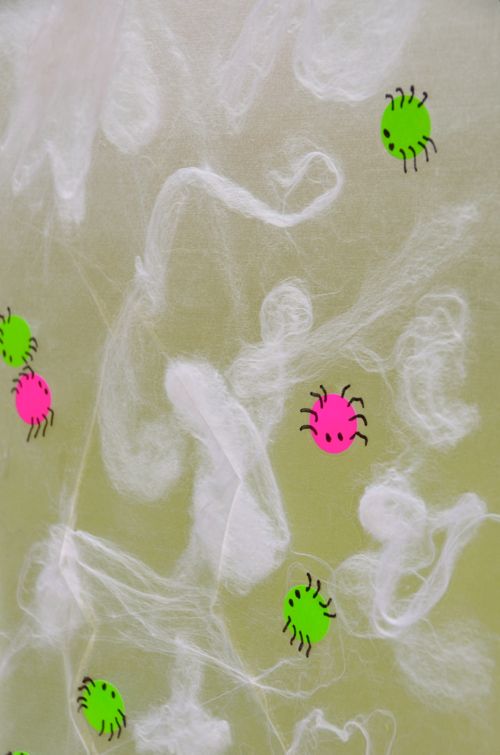 Ooooo… so spooky!!
Wishing you and your family a fun-filled weekend!