This fluffy snow slime became an instant boredom buster in our household. Not only is it quick and easy to make, but it can also be made using just three ingredients! This fluffy snow slime is one of our top go-to slime recipes for snow days or anytime we might be stuck indoors. We just love the light and airy texture! With barely anything to measure, this slime recipe is so simple and forgiving to make.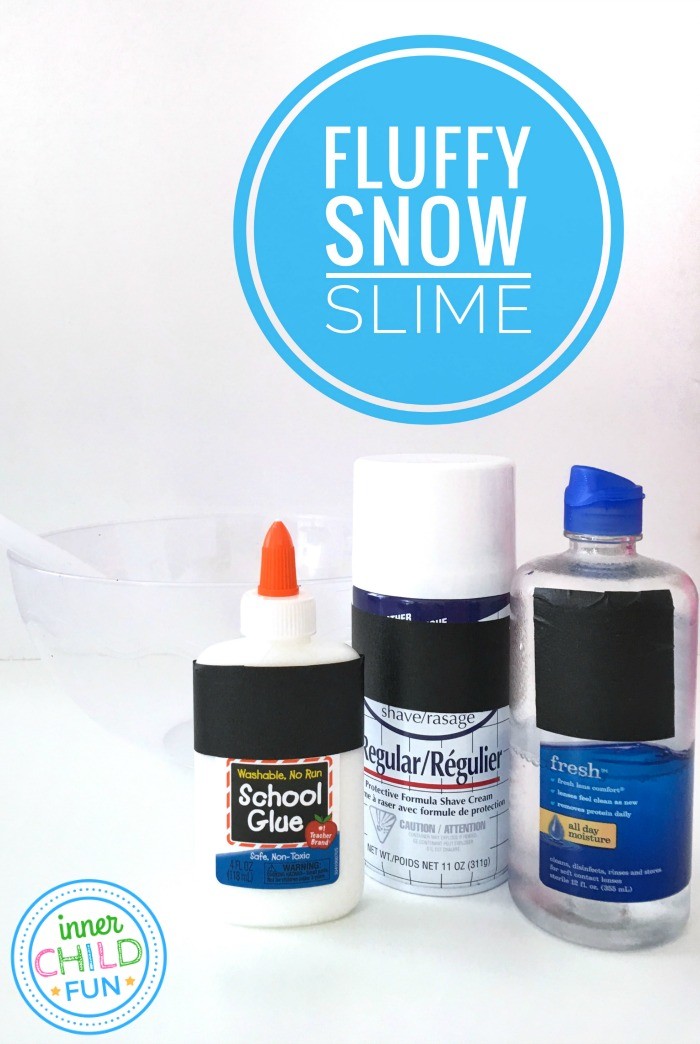 To Make Fluffy Snow Slime, You Will Need:
Disclosure — This post contains affiliate links and I will earn a commission for items purchased using these links. Thank you for supporting us!
How to Make Fluffy Snow Slime:
To begin, add one part school glue to a large mixing bowl. Next, add one part shaving cream. Stir until well-combined. After that, add about a teaspoon at a time of contact solution and stir. Continue adding the contact solution and stirring until the slime is just barely sticking to the bowl. Lastly, play with your slime!
Here is a video tutorial showing how to make fluffy snow slime:
More Recipes for Play:
DIY Kitchen Concoctions — glitter slime, super soft play dough, oobleck, and more!
Your Guide to Amazing Recipes for Play — recipes for microwave puffy paint, cloud dough, galaxy dough, sidewalk chalk, and homemade mega bubble solution. Many of these recipes call for very inexpensive, easy to find ingredients, yet they delight kids of all ages!
12 Recipes for Paint — Make your own paint with the help of these simple recipes using common household materials. Cool!
More Boredom Busters for Ages 8-12: