Need a few creative ideas to keep the kids entertained? Here are some of our favorite EASY recipes for play that are sure to inspire plenty of imaginative playtime fun! Did you know that you can make your own paint, sidewalk chalk, bubble solution, and more? I love that so many of these recipes call for very inexpensive, easy to find ingredients, yet they delight kids of all ages. Yay for simple and good old-fashioned fun!! You will want to bookmark or pin this post for future reference.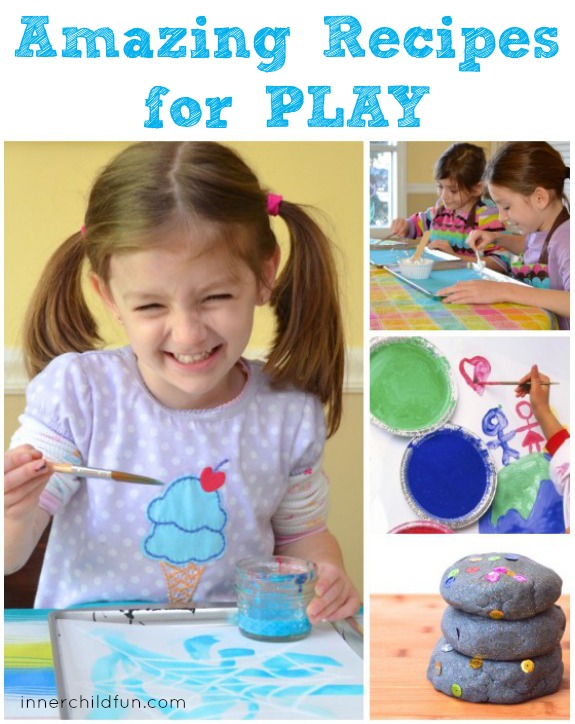 Cloud Dough Recipe
Great sensory fun! This cloud dough recipe is perfect for a pretend ice cream shop!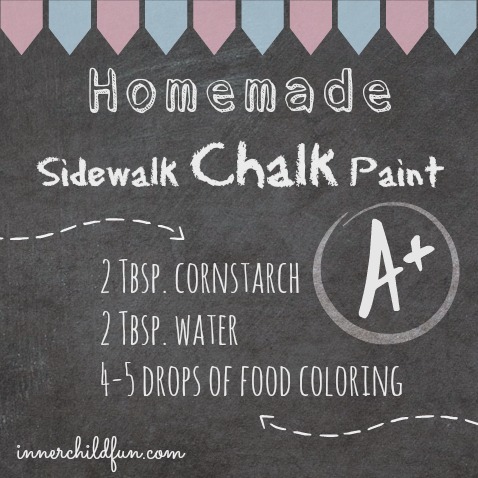 Sidewalk Chalk Paint Recipe
Why not paint the sidewalk? As soon as the weather is warm enough, this is one of our favorite outdoor art activities to do over and over again!
Our Favorite Homemade Play Dough Recipe
Tried and true. Nothing inspires creativity like a fresh batch of homemade play dough!
Make Your Own Sidewalk Chalk from Playful Learning
I love how inviting this recipe for homemade sidewalk chalk looks!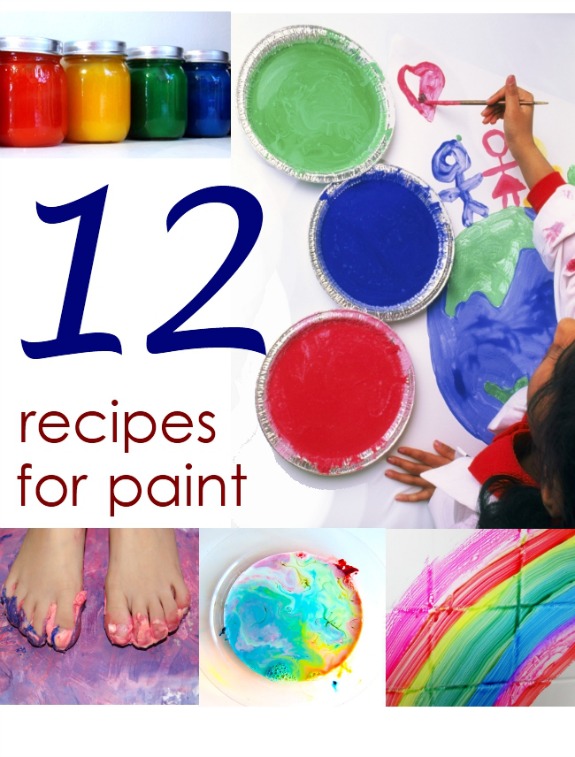 12 Recipes for Paint
A fantastic round up of 12 recipes for paint you'll want to have on-hand.
Grape-Scented Galaxy Dough
Crafting Tip: Use play dough to clean up glitter. Then, called it "galaxy dough".
Painting in the tub is so much fun!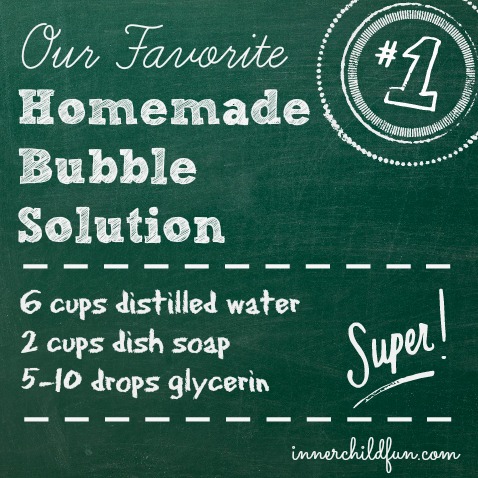 Homemade Bubble Solution
This recipe can make HUGE bubbles! Here's a little video demonstration of this recipe for homemade bubble solution in action!: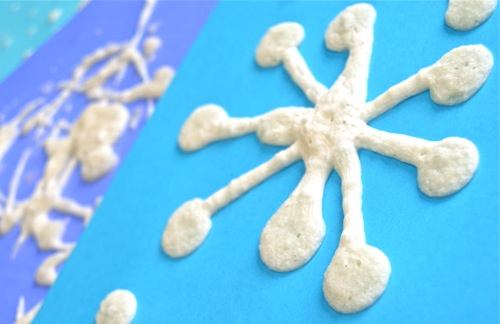 Microwave Puffy Paint Recipe — amaze your kids with this paint that puffs up in the microwave.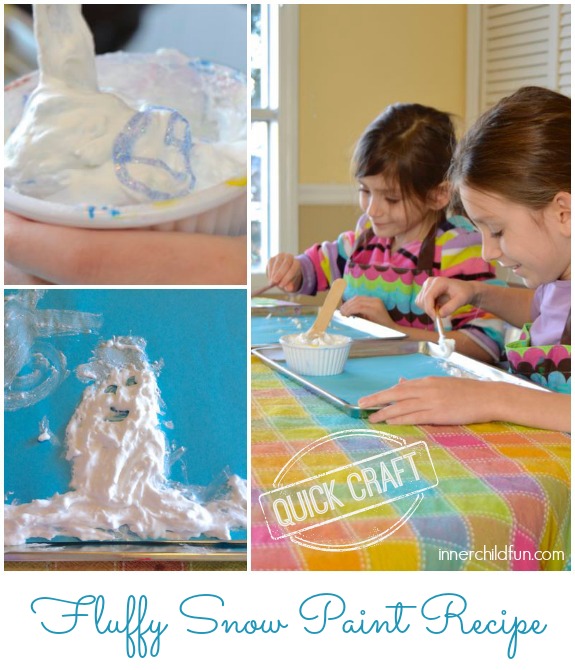 How to Make Fluffy Snow Paint — paint beautifully textured blizzards, snowy landscapes, and snowman portraits.
Fizzing Sidewalk Paint from Kids Activities Blog — when you spray this paint, it bubbles!
Wishing you and your family a fun-filled weekend!!
---
Free Printable
Want more fun craft ideas and activities??  Sign up for our weekly-ish newsletter (it's free!) and after signing up, you'll be sent a link to a free printable list of 100 Rainy Day Activities for Kids — exclusively for our lovely newsletter subscribers! To sign up, click here.