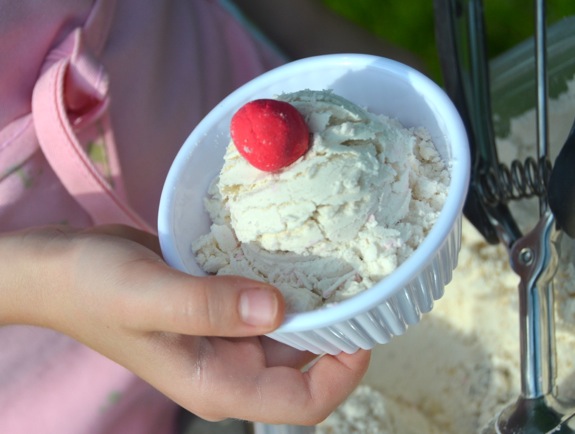 Have you tried playing with cloud dough yet?? It is totally awesome! We made two big batches of it for a cloud dough ice cream shop — LOTS of pretend play FUN! I'm not exaggerating when I say that the girls played with this stuff for hours, and it was another great use for our Outdoor Mud Pie Kitchen.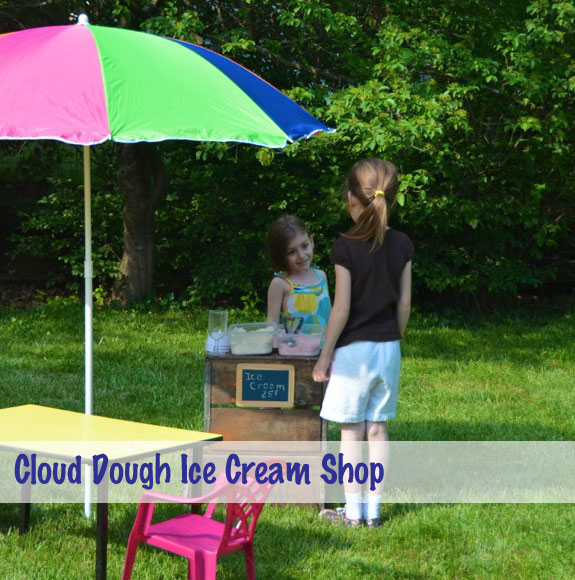 To make your own cloud dough, just mix 4 cups of flour with 1/2 cup of baby oil. Easy peasy! Invite the kiddos to measure and stir — they love to do that.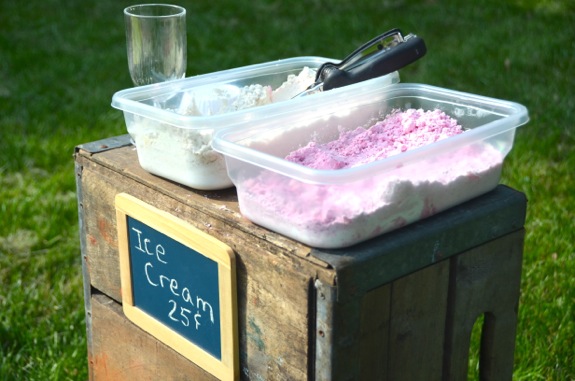 Want to whip up some pink cloud dough for strawberry ice cream?? Place a piece of red chalk pastel (about 1/2 a stick will do) in a zipper bag, crush it (with a rolling pin), then add the flour. We used these pastels, and they are our favorites. We've used them for several projects!
Zip up the bag, and give it a good shake to color the flour. Again, the kids love to help with this step! Empty the bag into a bowl, add the baby oil and mix it up.
Here's a short video tutorial showing how to make cloud dough:
The girls were delighted to see how realistic their "ice cream" looked — and they didn't have to worry about it melting! For pretend cherries, we used red Model Magic from Crayola.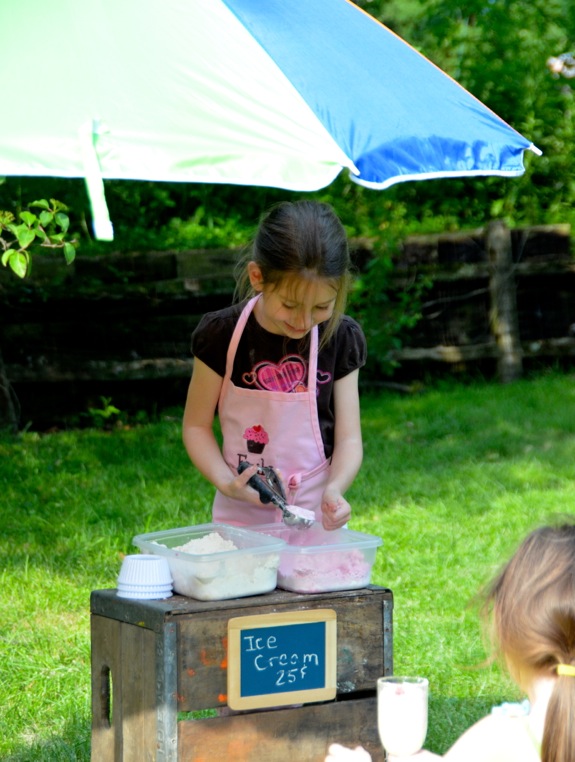 I love how this provided them with hours of great pretend play fun!! Clara was quite fond of her pretend cloud dough ice cream floats.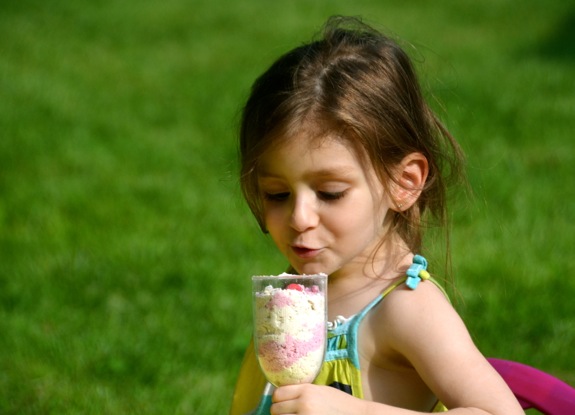 They loved taking turns being the server and customer. And they have big plans to add other "flavors" to their shop!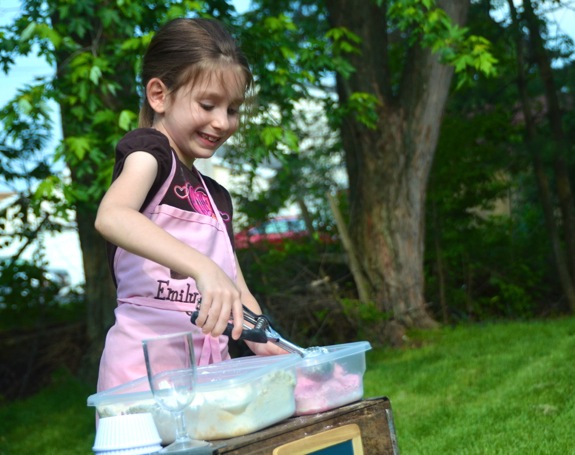 Oh, and they were particularly happy that I let them use a REAL ice cream scooper!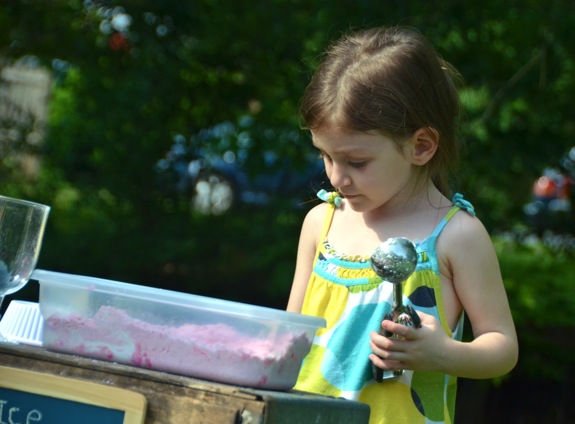 Yum!!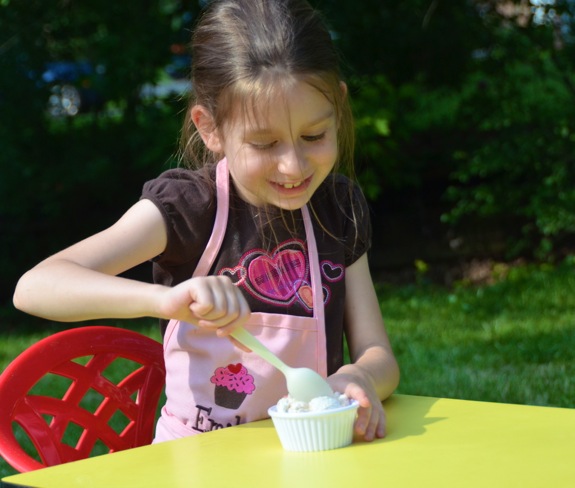 When you're done playing for the day, cover the containers with lids and your cloud dough can be used over and over again.
Have you tried making cloud dough?? We would love to hear about it. Leave a comment and share your stories with us!