This outdoor mud pie kitchen set was simple and easy to set up. It made my almost 3 year old SO happy to create her own mud pie creations over and over again!
Here are a few ideas to make an outdoor mud pie kitchen set of your own: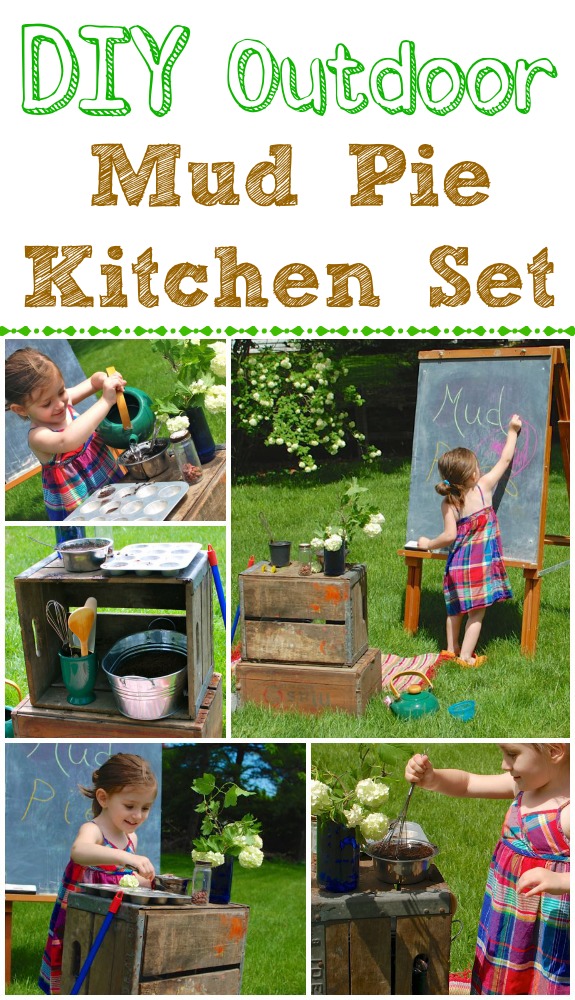 I loved making mud pies as a kid! Ah, who am I kidding?? I still do!! This outdoor mud pie kitchen only took a few minutes to set up, but it kept Clara happily busy for hours!! Using a few old crates, some old muffin tins, bowls and spoons, we had an instant outdoor kitchen play area.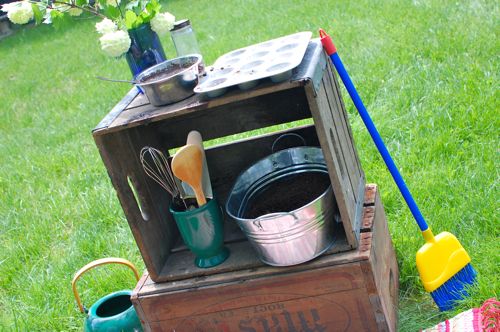 We put on our play clothes, and Clara instantly ran over and started to play — I love how something as simple as dirt and water can make her so HAPPY!!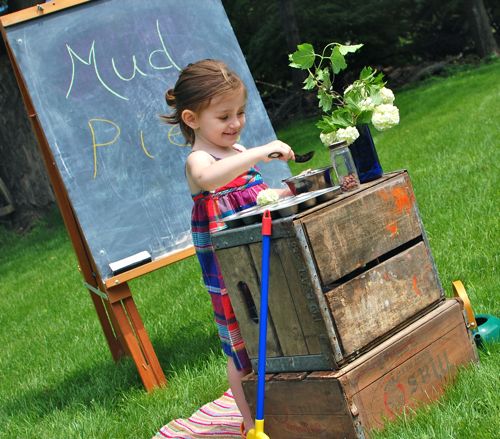 She "baked" several mud pies, and even "cooked" up a big bowl of rock soup. Mmmmm… 🙂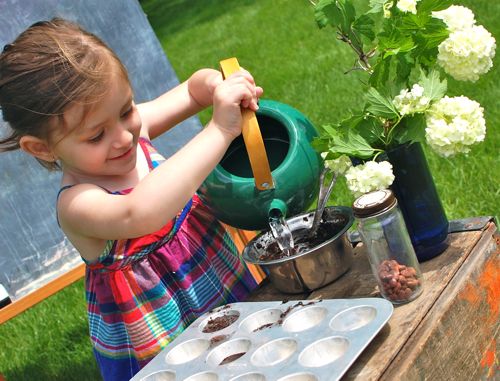 Bringing the easel outdoors seemed to give it new life — several chalk drawings decorated her new kitchen space.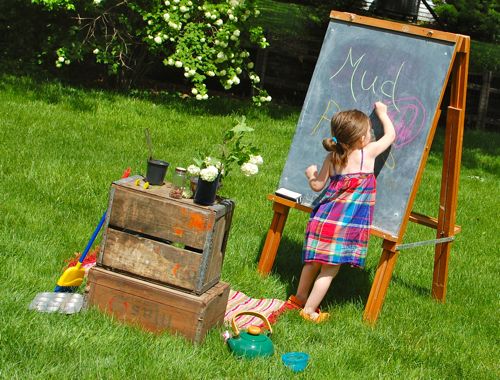 And while she was busy cookin', I managed to get some gardening done — Hey, if she plays with her dirt, I might as well play with mine, right??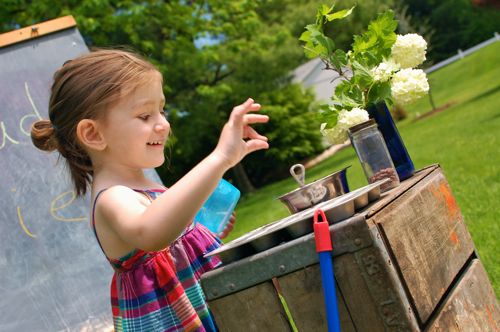 Bon appétit!
I linked this post to:
Sunday Showcase @ Mom to 2 Posh Lil Divas
Link and Learn @ No Time for Flash Cards