This duct tape pencil case is simple to make with just a few common household items! The cases can be used for make up, travel cases, or even for small first aid kits when you are on-the-go. The duct tape helps to make the cases quite sturdy. You can find duct tape in a wide variety of beautiful patterns! This duct tape pencil case is a quick craft for teens or tweens to make for themselves or as a gift!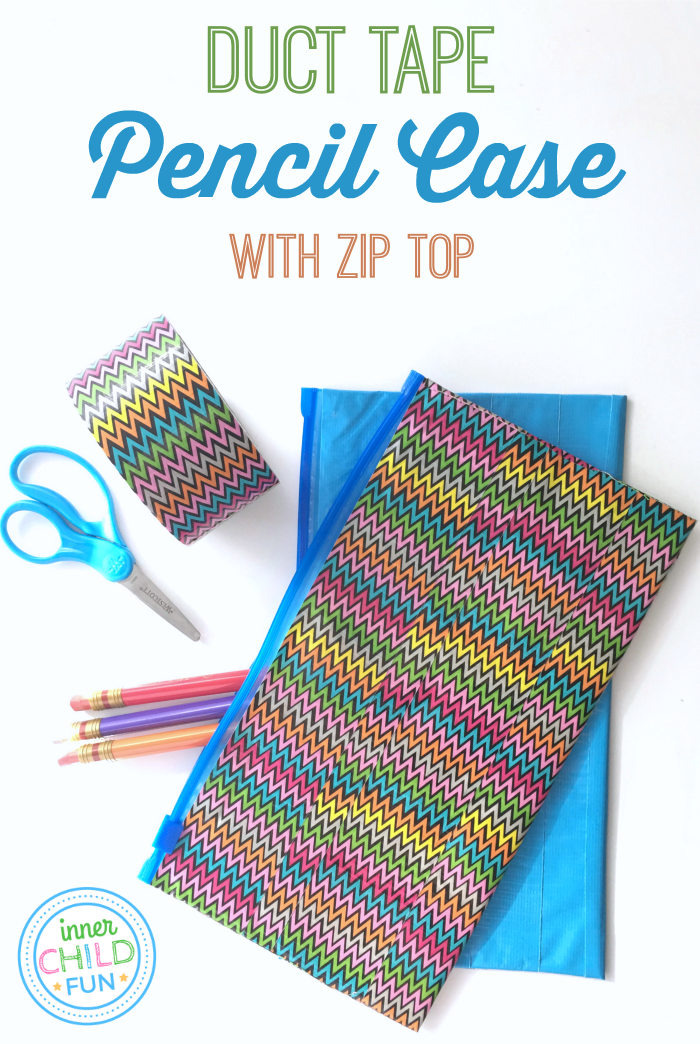 To make a duct tape pencil case of your own, you will need:
Disclosure: This post contains affiliate links and I will earn a commission if you purchase items using these links. Thank you for supporting us!
Duct Tape (lots of great designs to choose from here)
Scissors (Wishing I had this pair with non-stick blade coating, ideal for duct tape crafts!)
Here is a step by step video tutorial showing how to make this duct tape pencil case:
Instructions:
Begin by folding the zip top freezer bag almost in half. Next, measure a piece of duct tape that is a few inches longer than the width of the freezer bag. Starting from the bottom edge, begin laying down the strips of duct tape so they are slightly overlapping one another. When you reach just below the zip top of the bag, flip the case over to the other side.
Fold the excess tape ends over, then start at the bottom edge and work your way up laying down more strips of duct tape. When you reach the top of the bag, flip it over again and use scissors to trim any excess tape ends.
More Teen and Tween Crafts to Explore: