This rock cactus garden project would be a lovely present for Mother's Day, Father's Day, housewarming, or anytime you need a special handmade gift. They are simple, fun, and easy to make! This rock cactus garden would make a great table centerpiece indoors or outside. A series of these cactus gardens would also make a whimsical display on a windowsill. Since these faux cactus gardens are made using large smooth rocks, they will never die!
Here are step-by-step instructions on how to make your own rock cactus garden: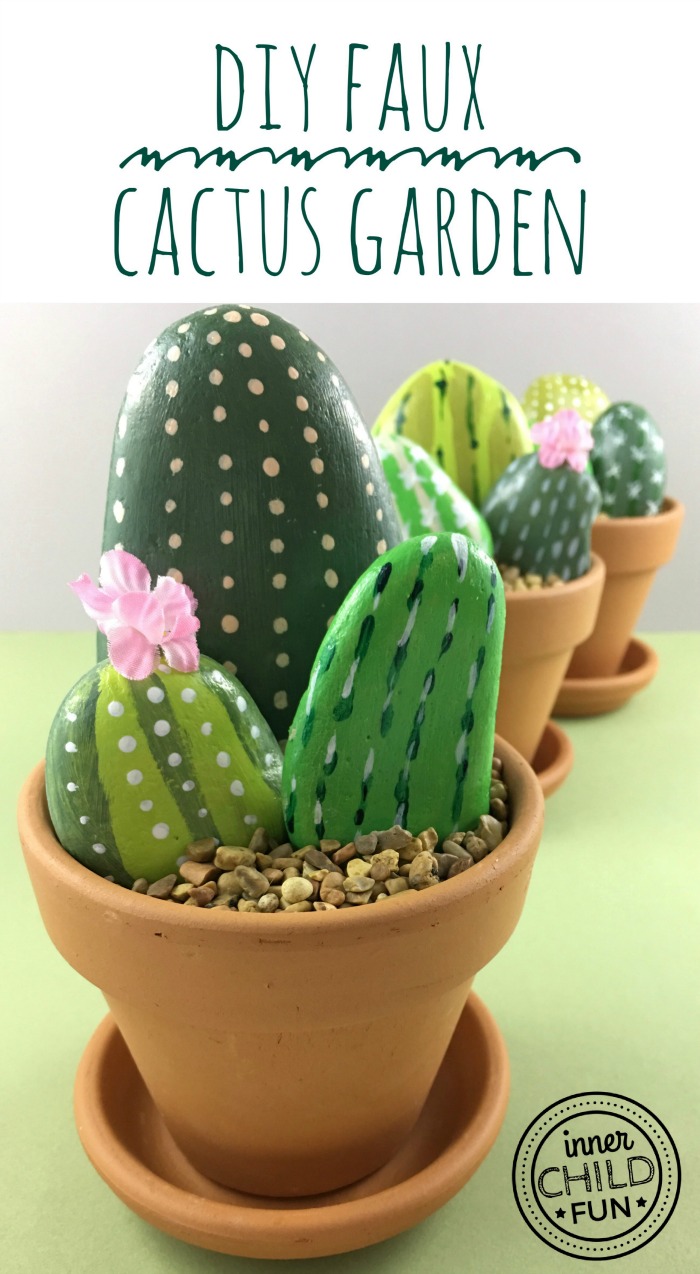 To Make a Rock Cactus Garden, You Will Need: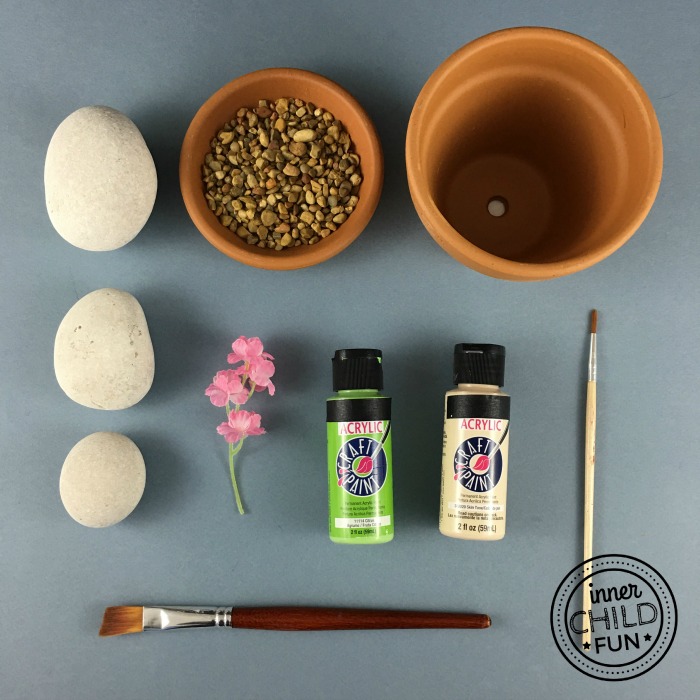 Wash the large rocks with dish soap and water. Allow to dry completely. Once completely dry, add a coat of green acrylic paint to the entire rock. For best results, try a different shade of green for each rock. It may take two coats to get complete coverage. Allow to dry completely in-between coats.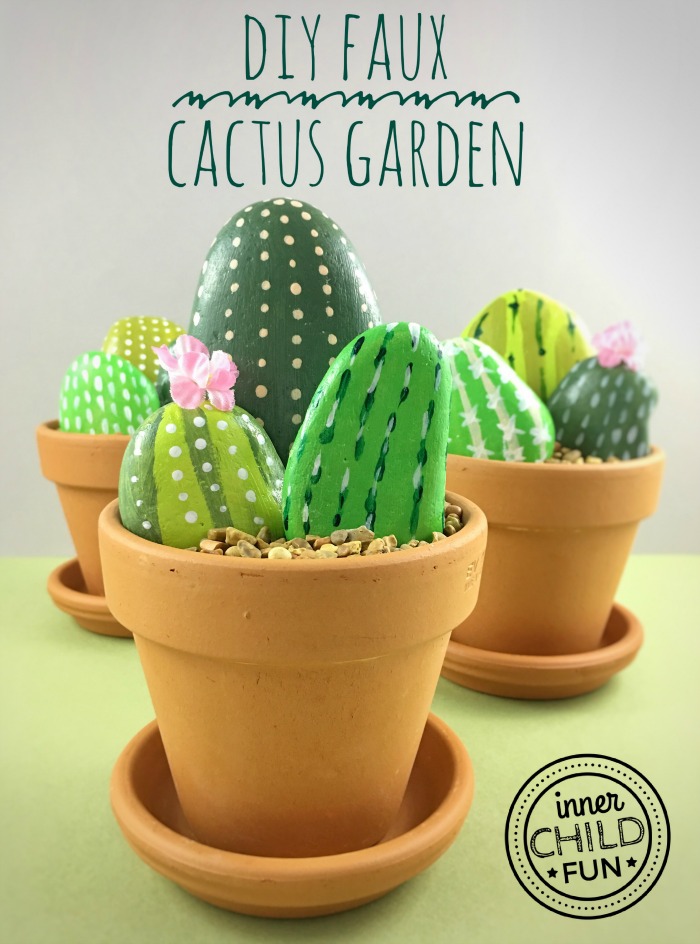 Once the solid coat of paint is completely dry, add stripes, x's, dashes, dots, and other details as desired. Tip — dots can be painted using the opposite end of a paintbrush! Allow the painted details to dry completely. Add a coat of acrylic sealer to protect the paint. If desired, use permanent glue dots to attach a silk flower or two.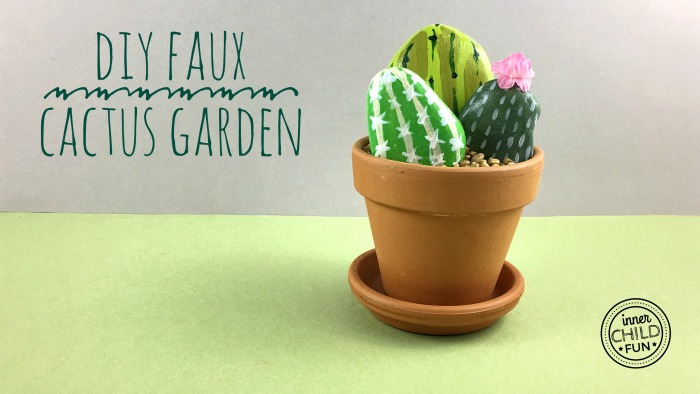 Fill the bottom of a terra cotta pot with sand. Add a layer of aquarium pebbles on top. Arrange your rock cactus garden into the terra cotta pot as desired. Give your faux cactus garden to someone special, or display proudly in your home!
Other Garden Crafts to Explore:
Disclosure: This post contains affiliate links. Thank you for supporting us!