Disclosure: I am sharing this diy family gift idea courtesy of my friends at Melissa & Doug. All opinions are my own.
Here is a great DIY family gift idea that fosters plenty of quality time together! This Family Puzzle of the Month Club can be customized for the family's interests and skill levels. How lovely would it be to open and enjoy a new puzzle every month? These monthly family clubs are the perfect gifts that keeps on giving all year long!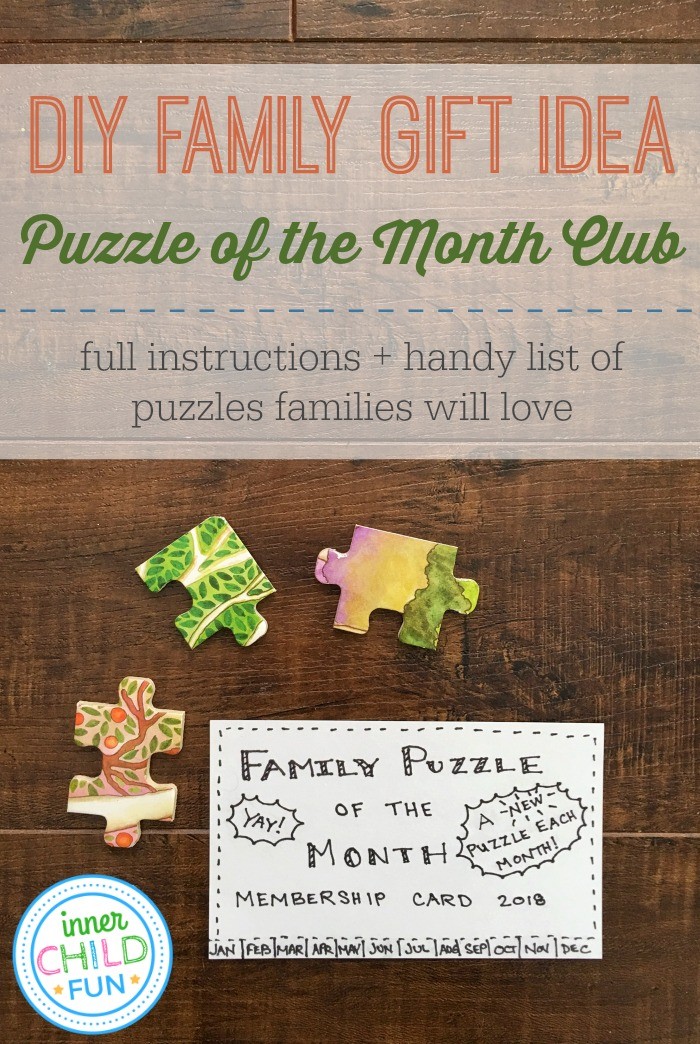 For this DIY Family Gift Idea, you will need:
12 Beautiful Puzzles (suggested puzzle list below)
All Occassion Wrapping Paper
1 Envelope
14 Blank Index Cards
Colored Markers or Highlighters
Clear Tape
Scissors
1 Large Cardboard Box
Putting It All Together: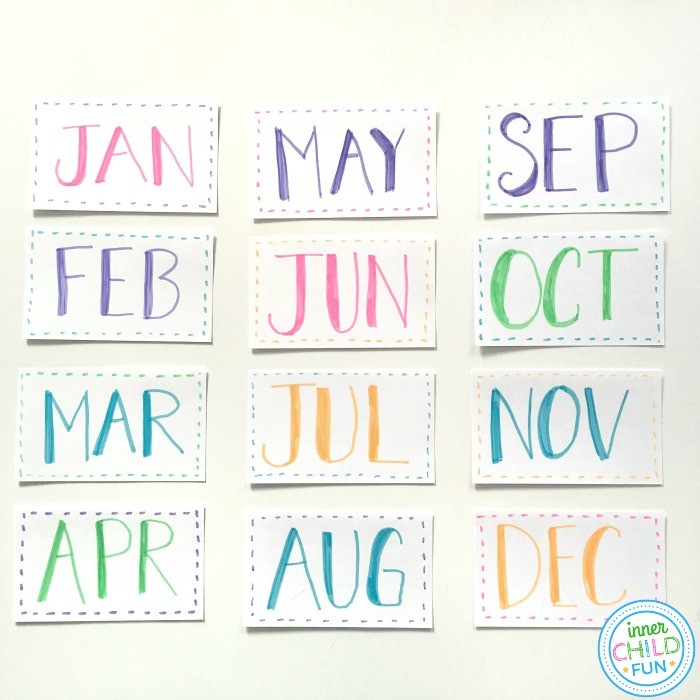 To begin, use a blank index card to create a Family Puzzle of the Month Club official membership card. Write the months along the bottom of the membership card to be hole punched upon completion. Use a second index card to list each month and the corresponding puzzle title. Laminate the cards and place inside an envelope labeled "Welcome Packet".
Next, use markers and 12 blank index cards to create monthly tags for each puzzle.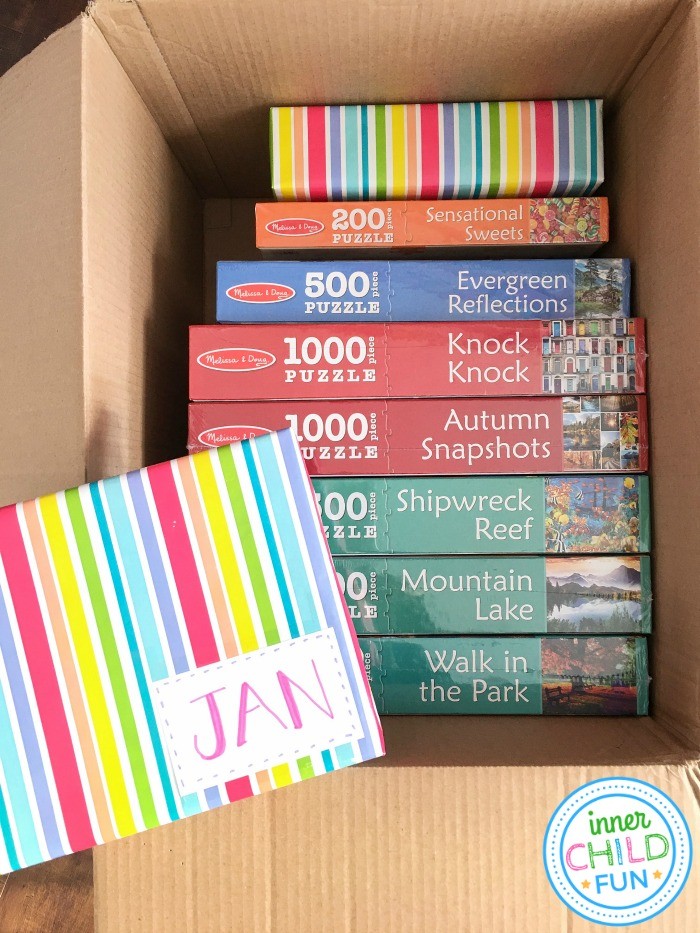 Wrap the 12 family-friendly puzzles individually with each one labeled for a specific month. Place the dozen puzzles with the welcome packet into a large cardboard box. Wrap the large box and gift it to a family you love!
Recommended Puzzles:
We love puzzles by Melissa & Doug because of their quality and beautiful imagery. They have plenty of floor puzzles, jigsaws, and even 3-D puzzles to explore! Here are some of our family's favorites:
More DIY Family Gift Ideas: