St. Patrick's Day Crafts for Kids
Here are ten simple and easy St. Patrick's Day crafts for kids, using items you probably already have on-hand!

1. Colored Cereal Rainbow Necklace — Practice patterning, color recognition, and fine-motor skills with this simple activity using colored cereal.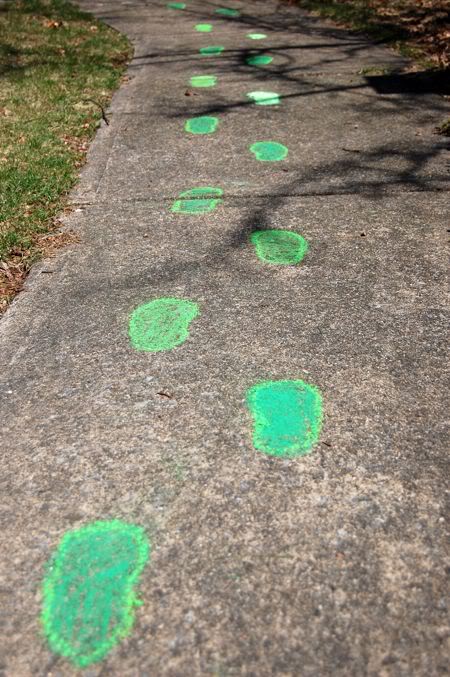 2. Leprechaun Trap — Decorate your house as a "leprechaun trap" using sidewalk chalk. A sure way to make the neighbors smile!
3. Pot O' Gold Suncatchers — Even the littlest crafters can help make these simple suncatchers!
4. Easy Shamrock Mural — A little masking tape can make a festive mural for St. Patrick's Day.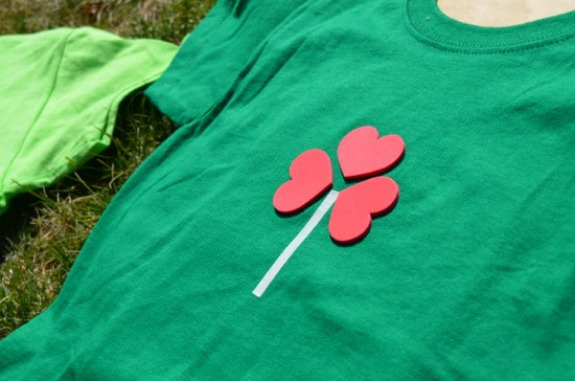 5. Easy Hand-Painted Shamrock T-Shirts — Show your Irish pride with a hand-painted shamrock t-shirt using leftover heart stickers from Valentine's Day.
6. Simple Trick for Drawing Rainbows — Here's a little trick to drawing rainbows quickly and easily!
7. Kid-Made Potato Soup Mix in a Jar — The kids can have an active role in the process of making a jar of potato soup mix to have on-hand for those rainy days coming this Spring.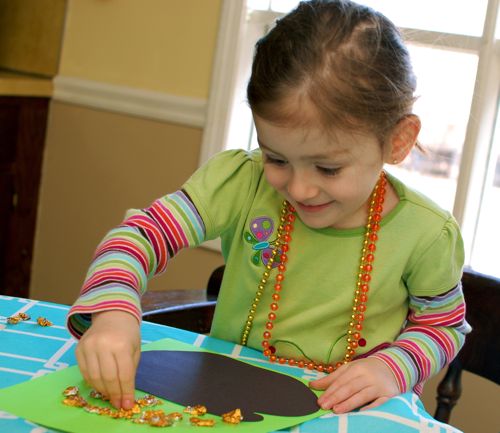 8. No Mess Pot O' Gold Craft for Tots — Crafting with toddlers doesn't have to be messy. Here's a no-mess St. Patrick's Day craft for tots that's mess free (and a great excuse to eat chocolate.) Yum!
9. Easy Thumb Printed Shamrocks — Another festive craft the kids can do with very little help from grown ups. Make into cards to send to friends & family!
10. Pillow Boxes from Cardboard Tubes — A very easy way to make pillow boxes using empty cardboard rolls from paper towels. Place treats or snacks inside to gift to someone special!
Wishing you and your family a wonderful St. Patrick's Day!!