Emily and I had lots of fun making these super-cute pillow boxes to hold little treats to give to her friends! They are made with recycled cardboard tubes — Yay for crafting with recyclables!!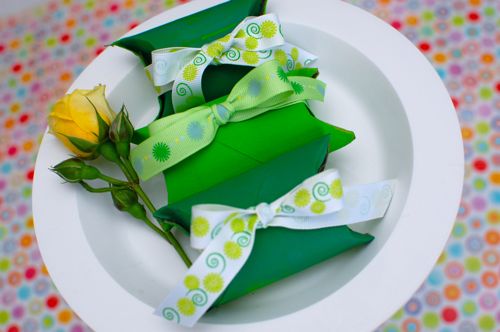 First, she painted cardboard tubes. We chose to use several shades of green paint for St. Patrick's Day treat boxes!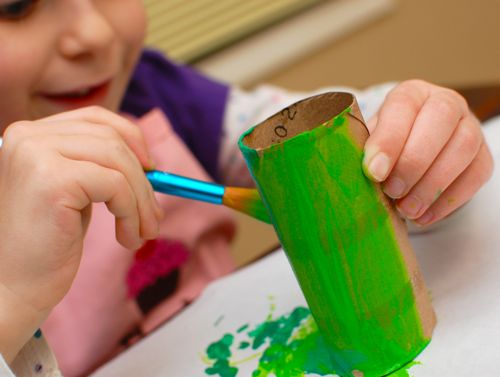 Once the paint was completely dry, we pushed down one end of the tube as shown.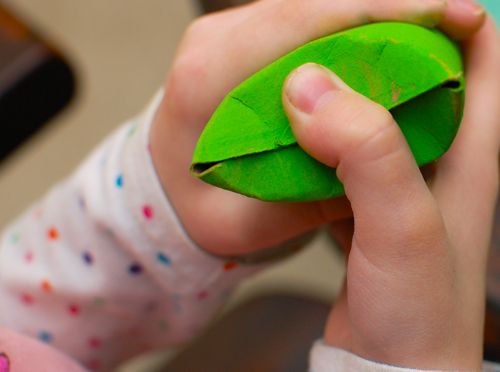 We filled the pillow boxes with bags of rainbow colored candy — Clearly, this was Emily's FAVORITE part!!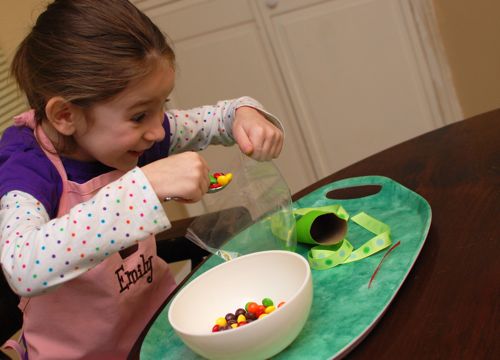 Push down the opposite end of the tube to close the pillow box, wrap with a ribbon, and give to a special friend!!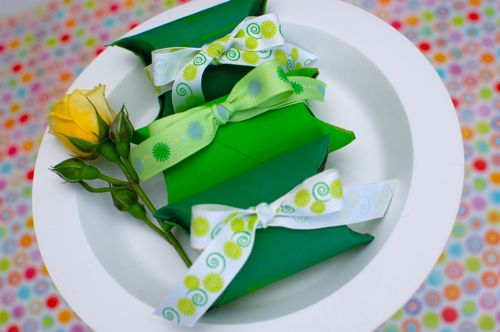 A fun and super-frugal St. Patrick's Day treat!
Have fun!!