Looking for an idea to keep the kids busy AND have a finished useful gift they can make?? This potato soup mix is an easy homemade gift the kids can make, and it is delicious! It's a great way to teach kids how to measure properly, and uses ingredients you probably already have on-hand in your pantry. Of course, you could just save this potato soup mix for yourself too — it's a great time-saver to have it pre-made in jars! Since it's made with potatoes (every Irishman's favorite food), it would make a great St. Patrick's Day gift for friends or family too!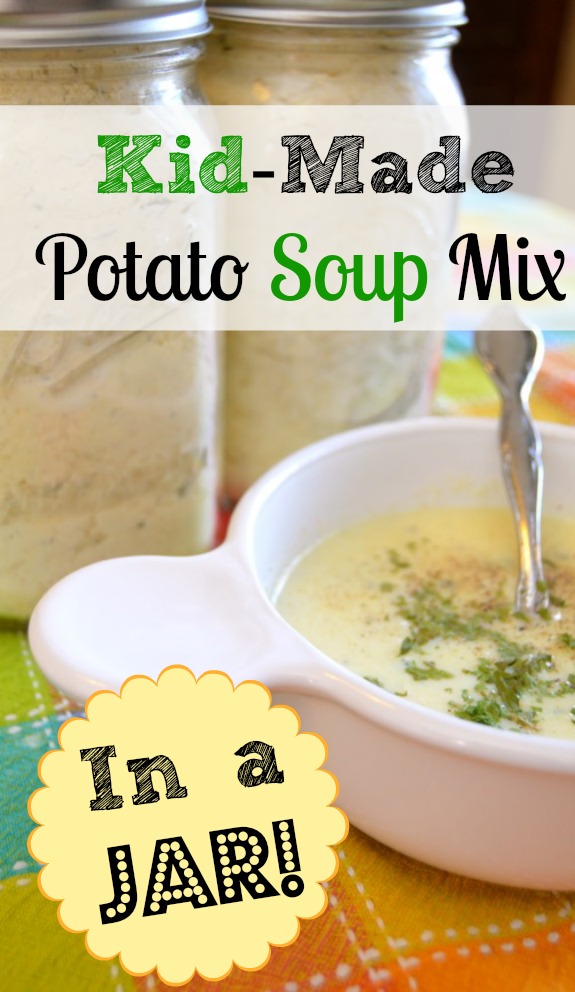 To make your own potato soup mix in a jar, you will need: instant potato flakes, powdered milk, dried thyme, dried parsley, chicken (or vegetable) bouillon, onion flakes, and seasoning salt.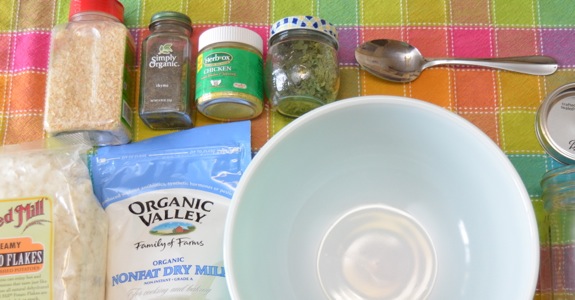 Gather up the measuring cups and spoon, a large mixing bowl, mason jar (if storing in jars), and funnel. Then invite your kids over to measure out all of the ingredients into the large mixing bowl. You may want to review with the kids how to properly measure, ie. leveling off the measuring cups with the flat edge of a butter knife. Emily thought this was so much fun!!
2 cups potato flakes
1 3/4 cups powdered milk
2 tablespoons chicken or vegetable bouillon
2 teaspoons onion flakes
2 teaspoons dried parsley
1/4 teaspoon dried thyme
1 1/2 teaspoons seasoning salt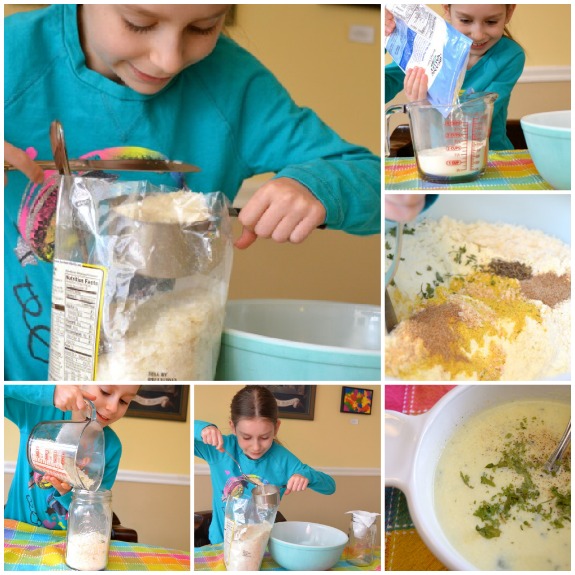 Once all of the ingredients are in the bowl, be sure to stir it up well so the seasoning is evenly distributed throughout. Kids love to stir, don't they?? Next, funnel your batch of homemade potato soup mix into a quart-sized mason jar.
To make the soup, attach a label with instructions to add 1 cup of hot water to 1/2 cup of the mix and stir. Salt and pepper to taste. Easy peasy, and the soup is delicious!!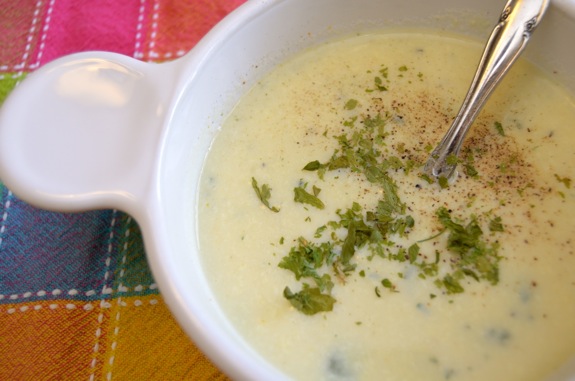 Have fun!!