Like every Summer, we started off the season by making a "bucket list", but some things just could not have been planned. Here are some of our favorite Summer moments!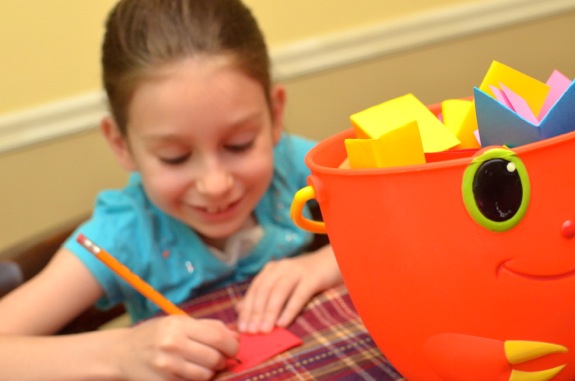 1. Making a Bucket List — It was so nice to have a list of things to do with the kids before the end of Summer. We made note of plenty of outdoor activities for when the kids needed to work off some of their extra energy, and lots of indoor activities for days when the weather wasn't cooperating. A bucket list is a great way to kick off an intentional Summer!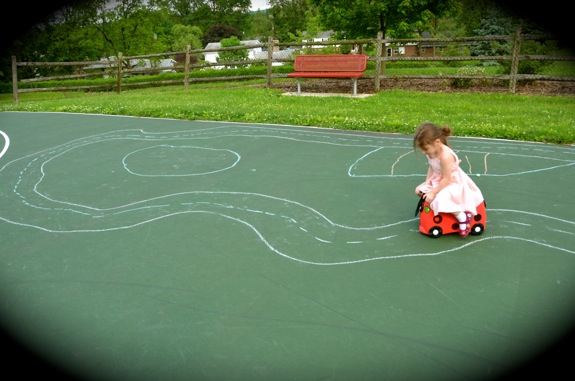 2. Made a Trunki Town — On a whim, we took some sidewalk chalk to a local park, drew out an entire system of roads, and the girls spent the afternoon riding Trunkis all around town! Plenty of active playtime fun!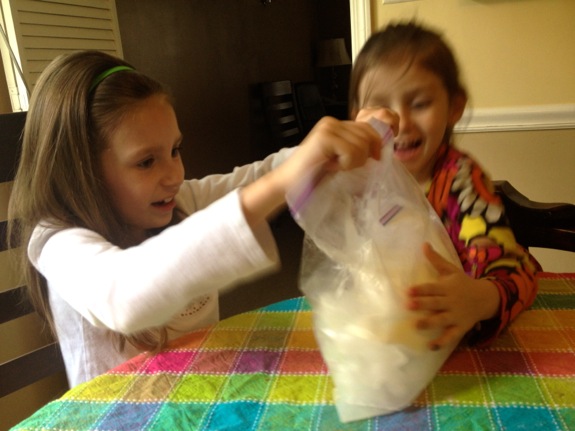 3. Made Our Own Ice Cream in a Bag — It was so easy to do, and the girls are still talking about it!!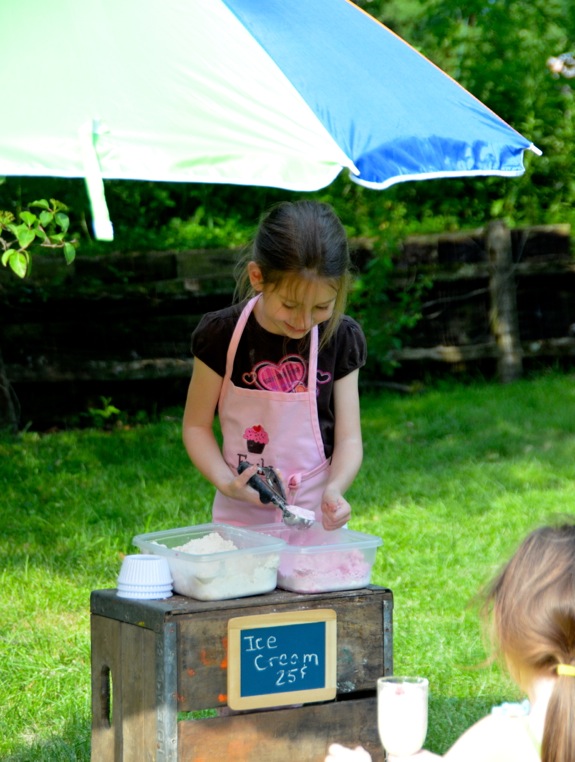 4. Had a Pretend Ice Cream Shop — It took less than 5 minutes to make our own cloud dough, then we spent hours outside pretending it was ice cream. The girls LOVED this!!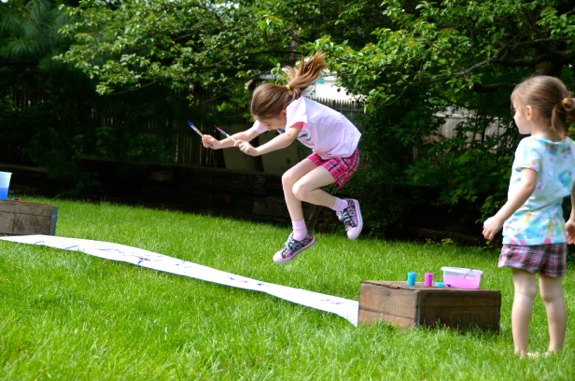 5. Made Plenty of Messy Art — and even more fantastic memories!!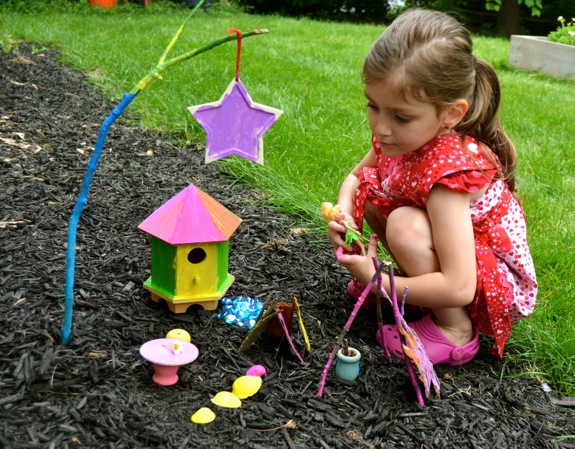 6. Built Fairy Houses — with items we already had on-hand, or were easily found in our own backyard. This led to hours of imaginative play!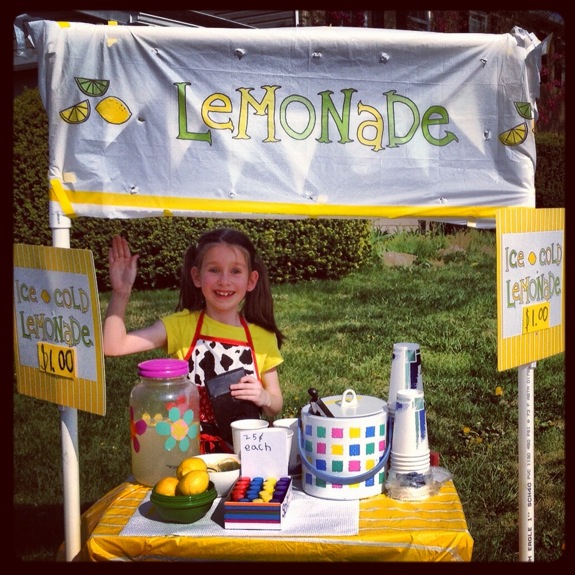 7. Opened a Lemonade Stand — Emily first business experience, and she even offered up 10 of her best tips for a successful lemonade stand on this guest post that she wrote!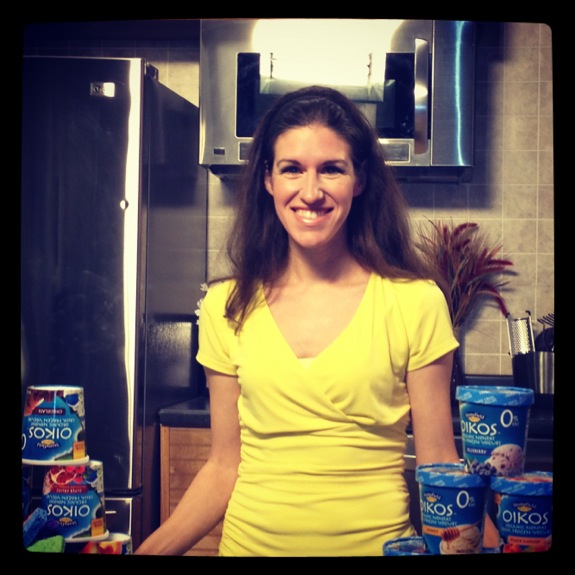 8. Visited Florida on Behalf of My Friends at Stonyfield — I had a blast taping a few segments for The Daily Buzz to help promote Stonyfield's new (and delicious! and organic!) frozen Oikos. Yummm!!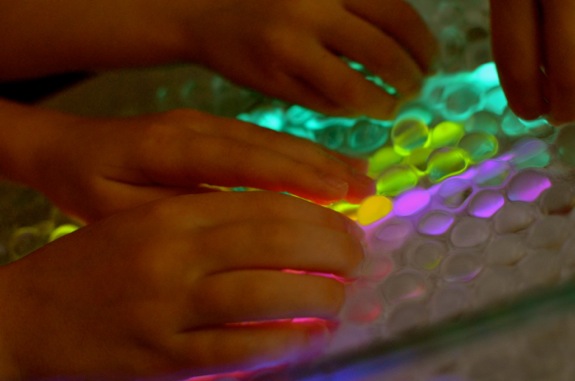 9. Played with Water Beads and Glow Sticks — Together. At the same time!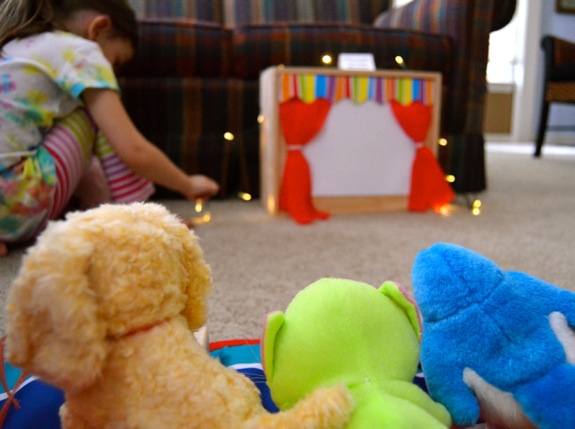 10. Built a Mini Movie Theater — and invited our stuffed animal friends to buy popcorn and tickets to the show!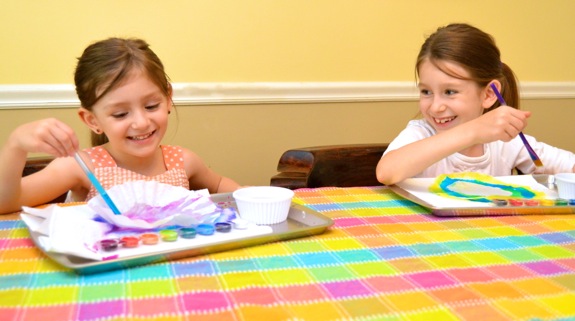 11. Painted Coffee Filters — with watercolors to make a beautiful window display! This always makes me smile!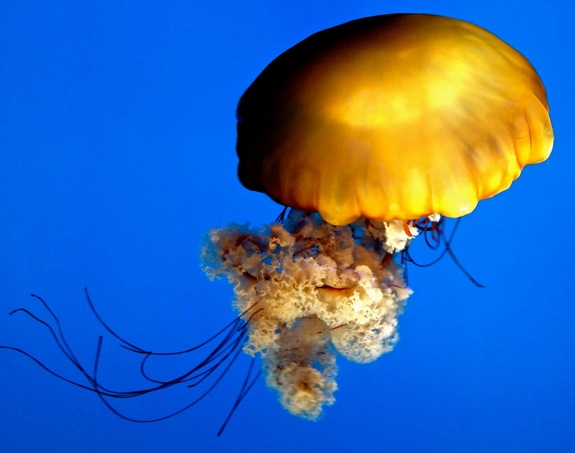 12. Visited the National Aquarium in Baltimore — and had amazing encounters with Jellyfish!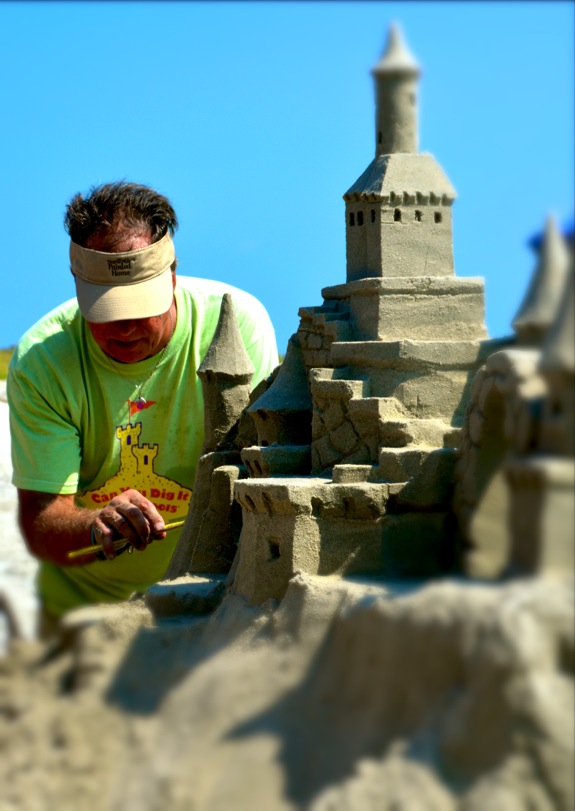 13. Learned to Build Sandcastles — thanks to a trip to Avalon, NJ at the Golden Inn to see Sandmaster Matt!!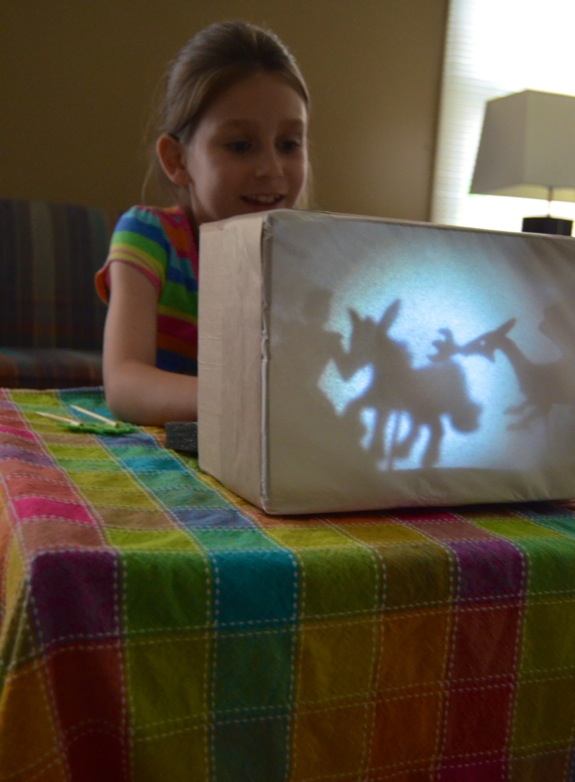 14. Performed Several Shadow Puppet Shows — and made our own (super easy) shadow puppet theater!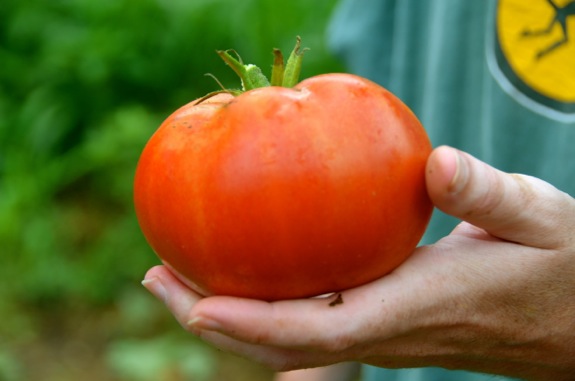 15. Grew Our Own Organic Tomatoes — ate plenty of them raw, then made and canned our own homemade sauce!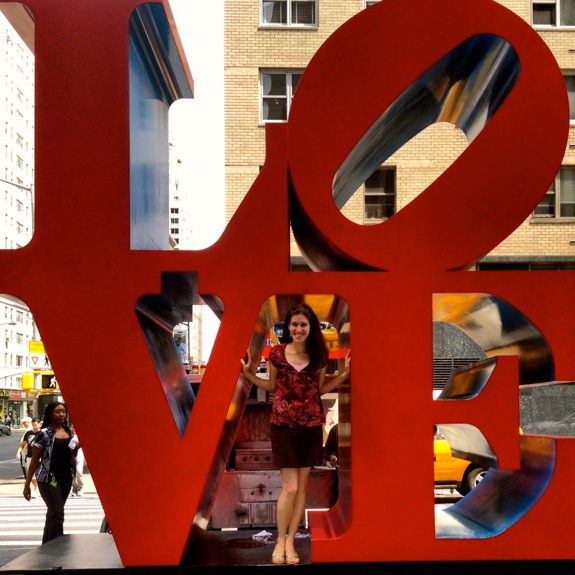 16. Fell in LOVE with NYC — while attending a few conferences there this Summer.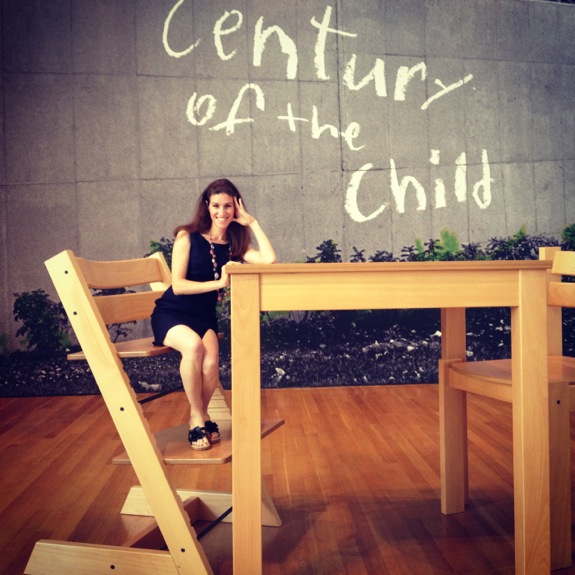 17. Felt Like a Kid Again — while visiting the Museum of Modern Art.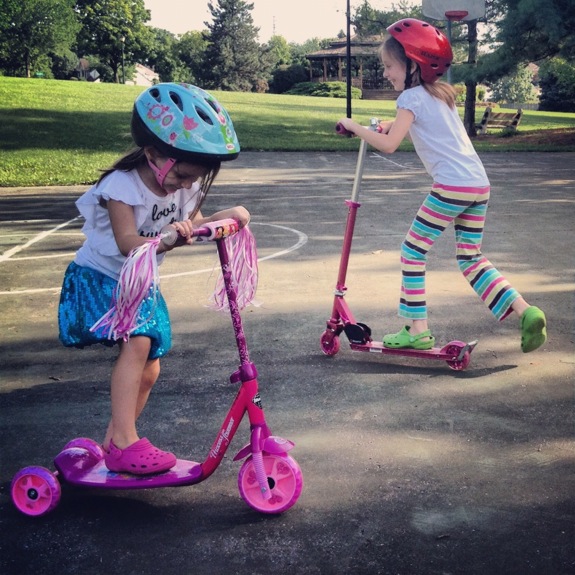 18. Watched My Kids Pretend to Be Race Car Drivers — That is all.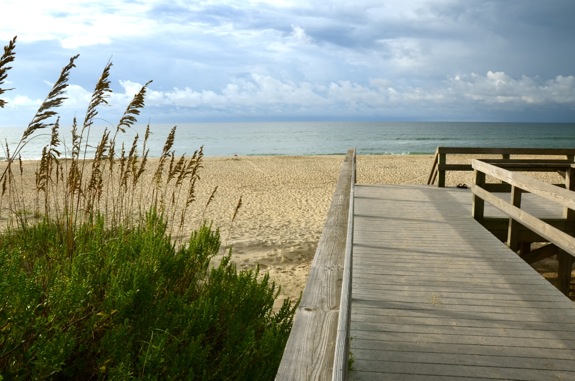 19. Visited the Outer Banks, NC — Where I spent the week doing absolutely nothing. And then rested afterwards.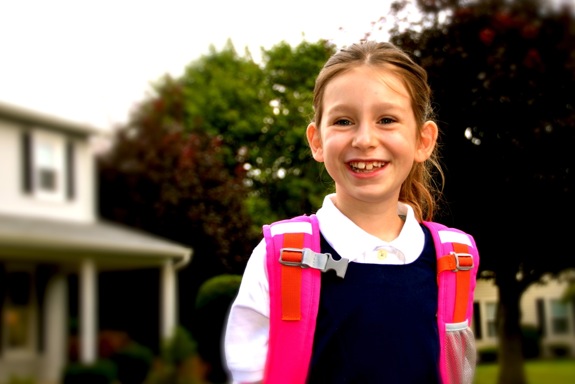 20. ….. and like that…. Summer was over!
We're working on some BIG and EXCITING plans for the Fall!!! You won't want to miss any of it! If you haven't already subscribed to Inner Child Fun or "Liked" us on Facebook, now would be a great time to do so…… ((hint, hint)).