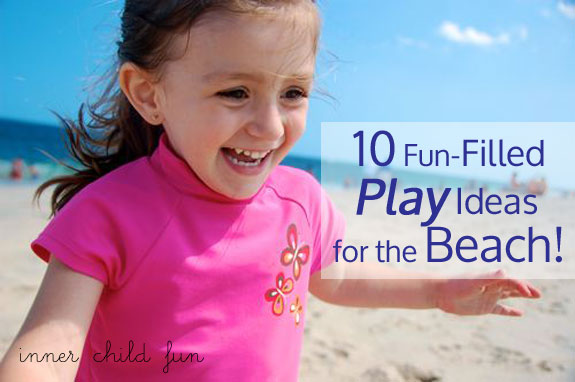 Planning a trip to the beach this Summer? Looking for a few play ideas to have in mind for once the kids get bored of playing in the waves? ((Does that ever happen??)) Well, if it does, here are a few of our favorite play ideas for the beach… or sandbox!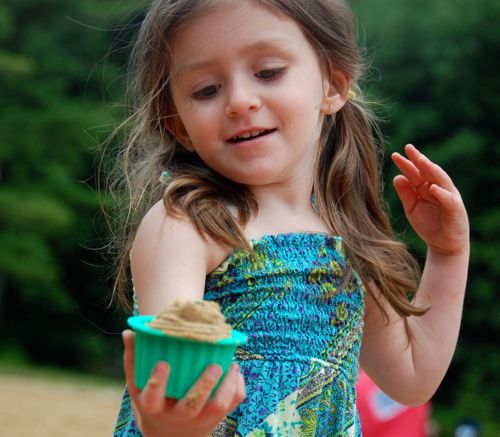 1. Play Sand Bakery — Bake up some pretend cakes, muffins, cupcakes, and other sweet treats… with sand! The mermaids placed lots of orders for an upcoming underwater gala, which kept my two girls very busy on one of our latest sandbox adventures. We love the Melissa and Doug Seaside Sidekicks Sand Cupcake Set
!
2. Collect Sea Shells — Take a walk along the beach, and collect different sea shells as you go. Use them to decorate beautiful sand castles!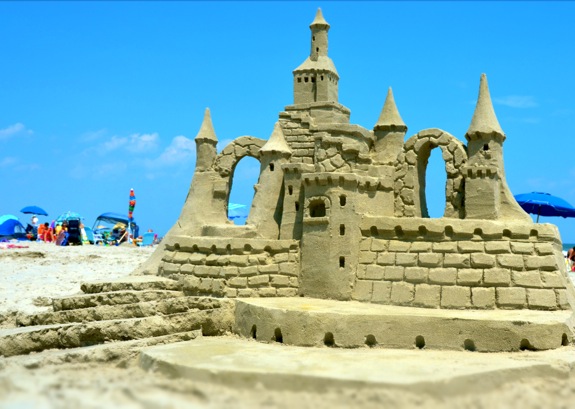 3. Build Sand Castles Together — At a recent event at The Golden Inn in Avalon, NJ, we were able to watch Sandmaster Matt build amazing sandcastles. Emily LOVED this! Most of the tools he used are items most households already have on-hand: buckets, spoons, straws, brushes. He also has sand sculpting kits available which are great for getting the entire family involved in the castle-making process!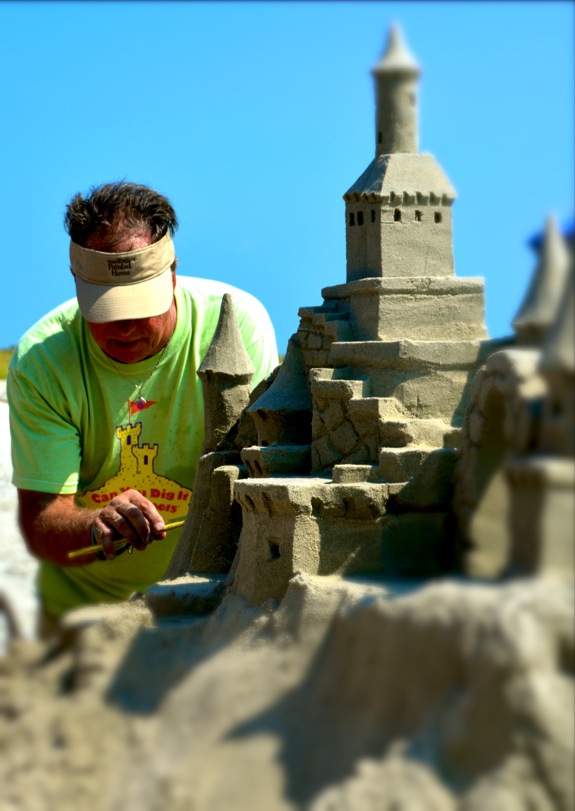 4. Play Sand Ice Cream Shop — Another favorite with both of my girls is to play ice cream shop with big scoops of sand in cups. We have a real scooper from the dollar store for this, and they also LOVE the Melissa and Doug Speck Seahorse Sand Ice Cream Set
! This sand ice cream play has kept them happily occupied for HOURS!!
5. Fly a Kite — The constant ocean breeze makes kite-flying easy for beginners, and it is pretty much impossible to fly a kite without smiling. Watch out for anyone nearby!
6. Make a Potion Lab — Empty plastic bottles can be recycled to make an impromptu potion lab with a bit of ocean water. Add a funnel, and you'll have lots of pouring and mixing action — great for fine motor practice!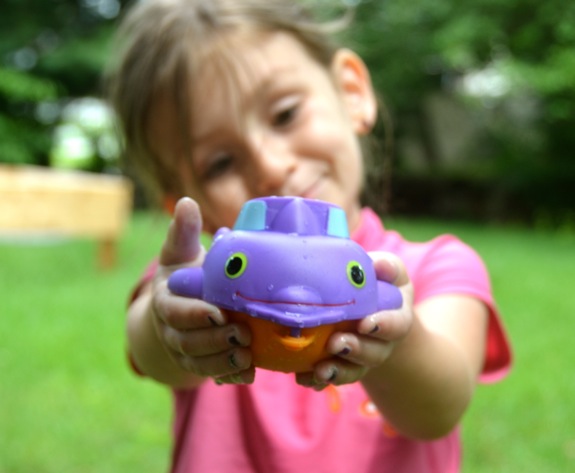 7. Design a Mini Water Park — Fill a round sled with water, add your favorite toy boats, and create pools, water slides, and parades in your own miniature world!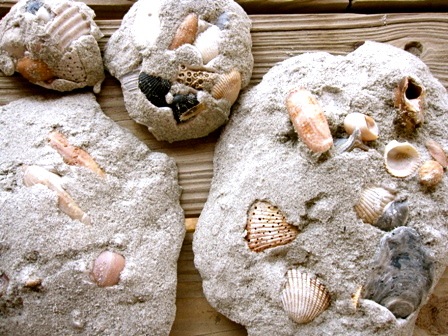 8. Take Home Sand Prints — I love this post at the Artful Parent explaining how they made sand prints using plaster of paris. Later, they used the prints to decorate a beach themed nature table!
9. Build a Beach Towel Fort — Line up some beach chairs, and cover them with towels to build your own fort. Then read a beach-themed story book together. We love Mister Seahorse
 by Eric Carle, Rainbow Fish Big Book
 by Marcus Pfister, and Smiley Shark (Storytime Board Books)
 by Ruth Galloway.
10. Construction Zone — Bring along a toy dump truck, and other play construction vehicles to dig out roads, then build your own sand town. Lots of imaginative playtime fun!!
Have fun!!