We were blessed with our first RED tomato… and there was much rejoicing!!!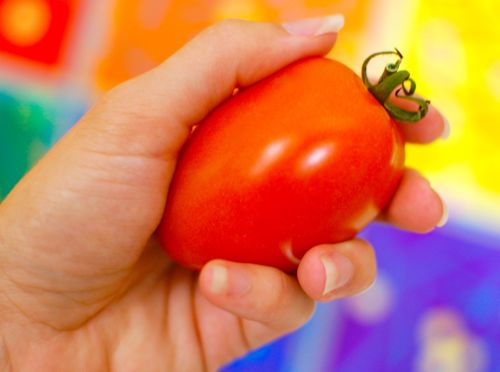 This was quickly followed by many, many, many, MANY more tomatoes — hundreds of them!
Know why my hubby's awesome?? He totally made several jars of homemade sauce! Also?? He canned them, so we can save them to enjoy well into Winter!! I LOVE this man!!!! Our house smelled sooooooooooo good!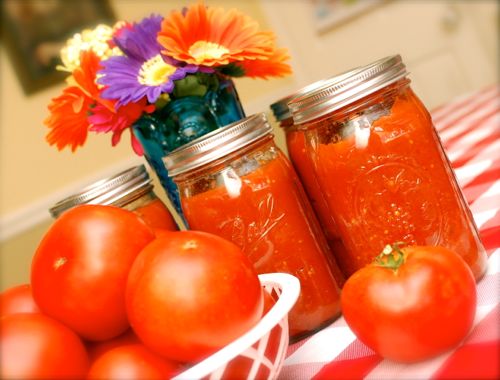 Recipe can be found at Collecting the Moments… One by One, and it was an instant family favorite. (Mark likes to strain the tomatoes after roasting them.) Instructions for canning tomato sauce can be found here.
Mark likes using the Back to Basics Canning Kit which he found to be inexpensive yet very effective, and it's available on Amazon.
Next up? Big plans for homemade salsa using our garden tomatoes, onions, and peppers. YUM!!