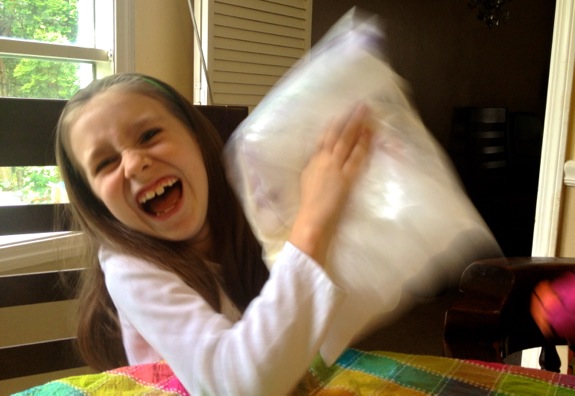 Making your own ice cream in a bag is definitely a great activity to include on your list of What To Do With The Kids This Summer!! It's super quick (takes about 5 minutes) and it's VERY easy to do!
Also? Super FUN!!!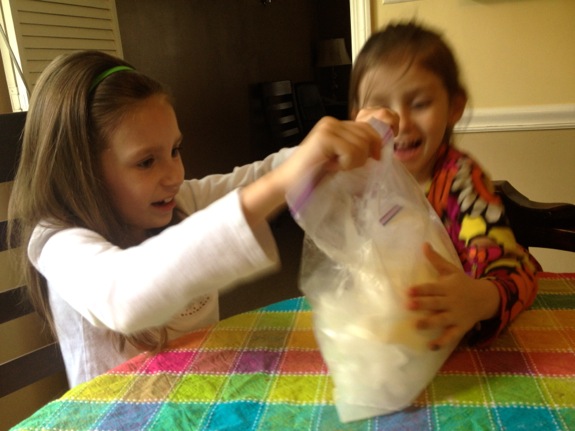 And the smiles totally made my day!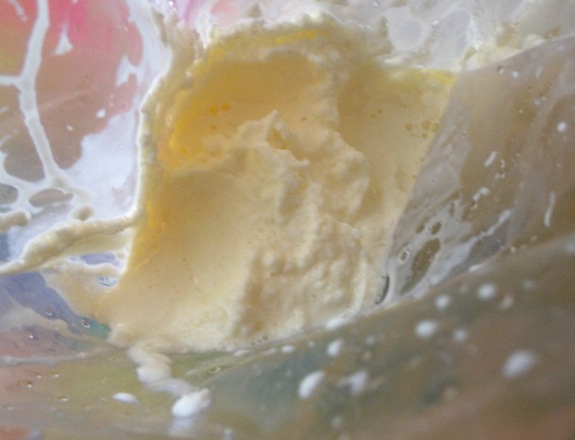 Then there was the taste test… YUM!!! Seriously. It is delicious!!
Don't forget to taste test all your favorite toppings too. Someone has to make sure they are all good. Ahem.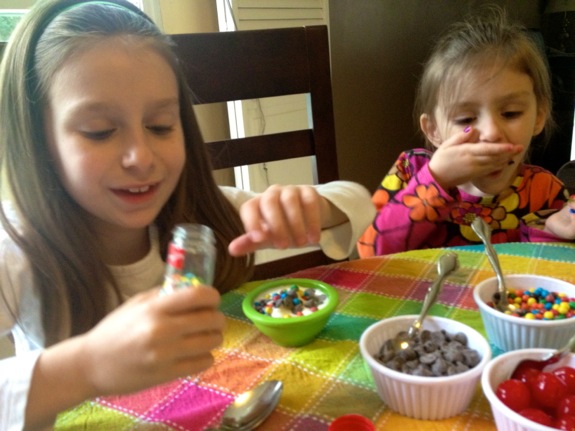 If you'd like to try making your own ice cream in a bag (and who doesn't??), gather your ingredients. You will need: 2 zip top bags, ice, kosher salt, half and half (or milk), vanilla extract, and sugar.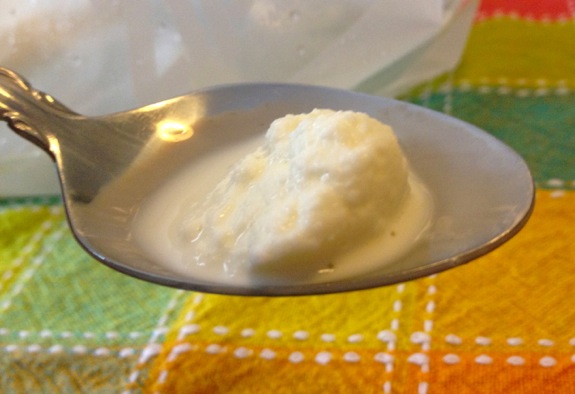 We used the instructions from this lovely how-to video from Jessica Kim at BabbaCo (who is totally awesome). Her video does a fantastic job of walking you through the ice cream making process step-by-step.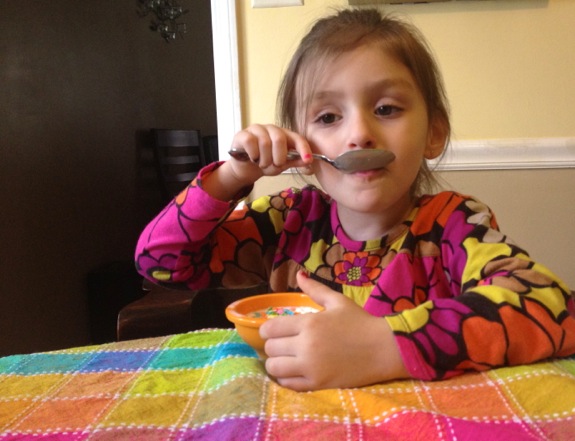 This would be great for a party activity! Or just… you know… for anytime.
Have fun!!
---
Recommended for You:
Ways to Play Summer Calendar 2014 Printable

Includes activities and play ideas for the months of
June, July, and August

so you can start planning for Summer NOW:

— Uses mostly common household items you probably already have on-hand. Creative ideas for Summer fun in your own backyard!
Price:

 $0.99
---