Has your family ever tried a staycation? They can be a great budget-friendly alternative to pricey vacations, and usually require a lot less planning. YAY for spontaneous adventures and quality family time!!
Here are a few ways to make a family staycation even more special.
Note: For those in the Southern Hemisphere, some ideas for Winter staycations can be found here.
1. Take Advantage of Target's Summer Clearance Sale — Right now at Target, you can find Summer water toys, sprinklers, and other seasonal items on clearance for as much as 75% off! One water slide and sprinkler made a fun homemade "water park", provided HOURS of active play, and kept us cool during a record-breaking heat wave.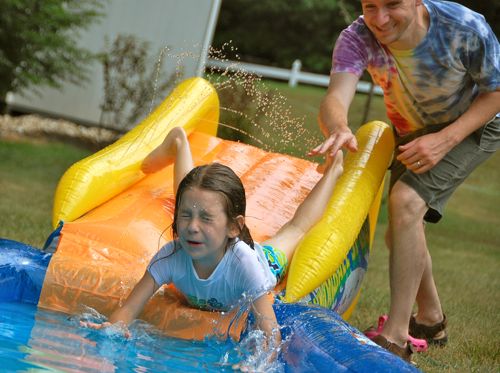 2. Homemade Water Park — Speaking of "water parks", be sure to have a sponge bomb bucket toss as part of your homemade water park fun!! Other water park ideas include a DIY slip and slide, water balloon yo-yos, or a potion lab! Even more water play ideas here!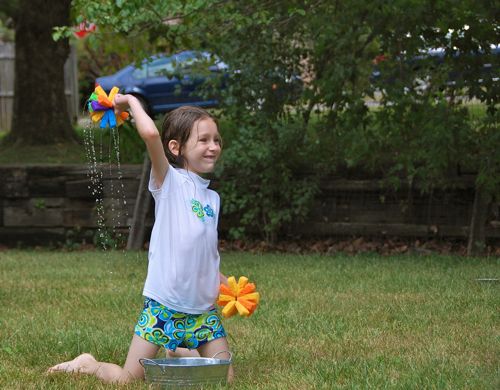 3. Make Breakfast Special — Just because your vacationing at home, doesn't mean breakfast has to be boring. Try some French Toast …….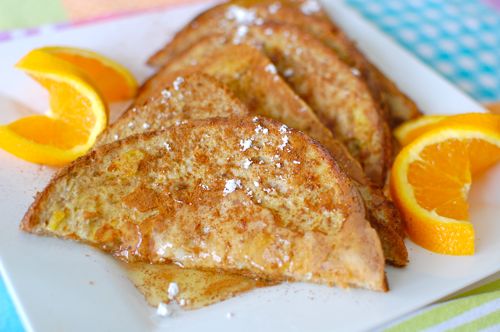 …. or some Mickey Mouse pancakes…..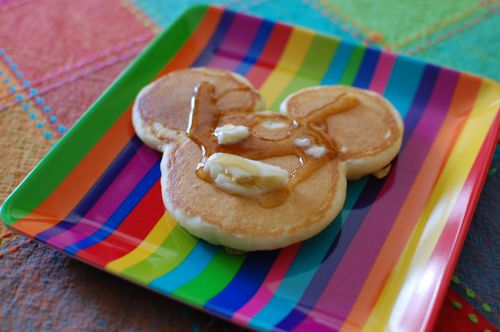 …..or a pajama breakfast picnic to start your day with a smile!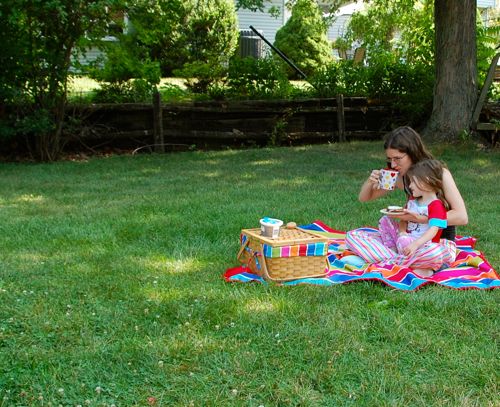 4. Check out Local Events — We were so lucky to be gifted with tickets to a local minor league baseball game during our staycation. (Thanks, Yelena!!) Check with your local township for free Summer concerts, or other events for some budget-friendly fun!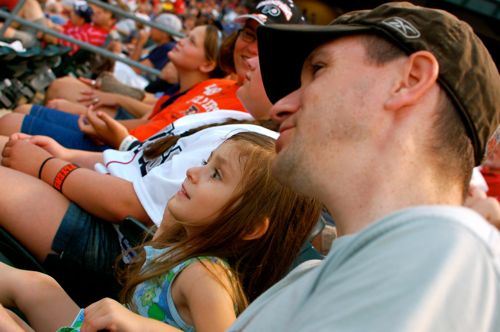 5. Treat Yourself to a Restaurant Meal — While breakfast may be quick and easy to prepare, it is nice not to have to cook every meal when you're on vacation. To save on restaurant meals, check out Restaurant.com for discounted gift certificates to restaurants in your area. Between now and July 31st, you can get $25 gift certificates for just $2, or 80% off using promo code "SAVE" at checkout. You may want to stock up on these because they never expire, and they make for frugal date nights as well!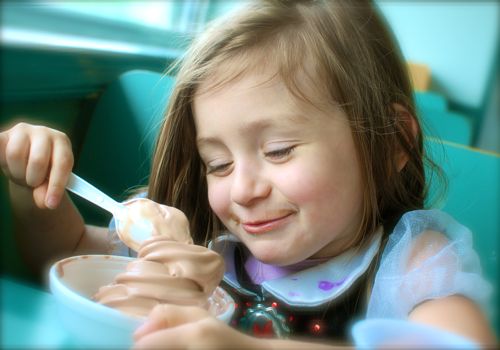 6. Pitch a Tent in the Backyard — All the fun of camping, with the convenience of being in your own backyard. Now that's my kind of camping!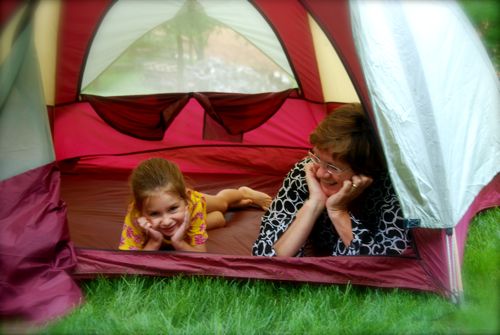 Have fun!!
I linked this post to:
Sunday Showcase @ Mom to 2 Posh Lil Divas