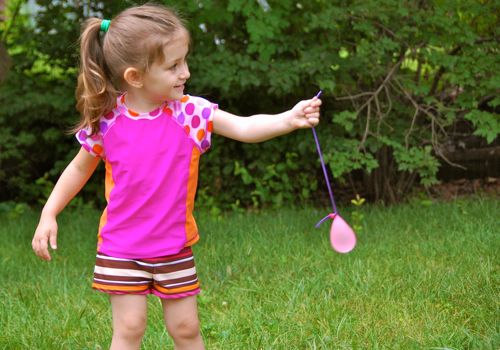 I made some water balloon yo-yos for the kids, an idea I spotted here — what a fun and active way to beat the heat!! To make your own, you will need a package of water balloons (I see these at the dollar store all the time during the Summer months), and some elastic string or large rubber bands.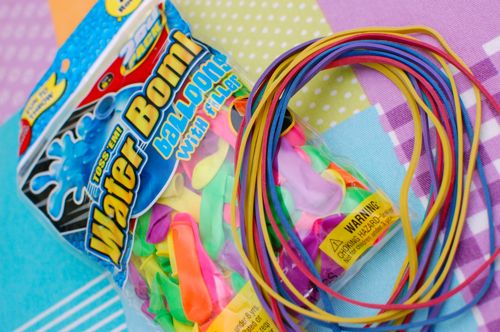 Fill the balloons with water, as per the packages instructions. Cut the rubber band to form one long strand, and tie one end to the water balloon.
Yo-yo like a crazy monkey!!!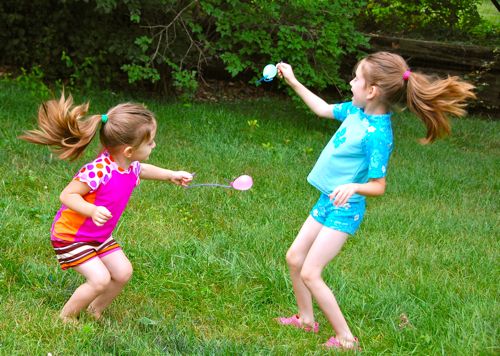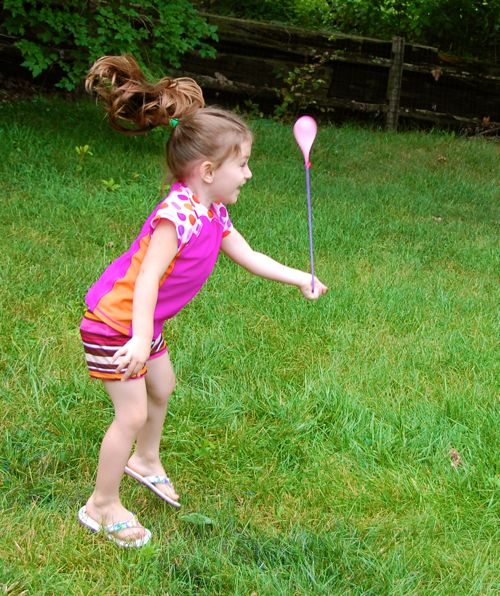 Water balloons are great fun when they burst, and even more fun when they leak just a bit!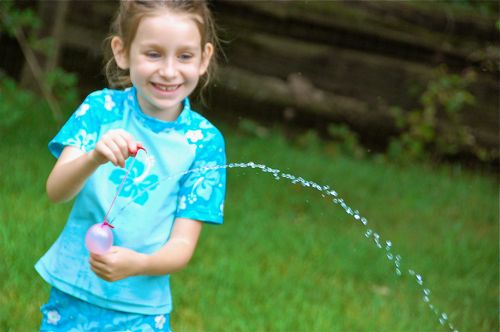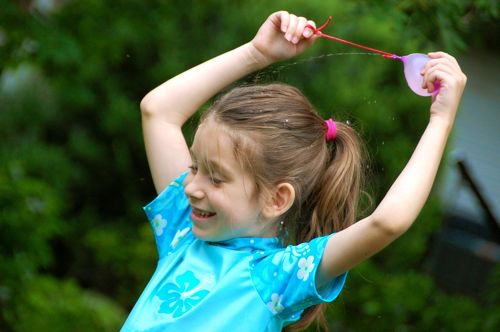 Ahhhhhh…. refreshing! For safety, always supervise the kids, and be sure to clean up any broken balloon pieces right away.
Stay cool and have fun!!