I thought it would be fun to count down the top 10 posts of 2010! We certainly did lots of jumping up and down this year. If you're in need of a little mood boost, I highly recommend jumping with the kiddos! It's free and a great workout too! Coming in at number 10…. jumping posts!!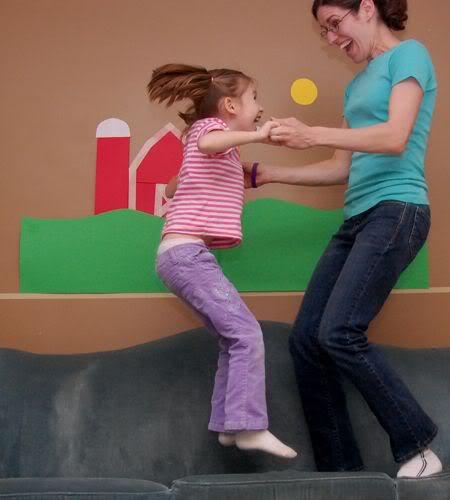 We did lots of jumping when we found out I had won the Stonyfield Blogger Barnstorming Contest (thanks to YOUR votes!!) — what fun!!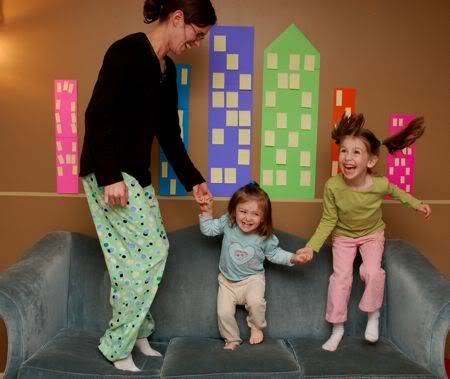 …and again…. just because!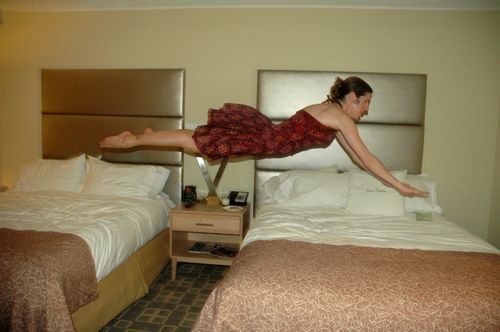 I flew across hotel beds to save the day!!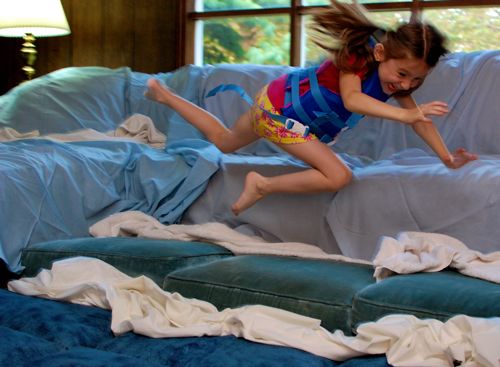 Emily loved turning our sofa into an ocean!!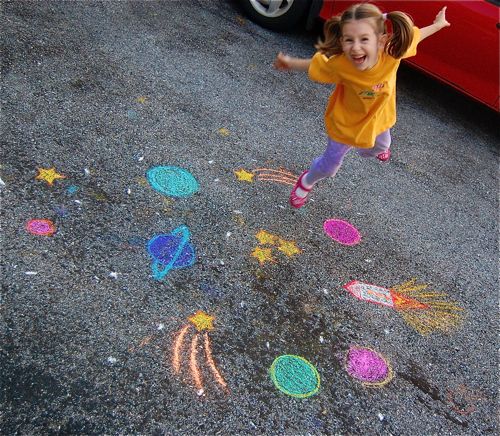 With a little sidewalk chalk, we turned our driveway into outer space!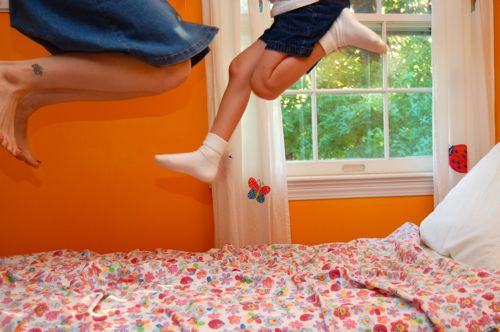 …and even Emily's bed was not safe from all the jumping!!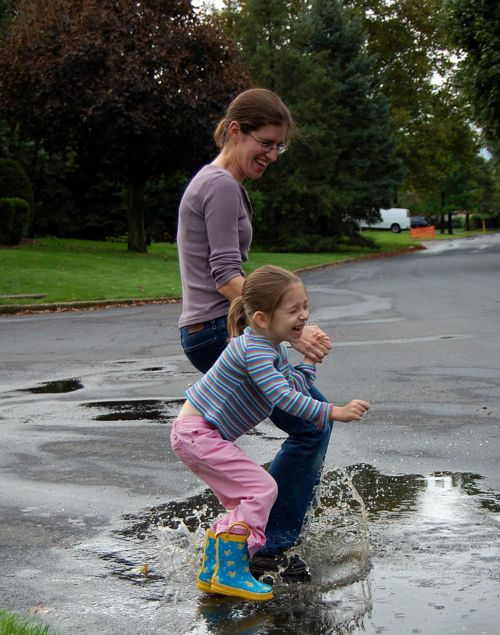 And just to make sure my neighbors all know I've lost my mind… we jumped in puddles too!!
Jumping is great (FREE) fun!!