Tired of sitting around bored at home? Do you miss Summer already? Wish the beach wasn't so far away??
Why not turn your sofa into an ocean, and take turns diving on it — it's so much FUN!!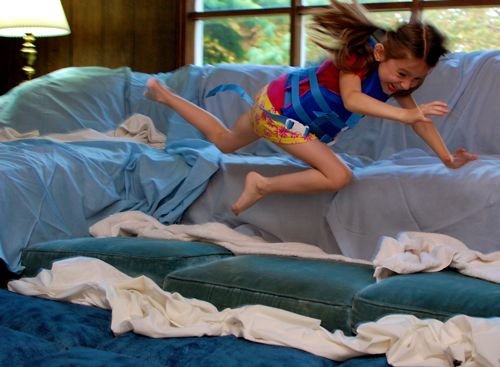 We covered our sectional sofa in blue sheets, added some cushions from the living room, and some outdoor chair cushions…. oh, and some white sheets and towels to look like waves!
Emily wasted no time getting into her bathing suit (and life jacket!) and dove into all the fun!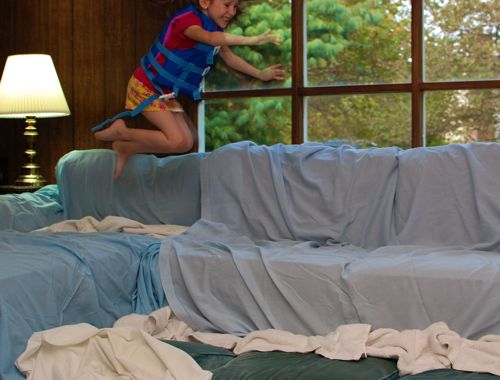 I joined in too!!
I'm sure Mark was really curious about what we were up to when I called him on his way home from work to ask if we had any pool toys in the garage…. Hee hee!! Yes, this was pretty much the scene when he walked in the door. Poor guy, I don't know how he puts up with our (my) antics!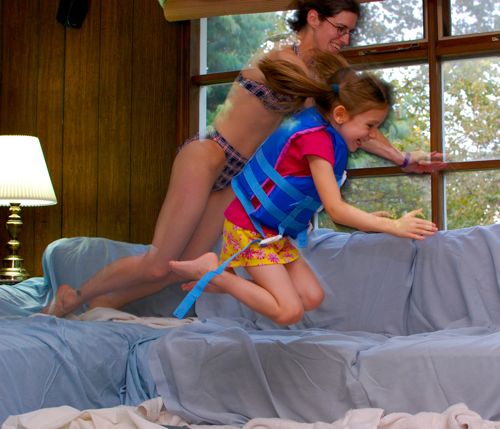 Weeeeeeeeee!!!! Did I mention the Beach Boys music on the stereo?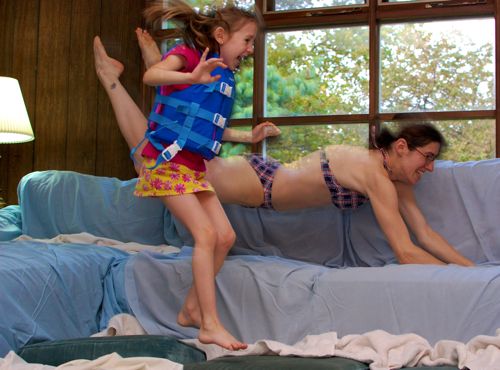 Have fun!!