This afternoon I made up some simple stencils for Emily to make up her own outer space scene in our driveway using sidewalk chalk — we had so much fun!!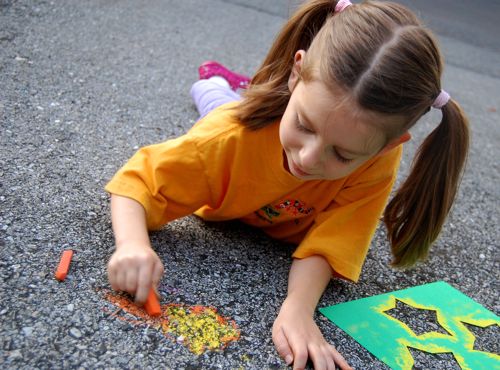 We traced some plates for planets….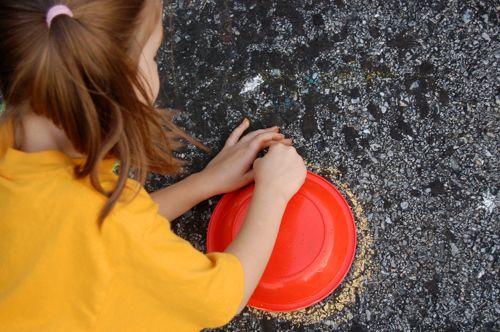 … and colored everything in, and then it was time to………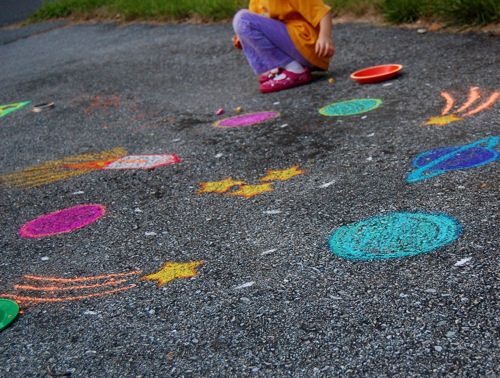 ……launch into OUTER SPACE!!!!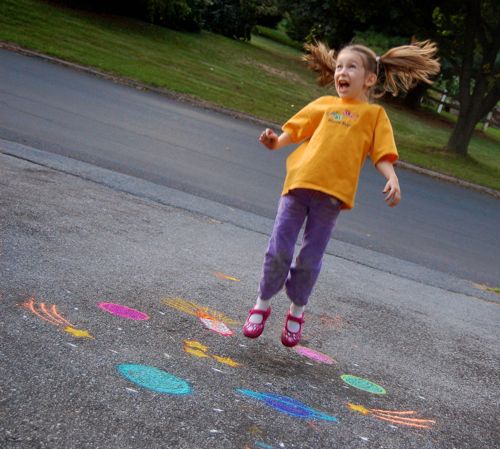 Weeeeeeeeeee!!!!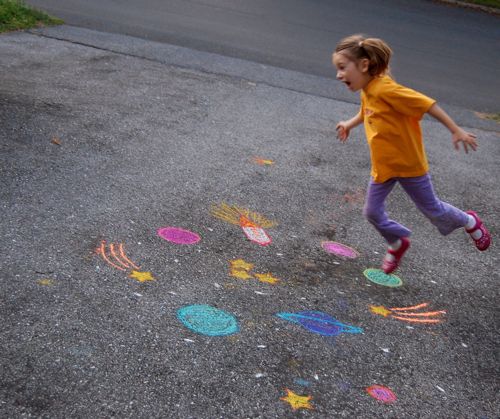 Look out for the aliens, Emily!!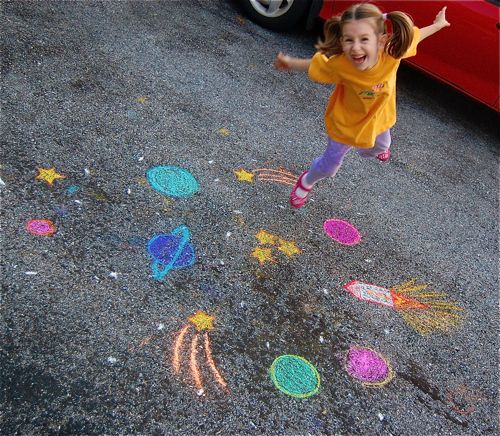 Lots of great imaginative (and frugal) play! Have fun!!