Here is a list of our favorite Halloween books for kids ages 4-8! Be sure to take a look at the list below for a fun and festive Halloween story time. My own kids have personally requested these books for story time again & again! Maybe these will become some of your favorite Halloween books for kids too!
Here are some of our favorite Halloween Books for Kids Ages 4-8:
Disclosure: We are a participant in the Amazon Services LLC Associates Program, an affiliate advertising program designed to provide a means for us to earn fees by linking to Amazon.com and affiliated sites.
Please Note: For our US readers who would like to help support a family-owned business, we have also provided affiliate links below to purchase books from Let's Play Books. Let's Play Books is a well-loved independent bookstore located in Emmaus, PA.
A sweet and endearing friendship book for kids and adults too!
Promising Review:
"I absolutely adore this book. I didn't even buy it for any children in my life; I just bought it for myself because I thought it was so adorable! I love the illustrations so much, and the ending put me in tears."
We loved the original Peanut Butter and Brains, and this sequel became an instant favorite as well!
Promising Review:
"Funny story that was requested by my grandson!!!" —
Jeanette H.
Just the right amount of creepiness!
Promising Review:
"My four year old son LOVES this book (and the other, Creepy Pair of Underwear). For months, they were the only two books he wanted at bedtime. As an English teacher, I can tell you these stories are well crafted for kids. They keep them engaged and offer a surprising twist at the end that makes my son want to read it again and again. Spend the money on the hardcover, you won't be disappointed." —Maggie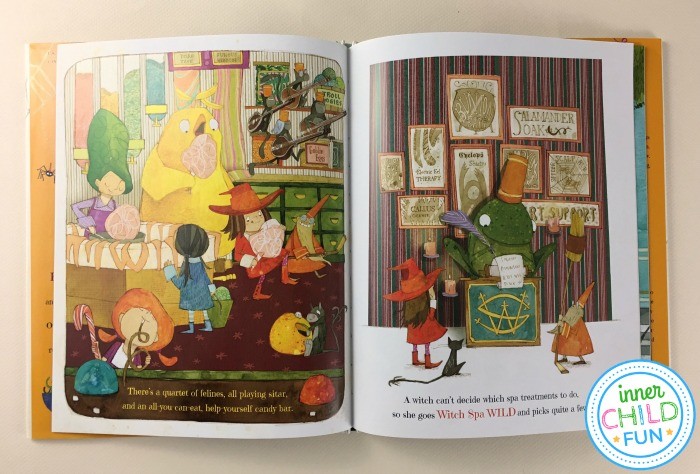 This book inspired lots of imaginative playtime fun! You can read about our Witchy Spa here.
Promising Review:
"If you love witches, love Halloween, and LOVE going to the spa…then you are in for a real treat (but no tricks here!). Samantha Berger's new book is a pleasure. My kids and I delight in the playful rhymes, and the treatments and spa products found in the pages of this book! It's hilarious! The witch is super cute, and the illustrations are just gorgeous. Take time with each page to find cute things in the pictures. Samantha has done it again! Entertaining for all spa-goers, big and small!!!" —L. Kundreskas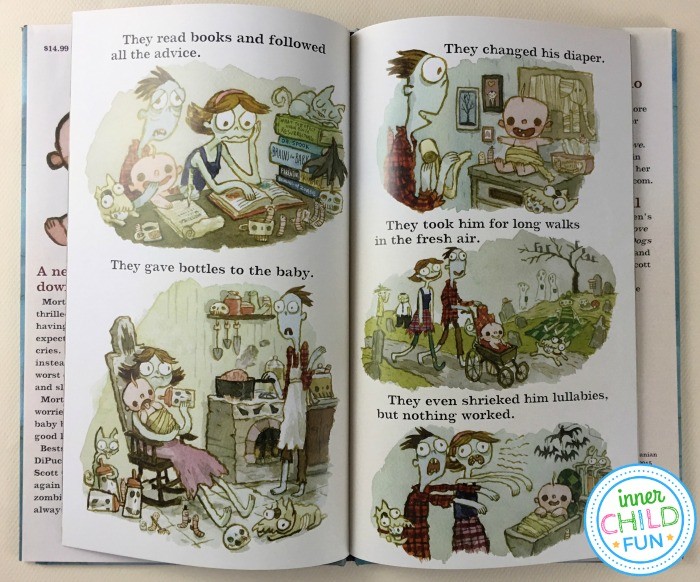 The kids request this story around Halloween and again on Valentine's Day. Super fun read for young zombie fans!
Promising Review:
"I purchased the original Zombie in Love years ago for my daughters. When I saw this, I just had to buy it. It is absolutely adorable and every bit as entertaining as the first book. The illustrations complement the story nicely and are simply hilarious. I highly recommend this for all the young readers and zombie lovers in your life!" — Teresa G.
More Spooktacular Halloween Fun to Explore: