These paper haunted house lanterns are such a spooktacularly fun craft to decorate for Halloween! I love how the template can be customized with lots of spooky details. Build a village of haunted houses to display proudly in your home or classroom! This would be a great craft to do together with your teen or tween! These paper haunted house lanterns would look so festive on a window sill, or as a table centerpiece for a Halloween party.
Here's how to make your own paper haunted house lanterns: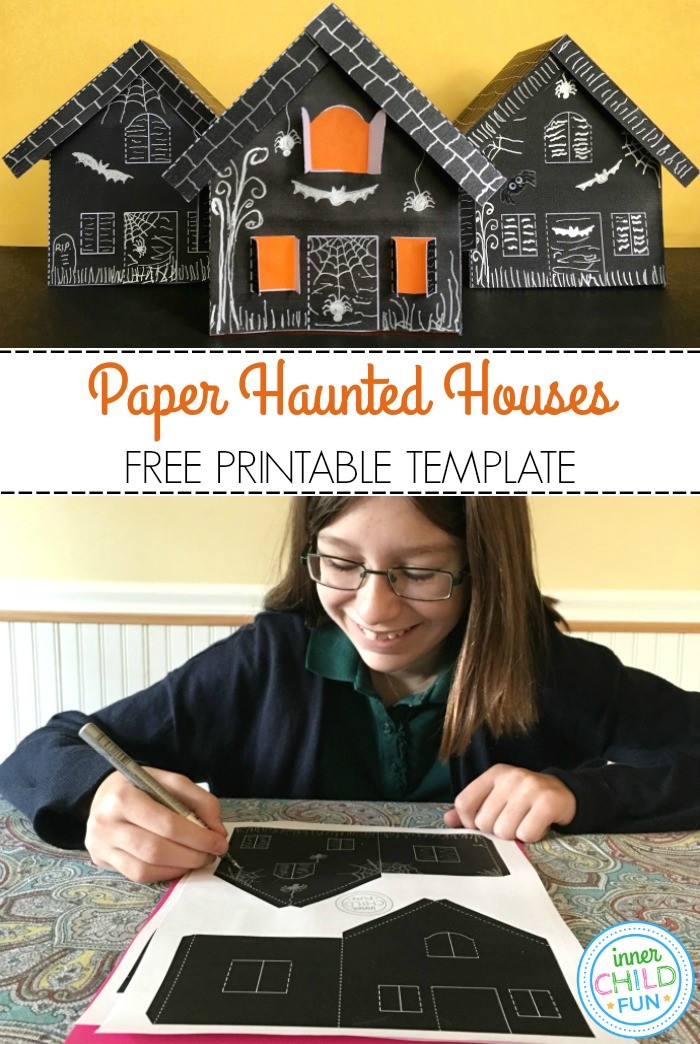 To Make Your Paper Haunted House Lanterns, You Will Need:
Disclosure: This post contains affiliate links, and I will earn a commission if you purchase items using these links. Thank you for supporting us!
Step 1 – Download and Print the Template
Download the print the free template available as a .pdf file here. This template is for personal use only.
Note – You will need a .pdf reader installed such as Adobe Acrobat Reader, which is available for free here.
Step 2 – Decorate!
Use a silver paint pen to decorate the template however you would like! I drew spiders, webs, bats, tombstones, overgrown weeds, and swirly trees on the outside walls of the house. I also drew shingles on the roof. It is the spooky details that really make this lantern craft so effective! Feel free to use your imagination and take your time with this step.
Step 3 – Cut Out the Template
Use scissors to cut out the walls and roof of the house. Adults Only – Use a craft knife to carefully cut open the windows.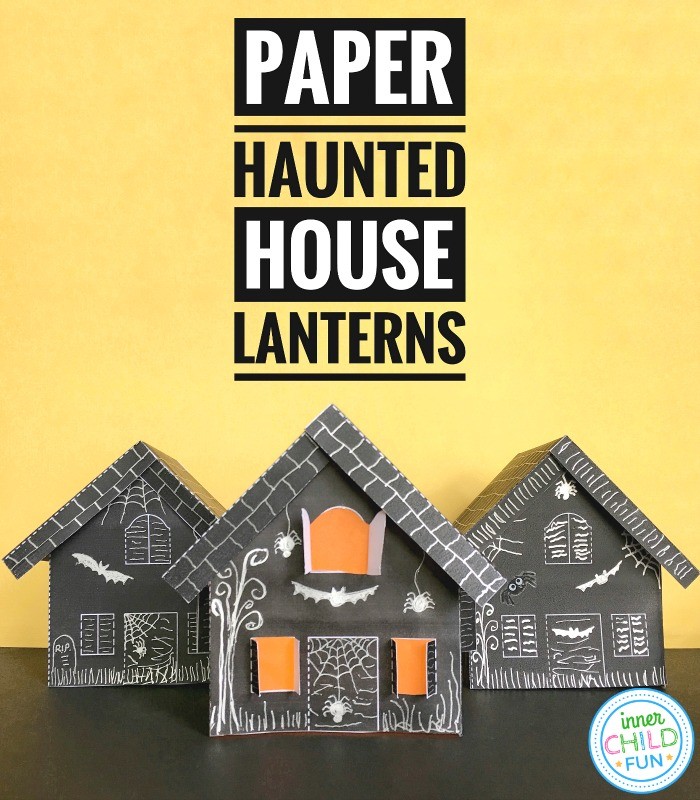 Step 4 – Add Tissue Paper
Flip the template over so the white side is facing up. Use glue to attach orange tissue paper to cover the window openings.
Step 5 – Fold & Build
Fold along the dotted lines of the template to build the walls and roof of the lantern house. Add glue to the tabs to hold the house together. Finally, add a battery powered tea light inside!
Here is a quick video tutorial to show how these paper haunted house lanterns are built:
More Halloween Crafts to Explore: