It was the first day of Winter break, and I had a to do list that was a mile long. There were gifts to be wrapped, goodies to bake, and lots of decorating to be done. Inspired by the lovely Katherine Marie, I planned our own version of Elf Bootcamp and the kids were excited to begin (and I was grateful for the extra hands to help!). In between the wrapping and decorating, we took breaks to play games or watch a movie. Elf Bootcamp was a huge hit and a big highlight of our Winter break!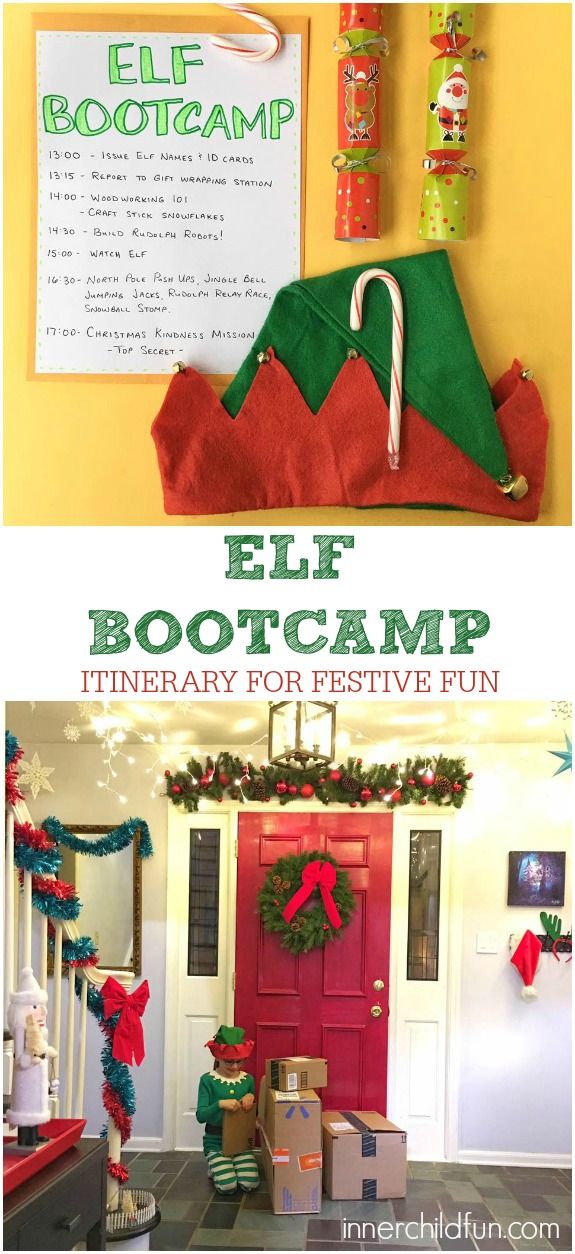 Elf Bootcamp Itinerary:
13:00 Issue Elf Names and ID Cards — As soon as the kids arrived home from school, issuing their official elf names and ID cards set the tone for the entire bootcamp and signaled the start of our Winter break. You can find your elf name here.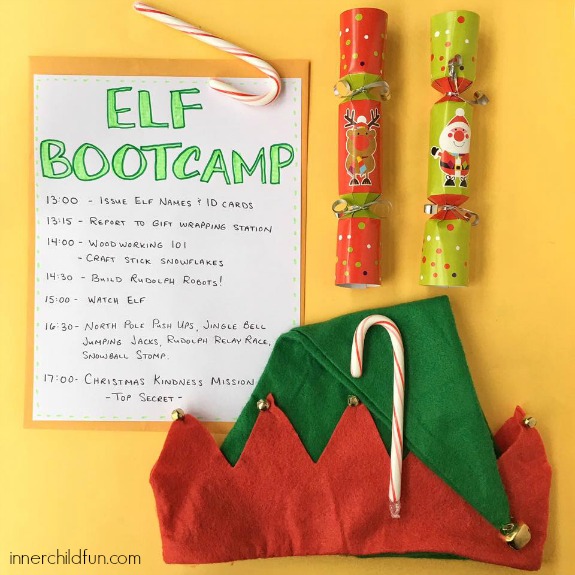 13:15 Report to Gift Wrapping Station — I underestimated how happy the kids would be to wrap gifts together. This was excellent fine motor practice, and one more item was crossed off the to do list — win/win!
14:00 Woodworking 101 — Craft Stick Snowflakes — Instant, festive, and frugal decor. You can find the full tutorial here.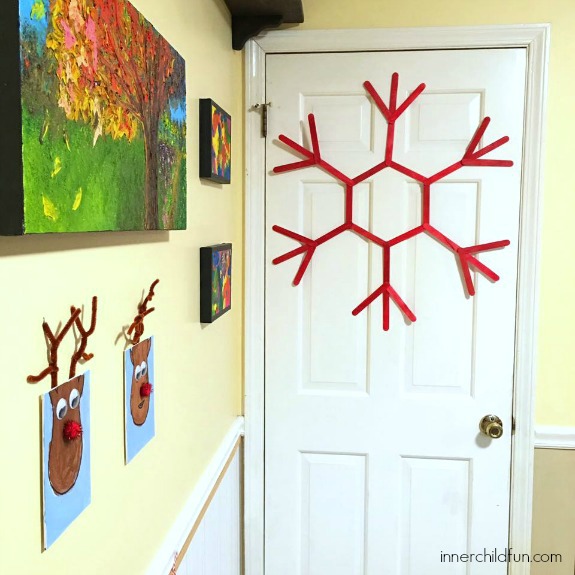 14:30 Build Rudolph Robots! These were made from recycled paper towel rolls and a battery powered toothbrush from the dollar store. The kids LOVED them! Get the instructions here.
15:00 Orientation Video — Watch Elf — One of our all-time favorite holiday movies!
16:30 North Pole Push Ups, Jingle Bell Jumping Jacks, Rudolph Relay Race, Snowball Stomp (sit on white balloons and race to pop as many as you can!) — These exercises were a great way for the kids to burn off extra energy.
17:00 Top Secret Christmas Kindness Mission — We sneakily delivered goodies to our friends and neighbors!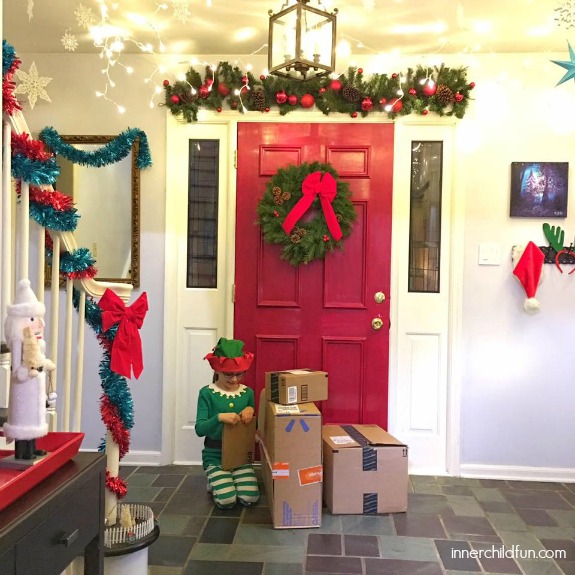 Elf Bootcamp was so much fun that my kids are already making plans for NEXT year's bootcamp adventures. A big thank you to Katherine Marie for the inspiration.
More Winter and Holiday Fun to Explore:
Disclosure: This post contains affiliate links. Thank you for supporting us!