These cardboard roll crafts are fun and easy to make! We save plenty of empty paper towel rolls and wrapping paper rolls to re-use for these crafts. These are perfect for a rainy day or anytime you are in need of some simple crafty fun! Here is one of our favorite cardboard roll crafts — an adorable cat family play set!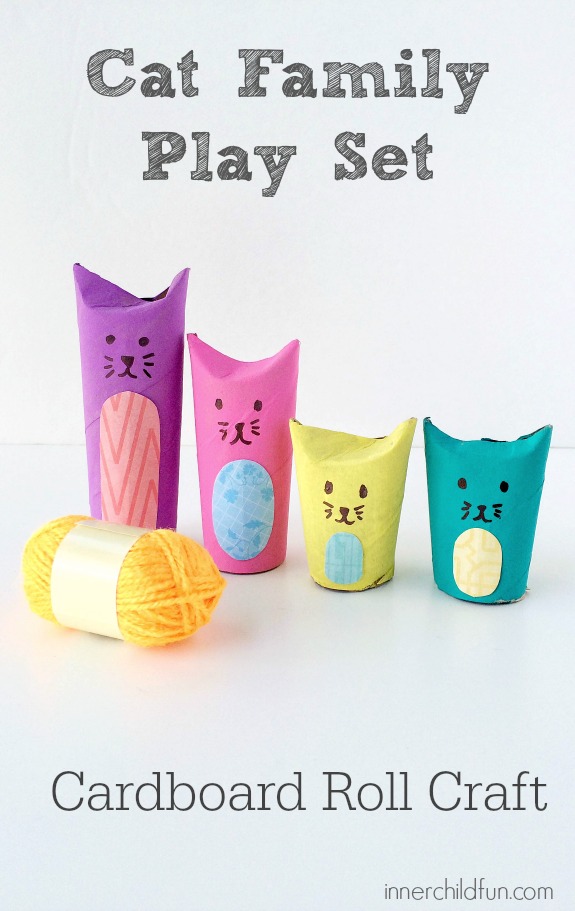 To make a cardboard roll cat family play set of your own, you will need: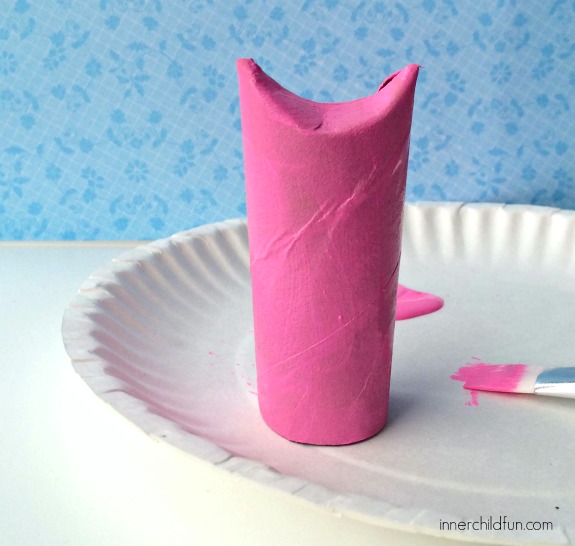 Cut the Cardboard Roll
Begin by cutting each cardboard roll in to sections. I like to vary the heights on these to make a Mama Cat, Papa Cat, and some kittens.
Shape It Up
Smooch the top of each cardboard roll section to form the cat ears.
Paint it Up
Cover each cardboard roll section with a layer of paint and allow it to dry completely.
Decorate!
Use gluestick to attach a piece of contrasting scrapbook paper for the belly of each cat. Use a black marker to draw eyes, a nose, mouth, and whiskers. So cute!!
More Cardboard Roll Crafts to Try: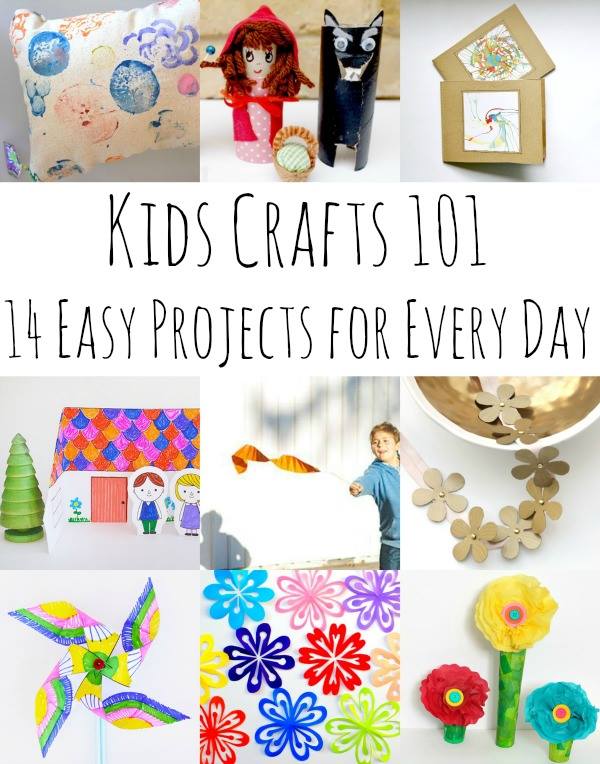 This post is part of the Kids Crafts 101 Blog Hop hosted by Red Ted Art with 14 amazing bloggers each sharing an inspiring craft using everyday materials you probably already have at home! Visit Gina at Willow Day for an awesome origami paper twirler project, and be sure to check out tomorrow's creative craft project being hosted by the lovely Leslie over at Pink Stripey Socks. Great creative and colorful crafty fun!
Disclosure — This post contains affiliate links. Thank you for supporting us!