A few days ago, I asked our lovely readers on our Facebook page to help us with a quick survey asking which material they would like us to use in our next crafty project — cardboard rolls, egg cartons, or newspaper. It was a close race, but the winner was cardboard rolls!!
With Dr. Seuss Day quickly approaching (March 2nd), I thought it would be fun to make these Truffula Tree pencil toppers out of our little collection of cardboard rolls inspired by The Lorax
. They are fun and very easy to make!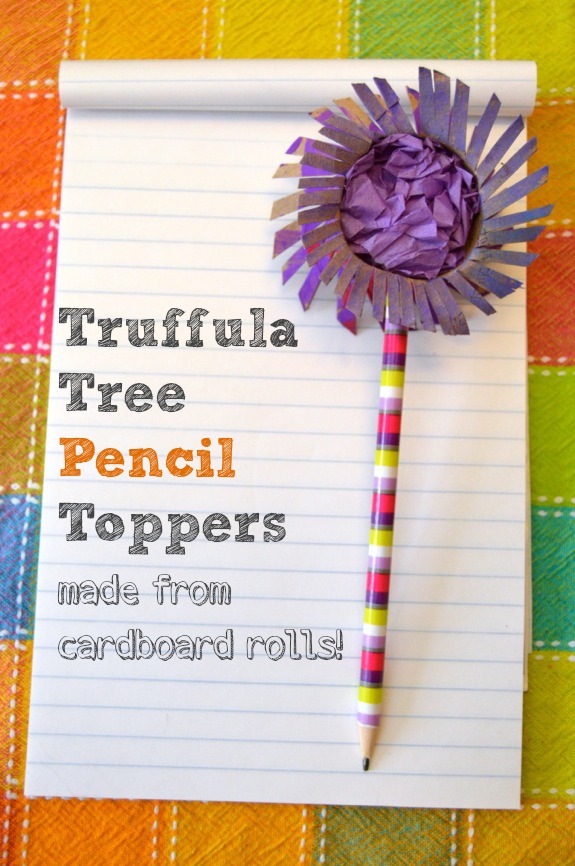 To make your own, you will need a cardboard roll, paint, tissue paper, pencils, and scissors. Invite your child over to paint the outside of the cardboard roll. Since painting is always popular around here, Emily thought this was great fun!!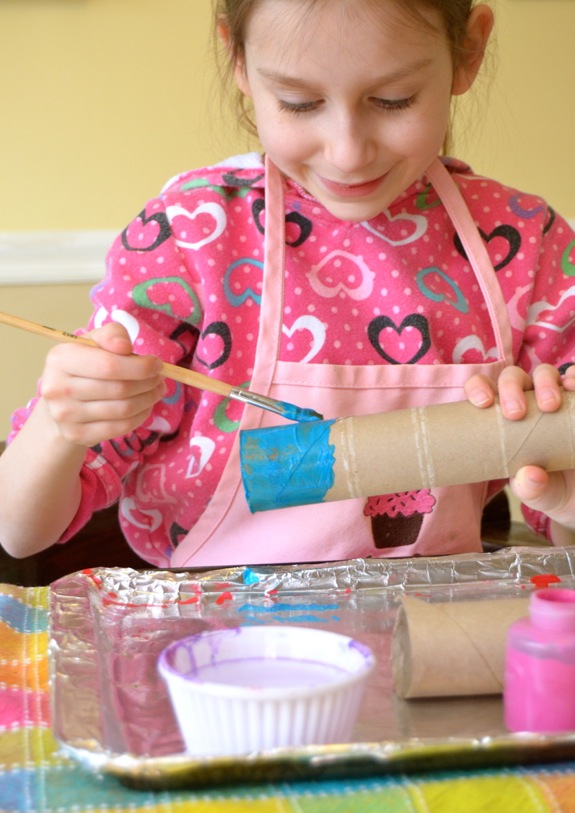 Allow the paint to dry completely, then cut the cardboard roll into 3 inch pieces. Make pencil marks around the cardboard roll as shown to use as a guide for cutting. Don't forget to poke a hole for the pencil too.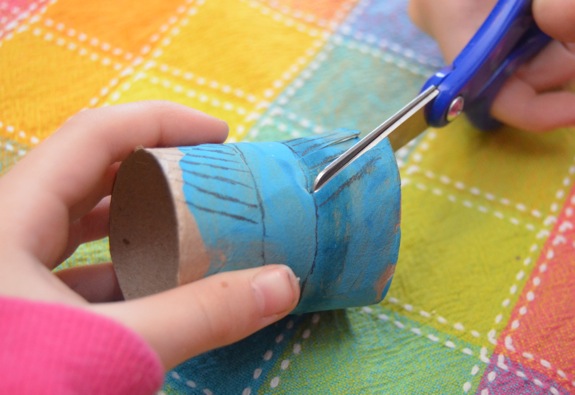 Next, press down as shown to form the Truffula tree! This was Emily's favorite part!!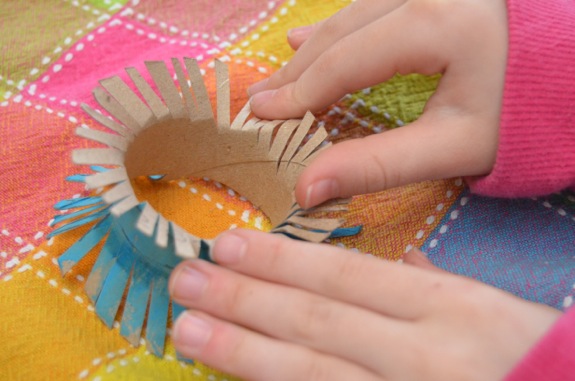 Paint the inside of the cardboard roll, and allow to dry.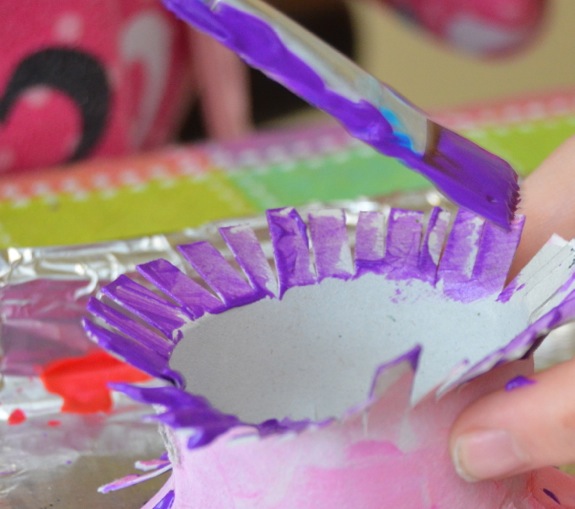 Add to the top of a pencil and stuff some tissue paper in the middle to keep it in place. So cute!!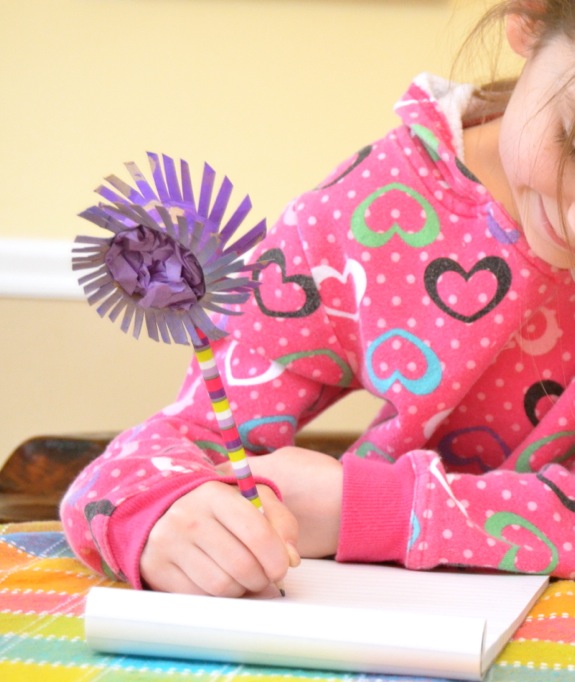 Have fun!!
For more Dr. Seuss inspired craft projects, click here!