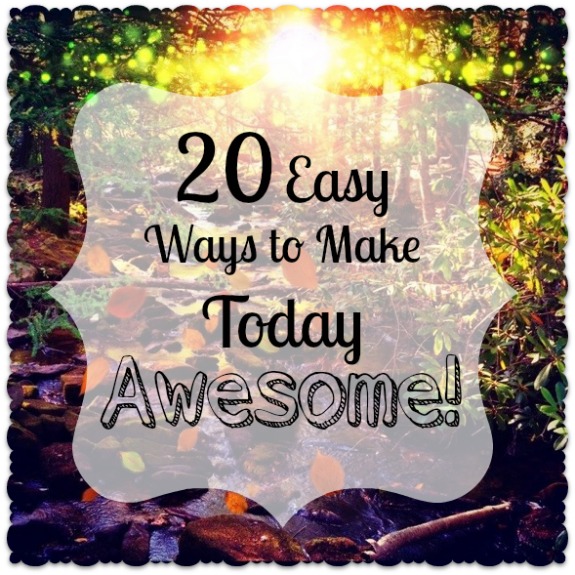 This post is dedicated to my dad, James Kraemer (Dec. 1948 – Oct. 2012), a man who lived a life dedicated to love, and taught me to do the same. In loving memory of all our good times together.
---
Is your life in need of more awesomeness? Do you go about your day wishing for a bit more excitement? Looking for a few easy ways to make the day awesome??
Here are 20 of my favorite ways to turn a blah day into an awesome one:
1. Wake up with a smile.
2. Try something new.
4. Give sincere compliments.
5. Be Young Again — Think of something you always wanted to do when you were a kid. Find a way to make it happen.
6. Play with your food.
7. Go someplace interesting.
8. Write a thank you note.
9. Get messy.
10. Hide single dollar bills in the toy section of the dollar store for kids to find.
11. Read to a child.
12. Paint something. Use every color of the rainbow.
13. SMILE (again) just because.
14. Give someone a hug!
15. Spend at least 15 minutes playing with play dough.
16. Living room dance party.
17. Bake a special treat to share with a friend.
18. Watch the sunset.
19. Call an old friend and reconnect.
20. Start a Gratitude Journal — Count your blessings to invite more of them into your life!
Have fun!!