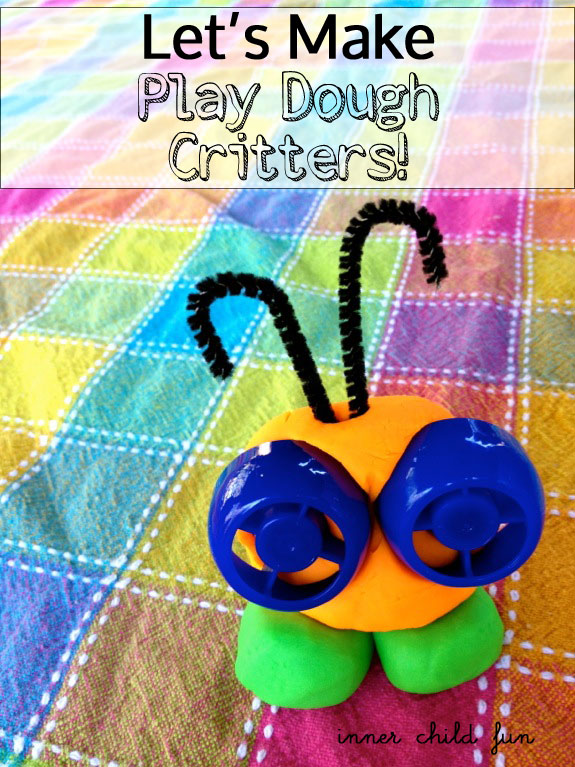 It's National Play Doh Day!! As if I needed another excuse to play with Play Doh! This little play idea is quick and easy, and reuses those twist tops from apple sauce or baby food pouches as did our last post on Play Dough Cars. This time around, we added some pipe cleaners and a few googly eyes for some creative open-ended play to create Play Dough Critters! First, gather up your materials. Feel free to use whatever you already have on-hand: dried pasta, dried beans, or crafts sticks would work well for this too.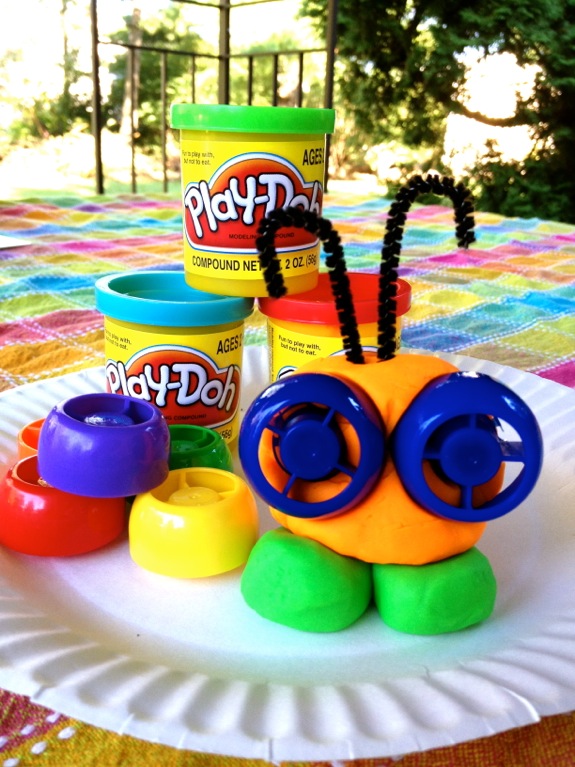 Next, invite your child over to create some unique play dough critters by smashing the materials into the dough to form eyes, antennae, feet, or arms! The kids spent a long while making their critters, and then another long while was spent playing with them. They took the critters apart and remodeled them several times! I love how something so simple can give them hours of imaginative playtime fun!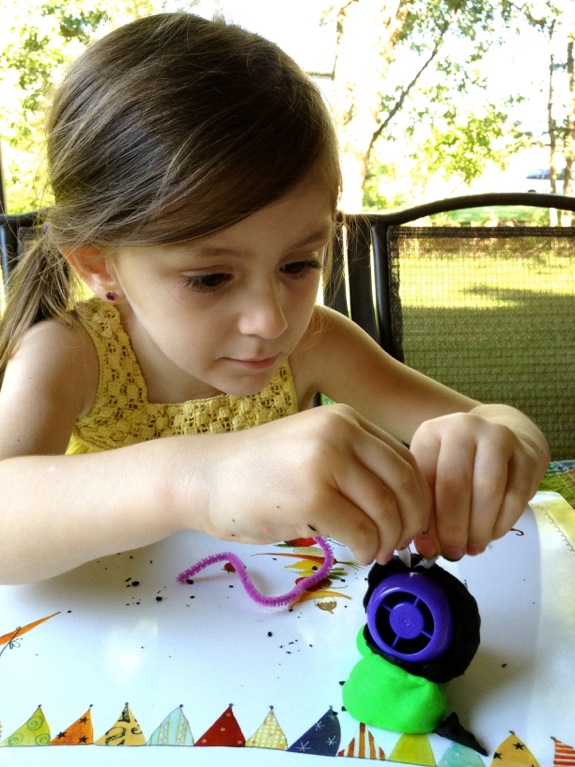 Emily enjoyed added googly eyes to her creations — making her critters appear almost alien-like!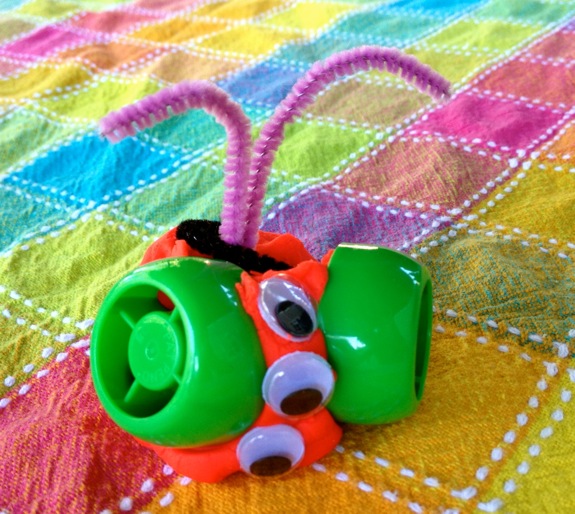 And this little cutie was made by Clara!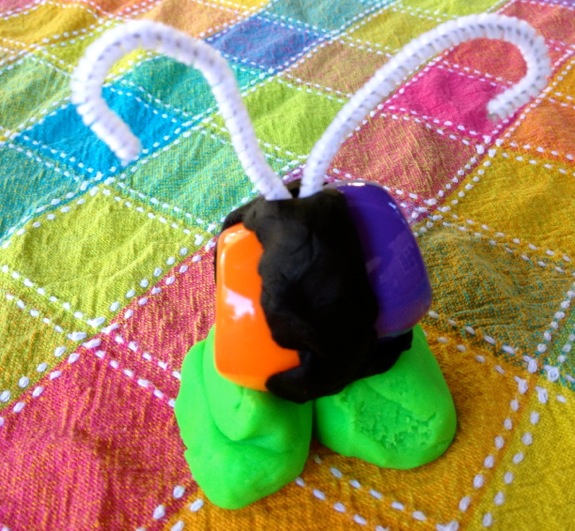 Another play dough critter, this one was named "Mr. Headphone Guy", also by Clara.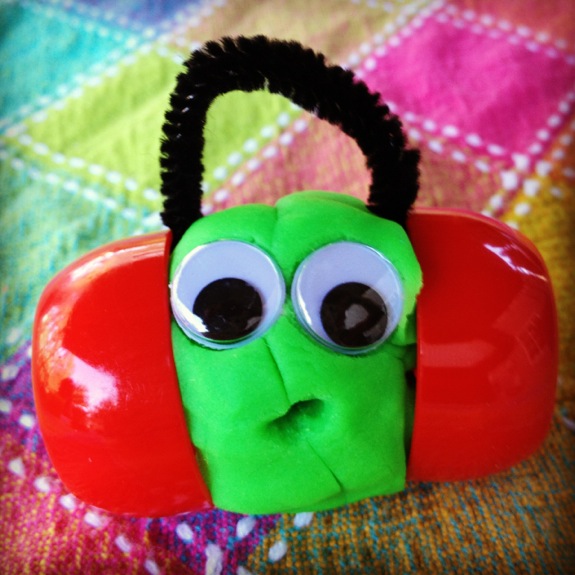 And I couldn't resist making several play dough critters of my own!!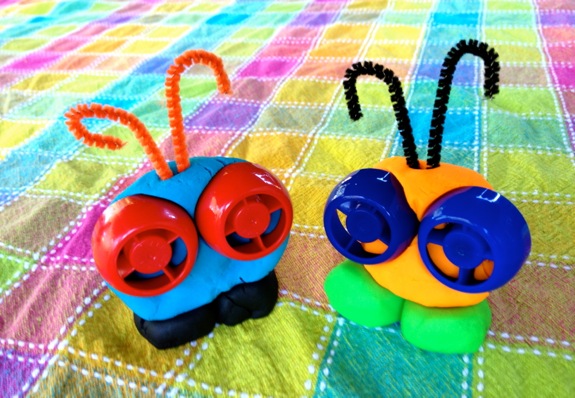 Have fun!!