Is your doll ready for back-to-school? Does she get hungry at lunch time? Do the other dolls make fun of her lunch box because it's old or out-dated??? Then this project is for YOU!!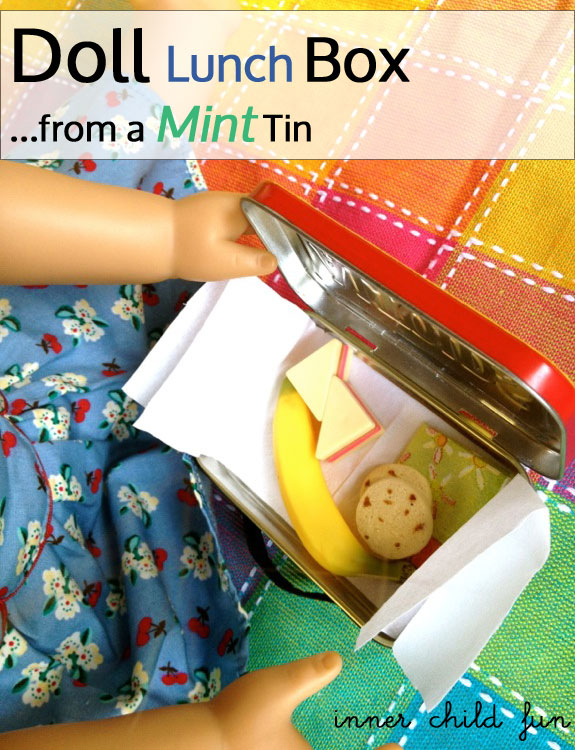 To make your own doll lunch box, you will need an empty mint tin and some colored duct tape. Am I the only one who empties out the mints and puts them in baggies for the sake of crafting with the tin? These tins are just SO cute!! And those MINI mint tins?? Don't even  get me started on those!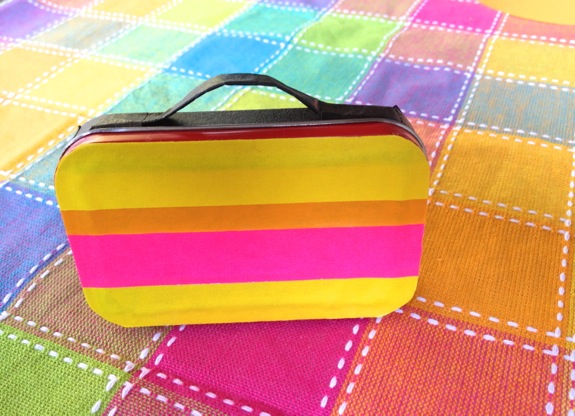 Ahem.
Begin by layering the tape on the top of the tin however you'd like, and trim the excess tape with scissors. Next, add some tape around the sides of the bottom of the tin as shown below.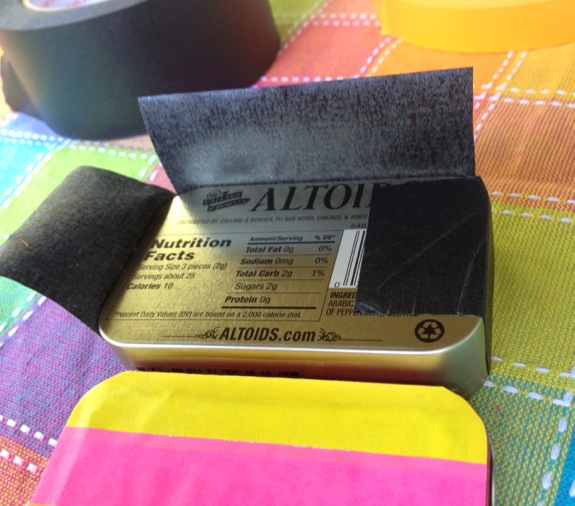 Make a handle out of some rolled up tape, and attach it with tape as well. So cute!!
Don't forget to fill your doll's lunch box with a mini tasty lunch! Cut up some paper napkins to fit, and if you don't already have doll food, you can make your own from polymer clay.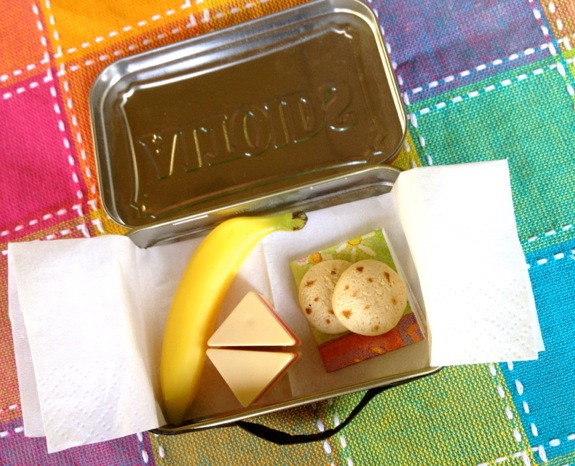 Now your doll is sure to be the envy of the lunch room! Other back-to-school goodies you may want to make for your doll — a clipboard and pencils.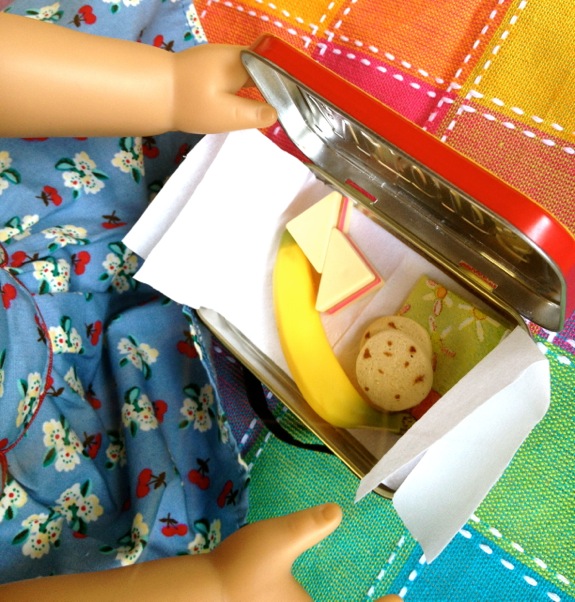 Have fun!!
Other Adorable Tiny Things You Can Make for Your Dolls:
Tiny Pumpkin Patch Play Set
Mini Clipboard and Pencil Set
Tiny Easter Baskets
Mini Crayon Wallet or Purse
Doll Bath Set